MIXES EPOXY RESIN, PAINT, RAZZO & MORE
UNIQUE MIXING BLADE PREVENTS AIR BUBBLES
FITS ALL 3/8'' ELECTRIC DRILLS
Forget the paint stir sticks, or tedious manual mixing by hand! The TotalBoat Helix Mixer attaches to any electric drill with a 3/8" chuck to quickly, thoroughly blend the thickest paints, epoxy resins, and Razzo mineral casting compound. Unique blade shape easily reaches the bottoms and edges of containers for perfectly blended paints and resin, every time. Ideal for quart and gallon size containers, it's a must-have mixing tool for all epoxy users.
Sale price
$6.99
Regular price
Unit price
per
Free Shipping On All Orders
MIXES EPOXY RESIN, PAINT, RAZZO & MORE
UNIQUE MIXING BLADE PREVENTS AIR BUBBLES
FITS ALL 3/8'' ELECTRIC DRILLS
View full details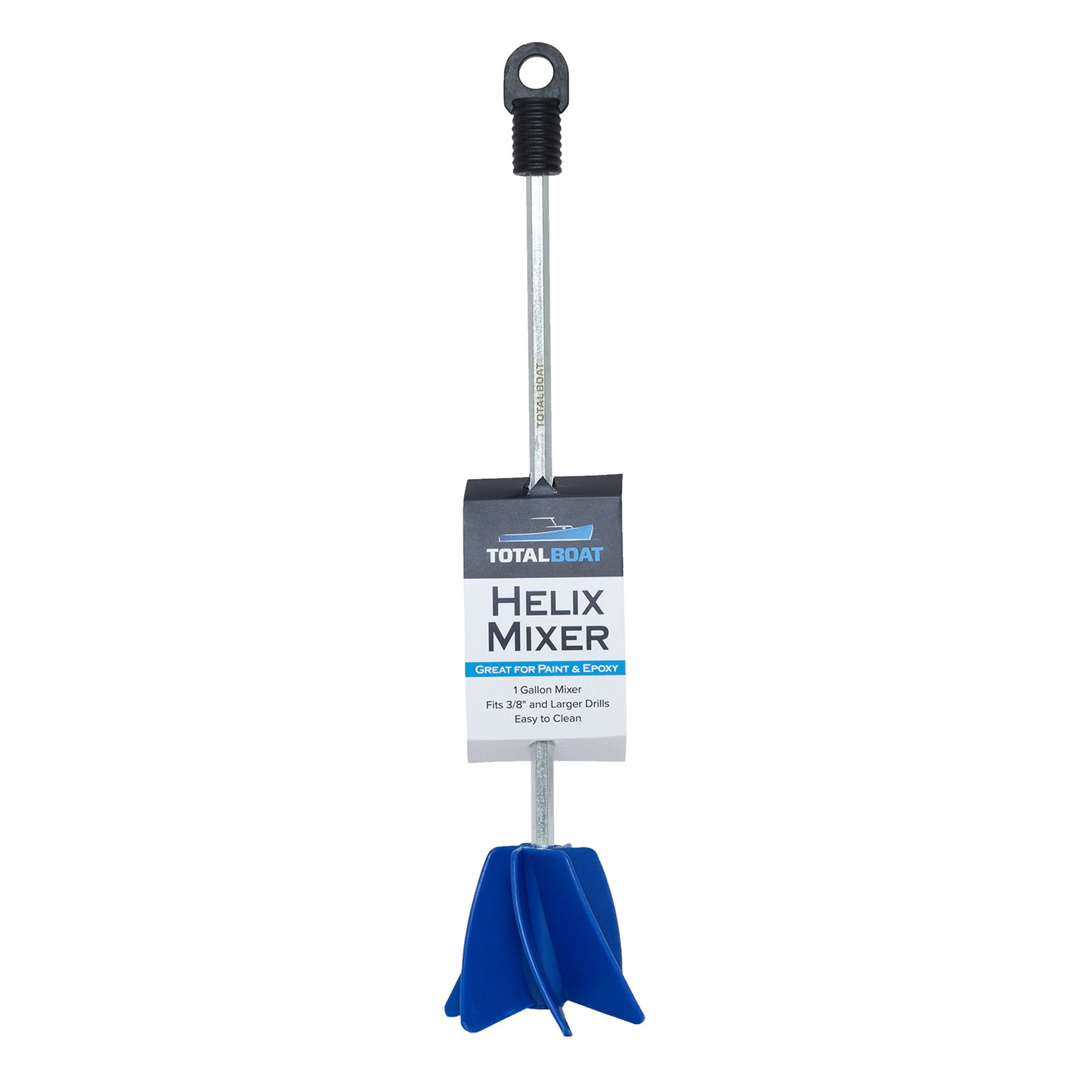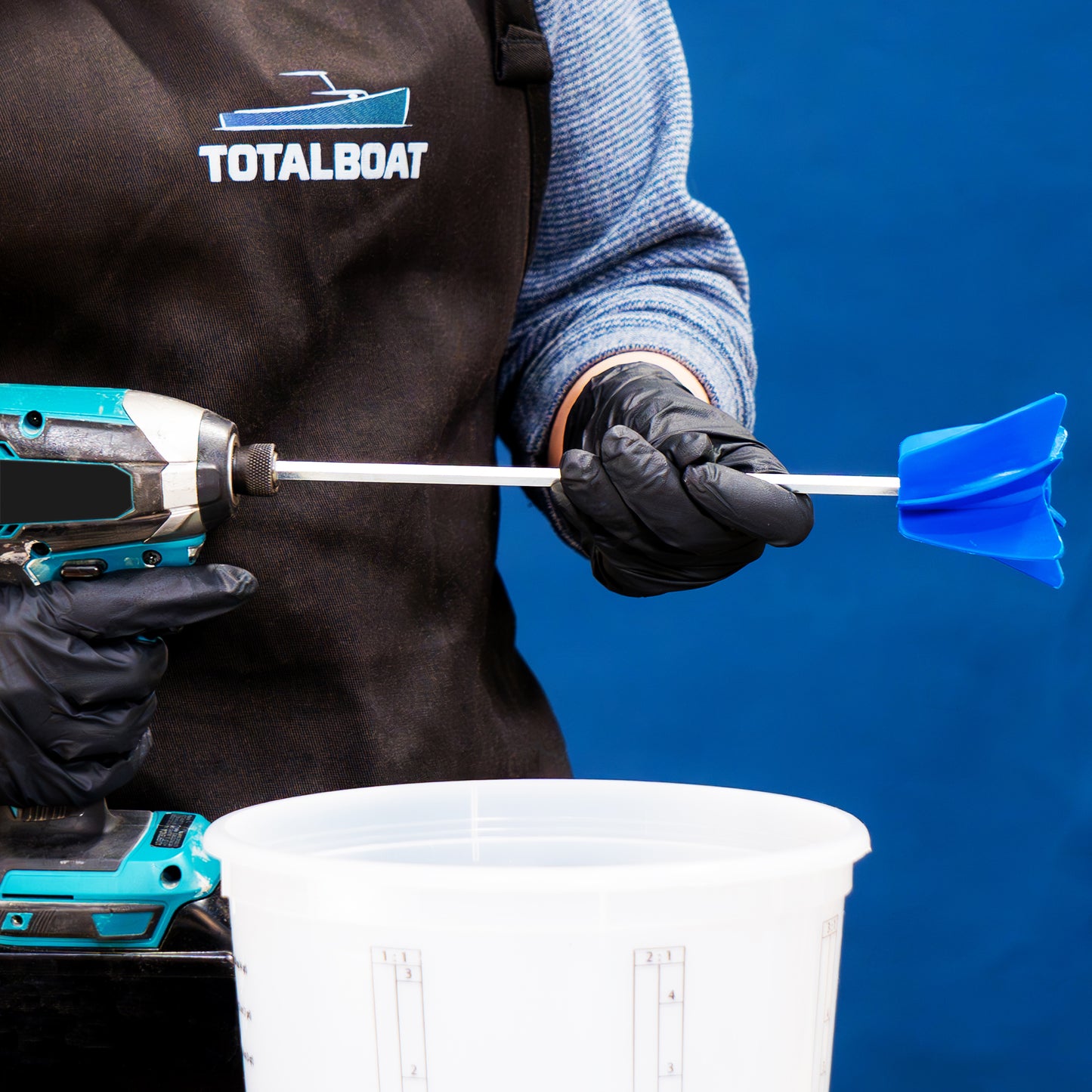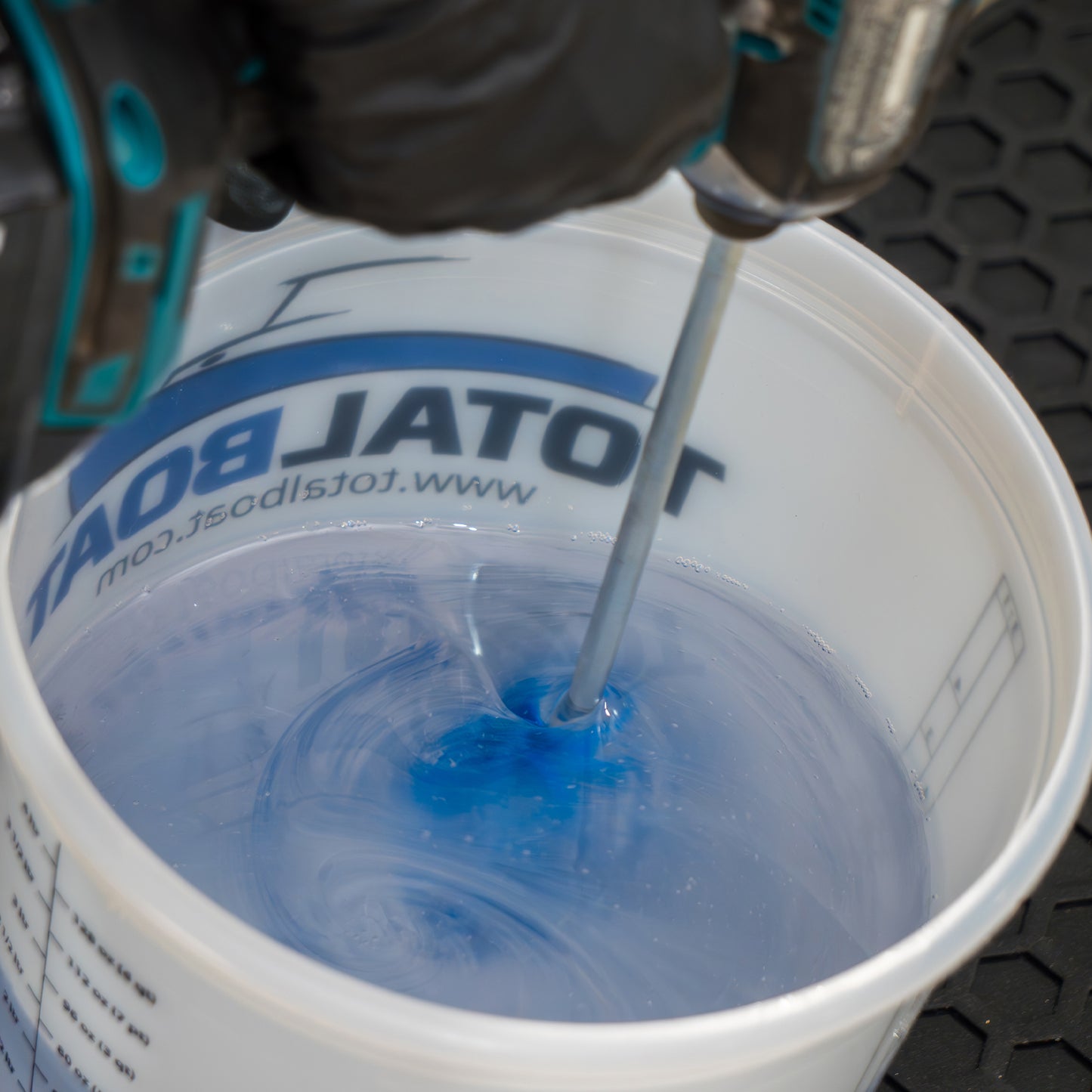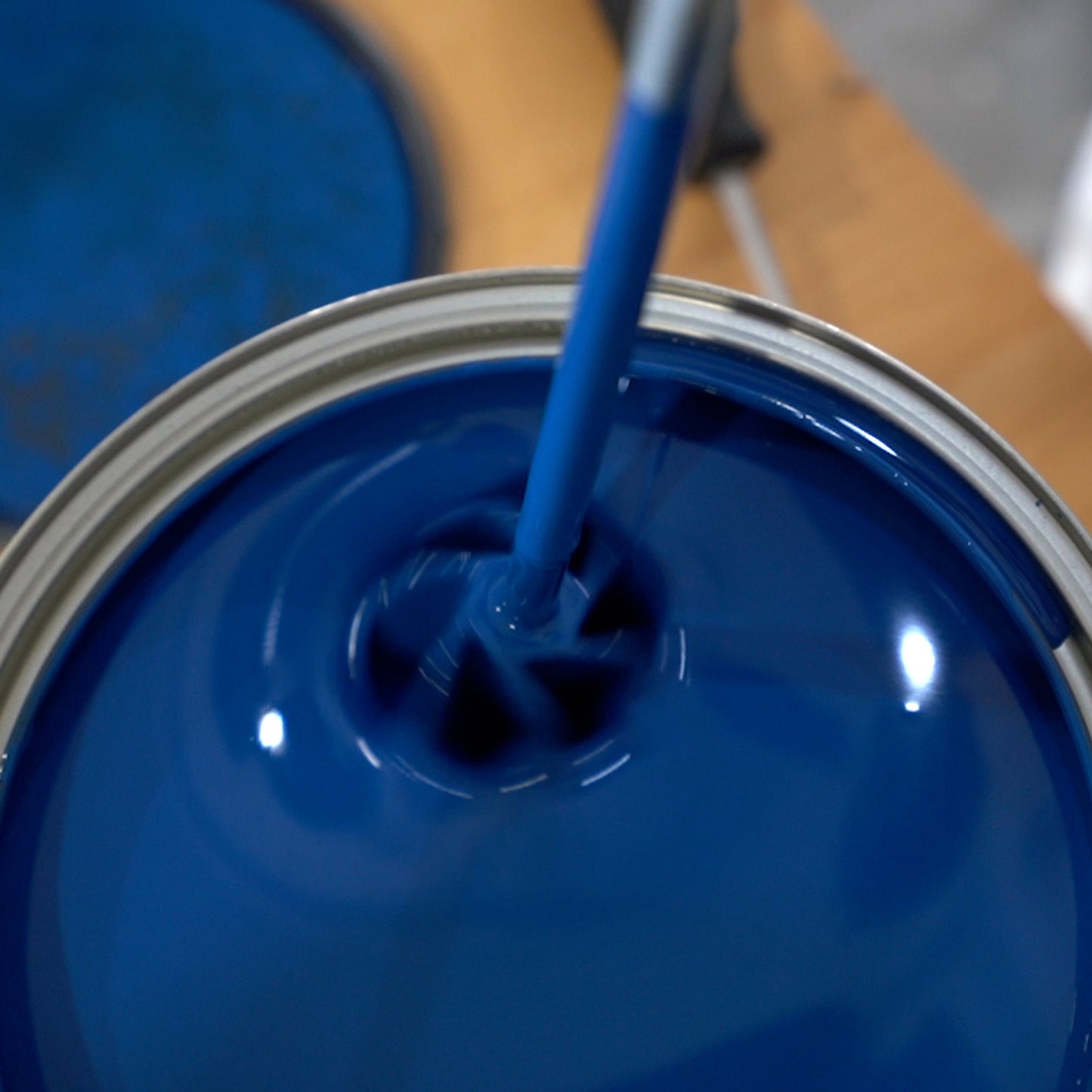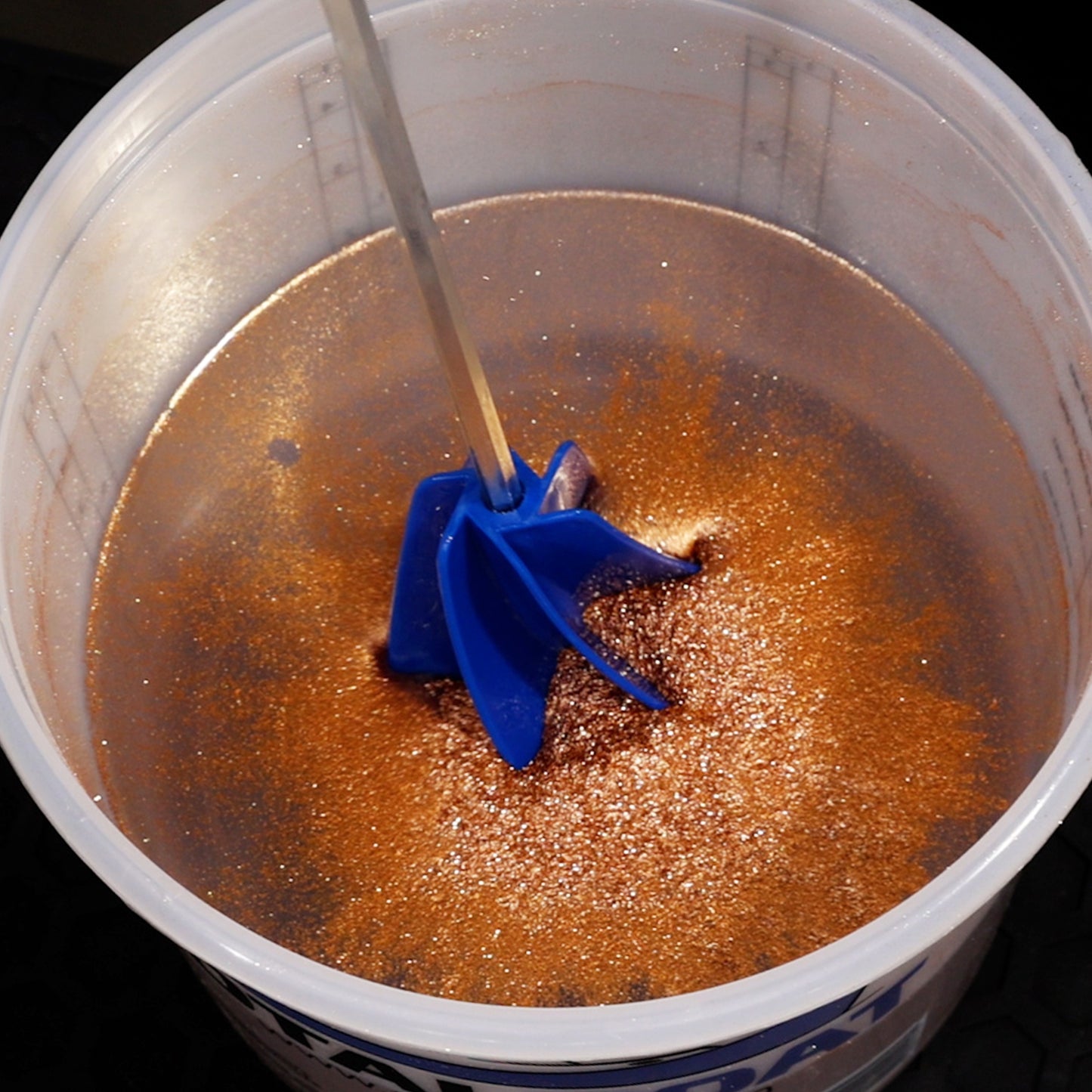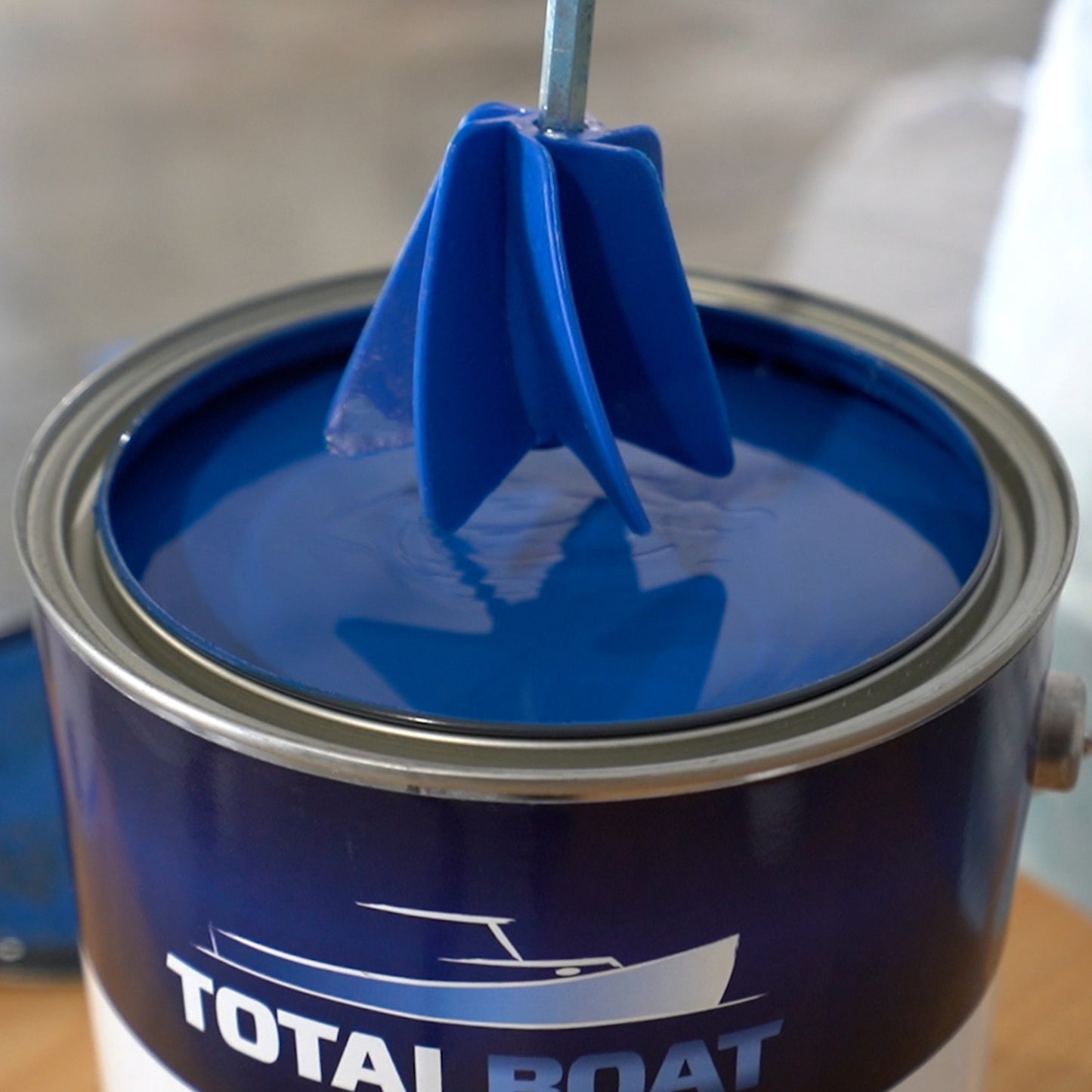 Description
THE BEST WAY TO MIX PAINTS AND EPOXY RESIN
Working with paint or resin? Say goodbye to manual mixing and stirring, and let the TotalBoat Helix Mixer do the work for you. This drill mixing attachment features a unique blade shape that thoroughly, consistently blends even the thickest materials -- without introducing dreaded air bubbles. 
The Helix mixer attaches securely to any electric drill with a 3/8'' chuck, for powerful, fast blending.  The blade reaches the bottoms and edges of quart and gallon containers with ease, so you'll never need to worry about clumps, lumps, or other inconsistencies.
When you're done, clean up is simple.  Finished mixing epoxy? Just wipe the Helix Mixer down with denatured alcohol or acetone. Soap and water removes latex paint. And, oil-based finishes and other marine paints are easily removed with the same solvent you used to thin the paint, or by using regular paint thinner.  Durable polypropylene mixing head and sturdy iron galvanized shaft ensure it's a tool you'll be able to use over and over.
Whether you are mixing epoxy resin and hardener together, adding pigments, tints, or powders to a batch of mixed epoxy, blending Razzo mineral casting compound components, or simply stirring paint, the Helix Mixer lets you skip the stir sticks and reach for your drill.  If you work with epoxy, this game-changing tool won't just come in handy; it's essential for your workshop!
HELIX MIXER DETAILS
Drill mixing attachment provides fast, consistent mixing for paint, epoxy, and other thick liquids
Helix blade blends and mixes without introducing air bubbles
Fits all 3/8'' and larger electric drills
Easy to easy with acetone, denatured alcohol, paint thinner, or soap & water
Reusable: durable polypropylene blade head and galvanized iron 1/4'' hex shaft 
Dimensions: 11'' long (overall); 9'' shaft and 2.5'' W x 2'' H mixing head
FREQUENTLY BOUGHT TOGETHER
PRODUCT IN ACTION
SEE HOW EASY IT IS TO USE THE HELIX MIXER!
PRODUCT IN ACTION
SEE HOW EASY IT IS TO USE THE HELIX MIXER!