SAFE FOR TINTING EPOXIES, GELCOAT & POLYESTER RESIN
FOR RIVER TABLES, FURNITURE, ART & WOODWORKING
COLOR-SATURATED, COLORFAST
Opaque, thin paste pigments for coloring epoxy resin, polyester resin, and gelcoat products. Ideal for color matching gelcoat and tinting epoxy for art applications, river tables, furniture, and woodworking projects. Available in 9 popular colors, sold separately, or as a kit. Each resealable bottle contains 2 oz.
Regular price
$12.99 - $119.99
Sale price
$12.99
Regular price
Unit price
per
Free Shipping On All Orders
SAFE FOR TINTING EPOXIES, GELCOAT & POLYESTER RESIN
FOR RIVER TABLES, FURNITURE, ART & WOODWORKING
COLOR-SATURATED, COLORFAST
View full details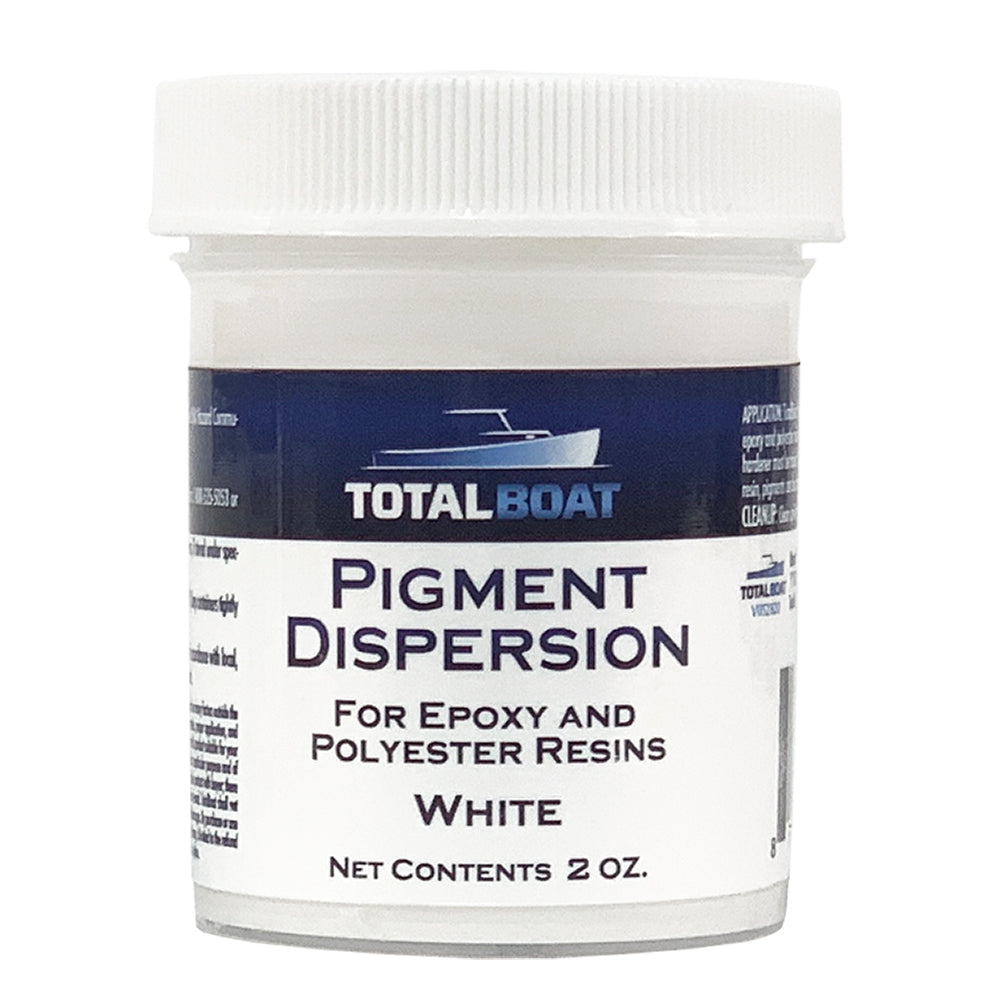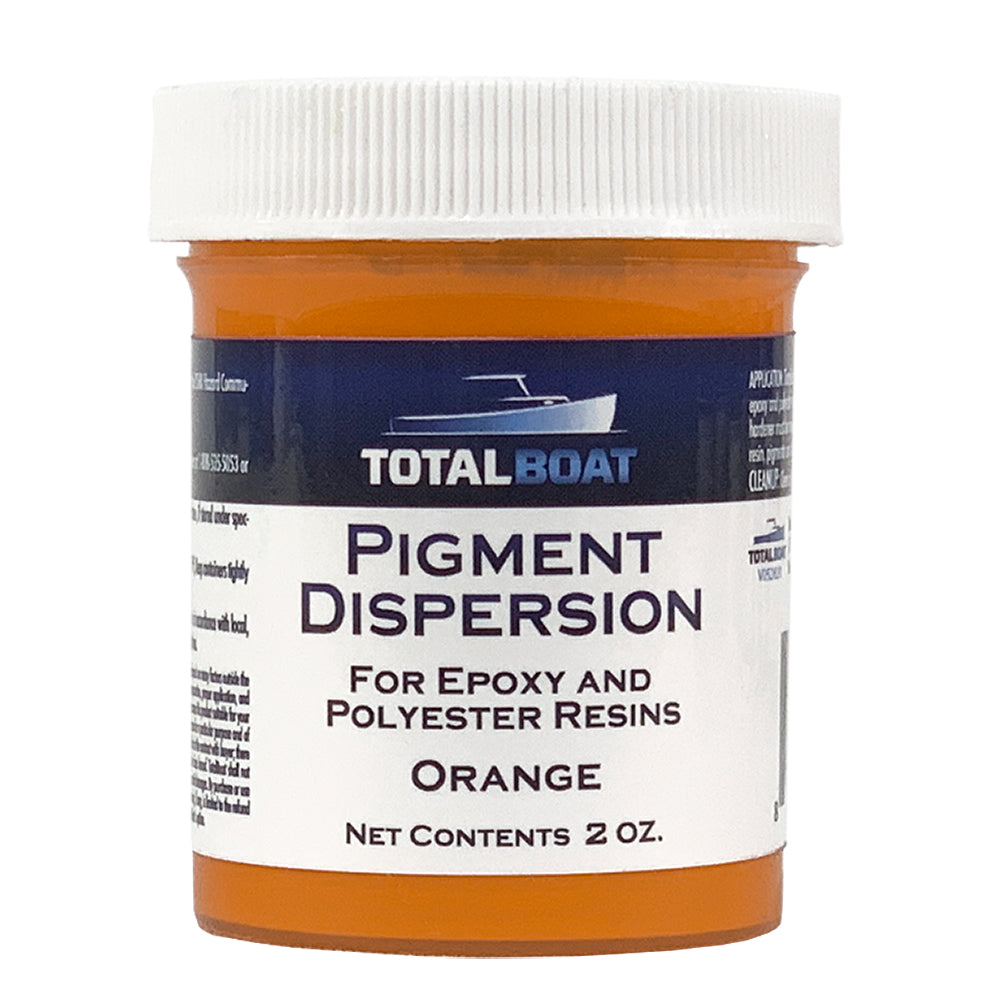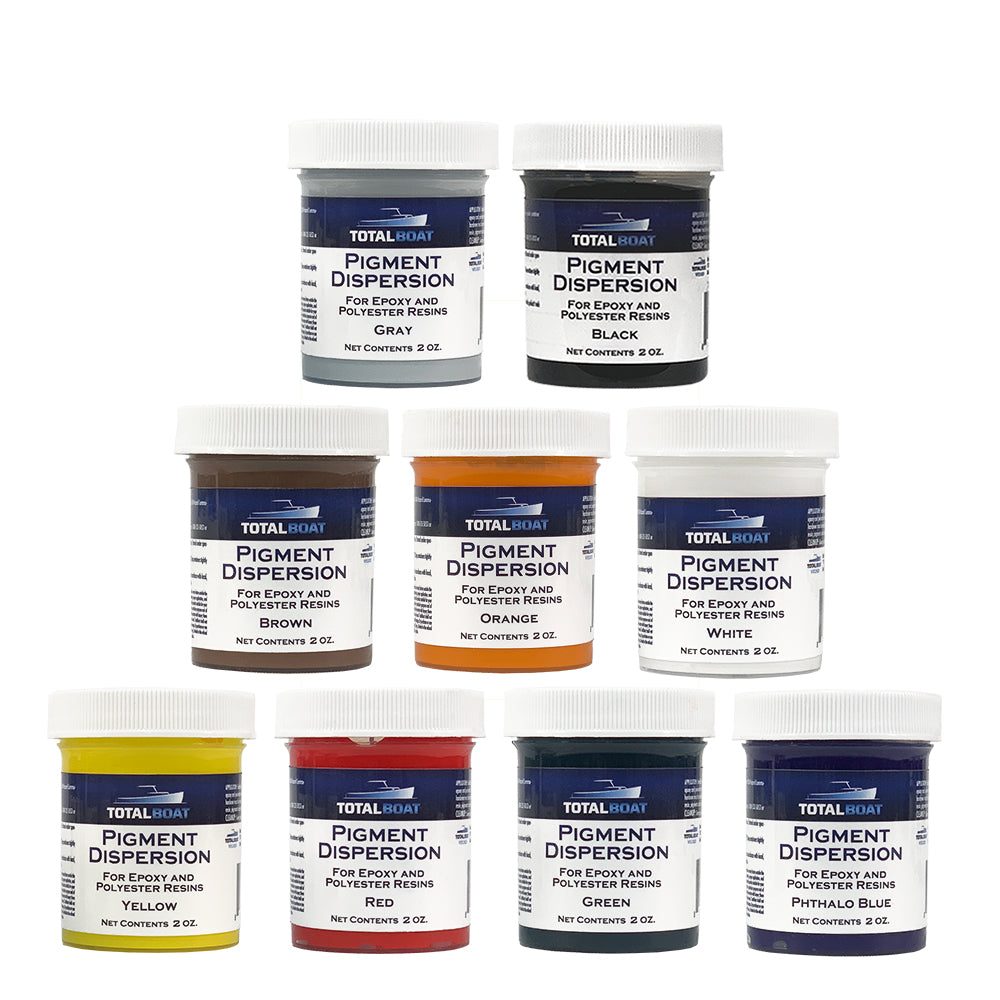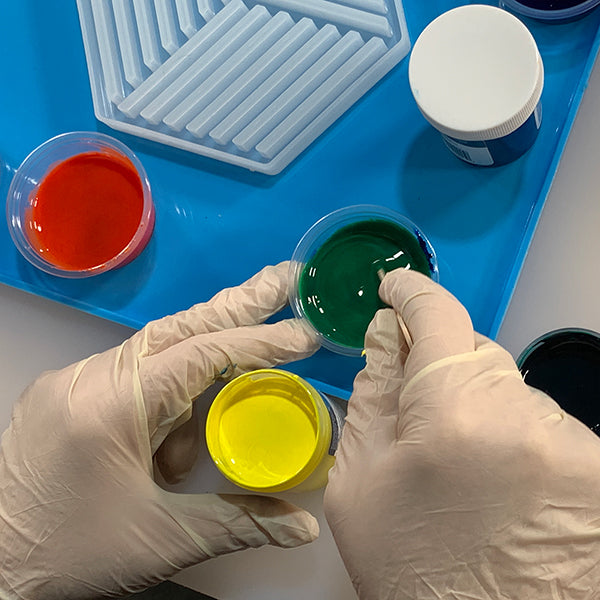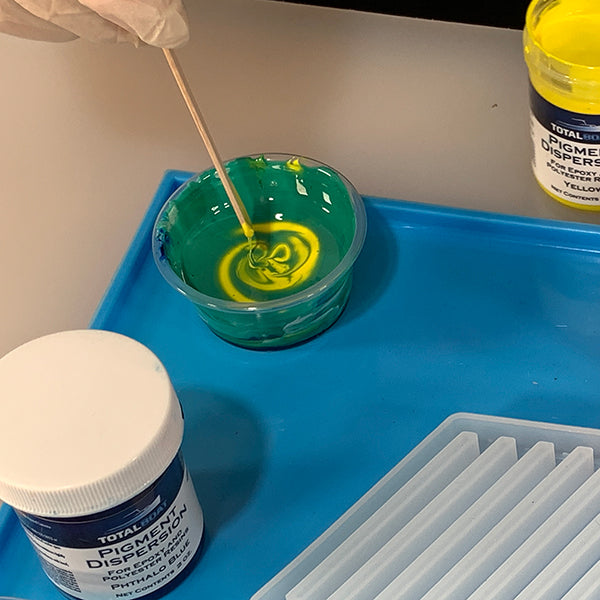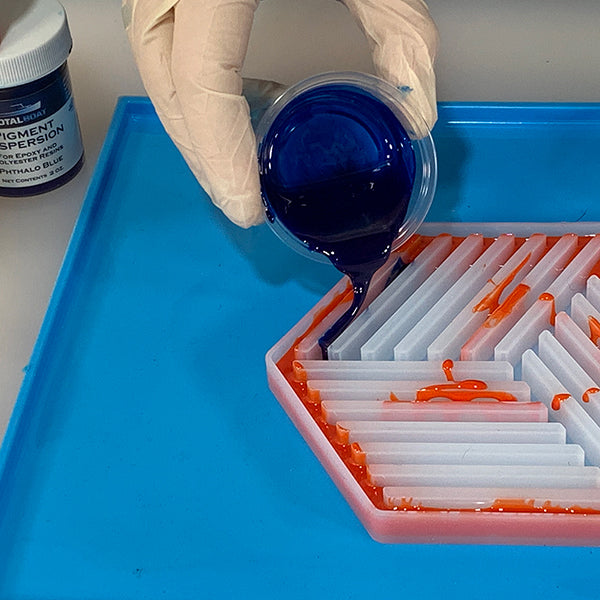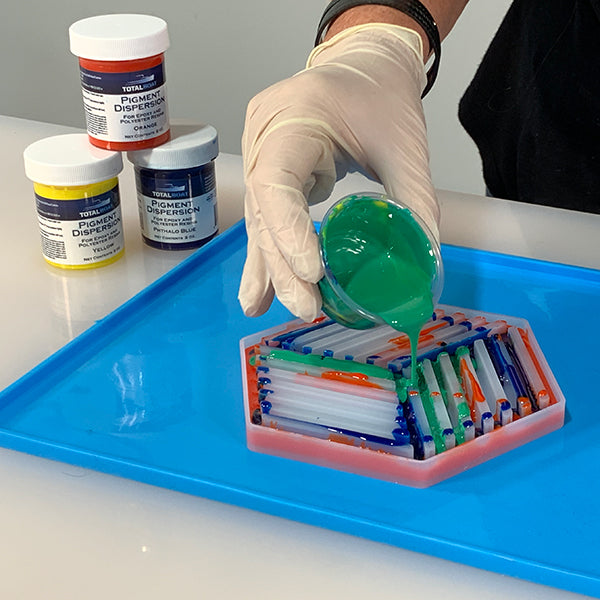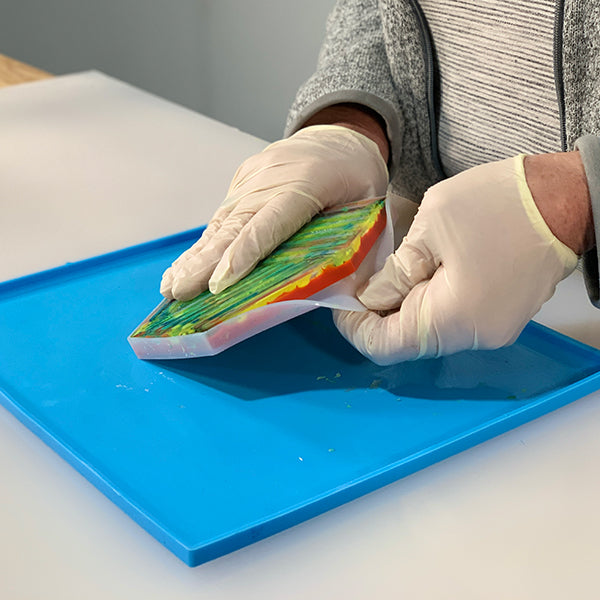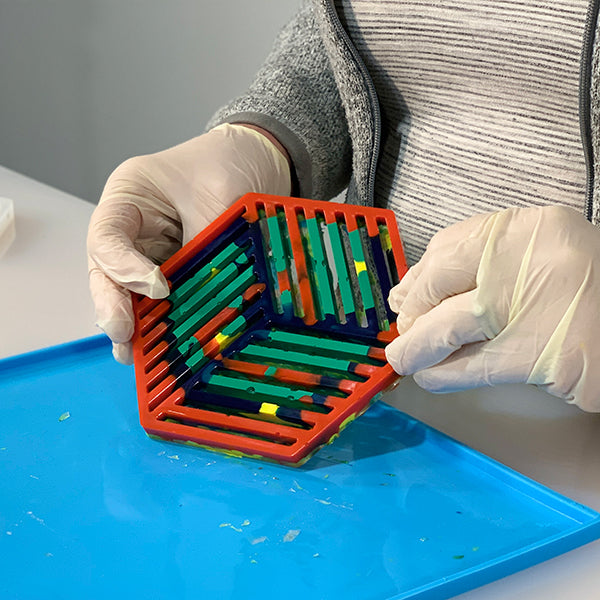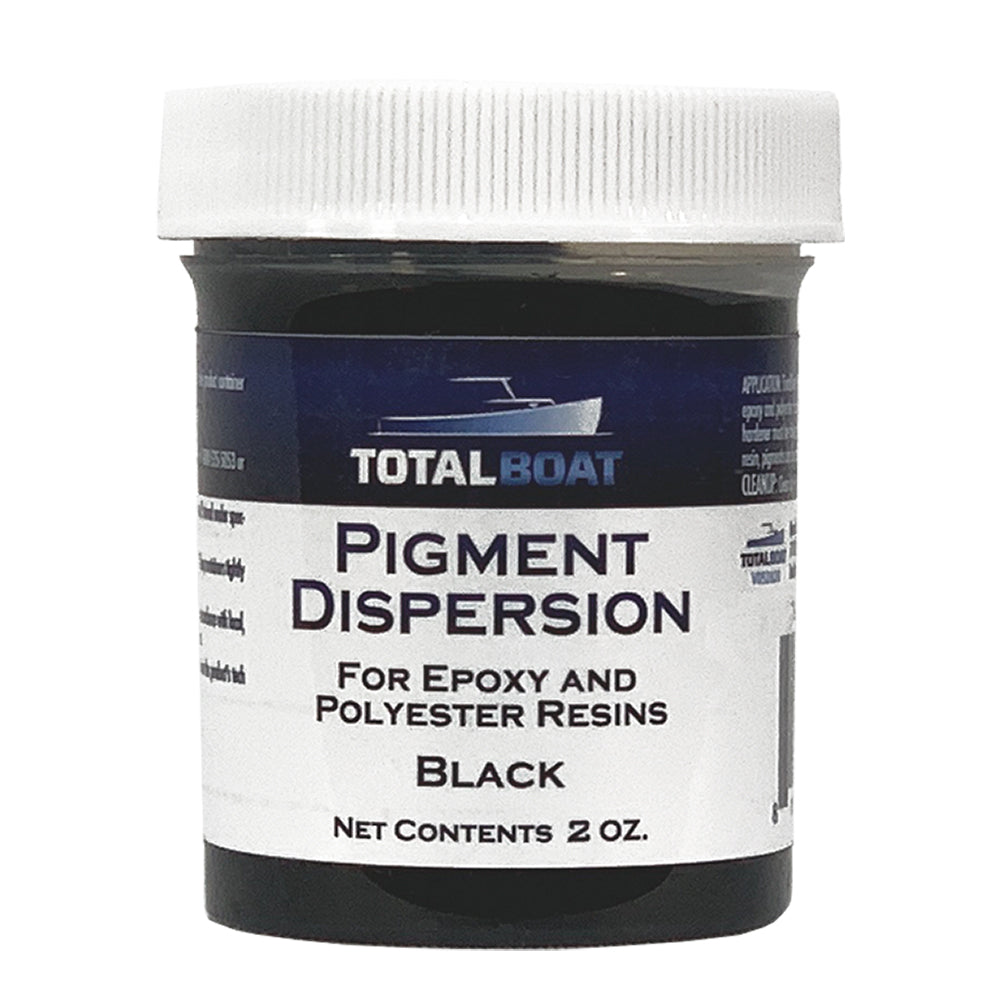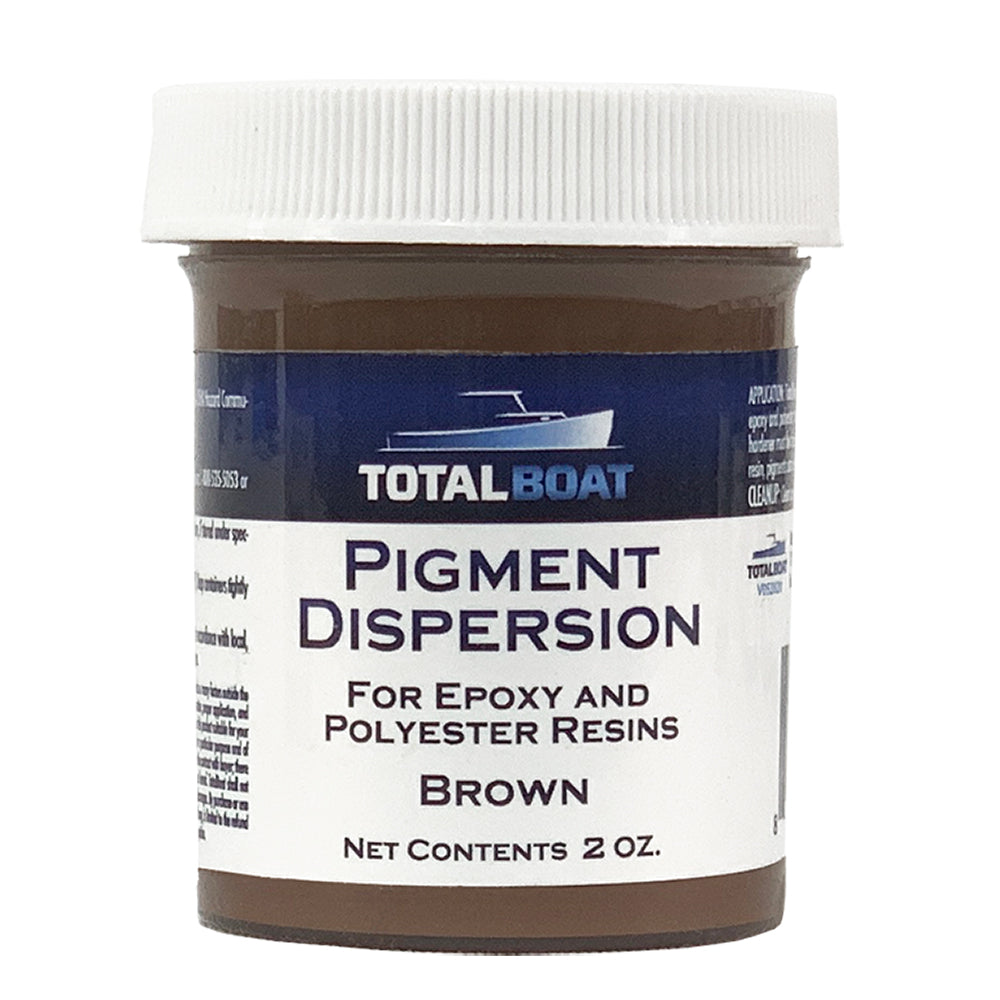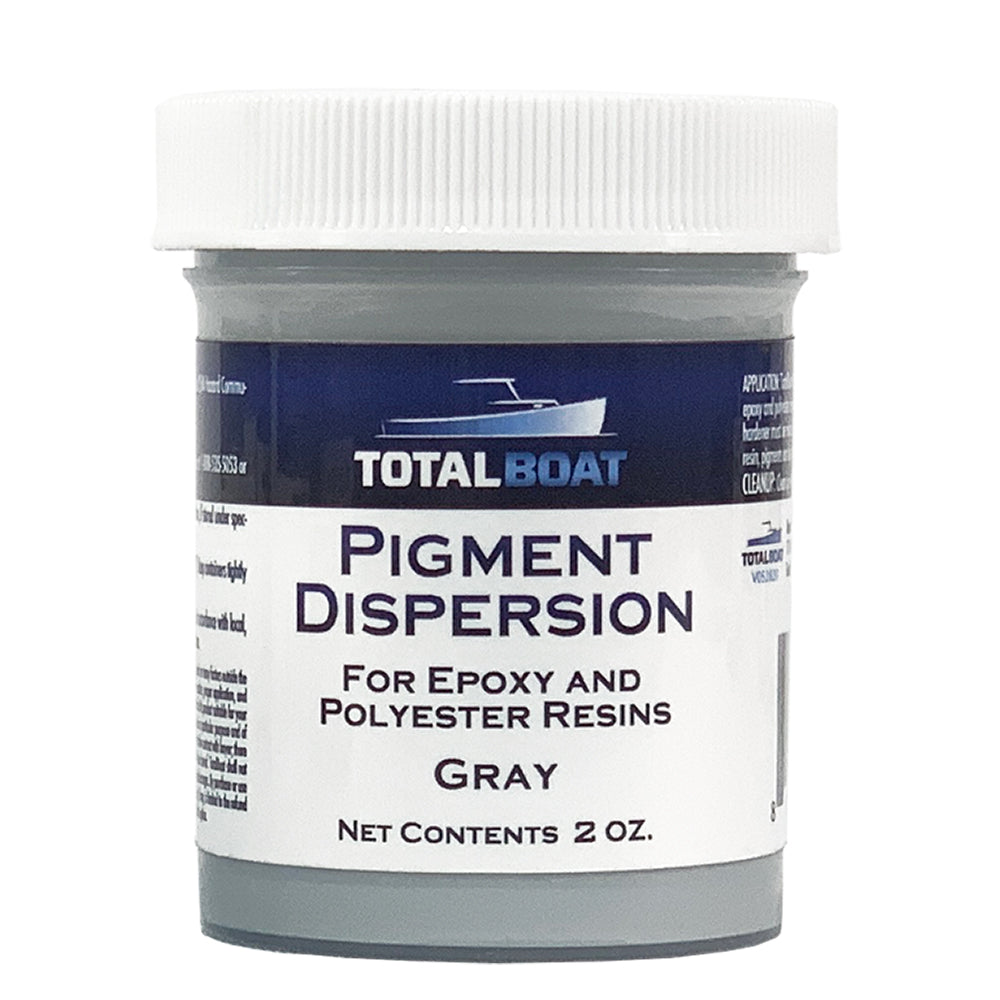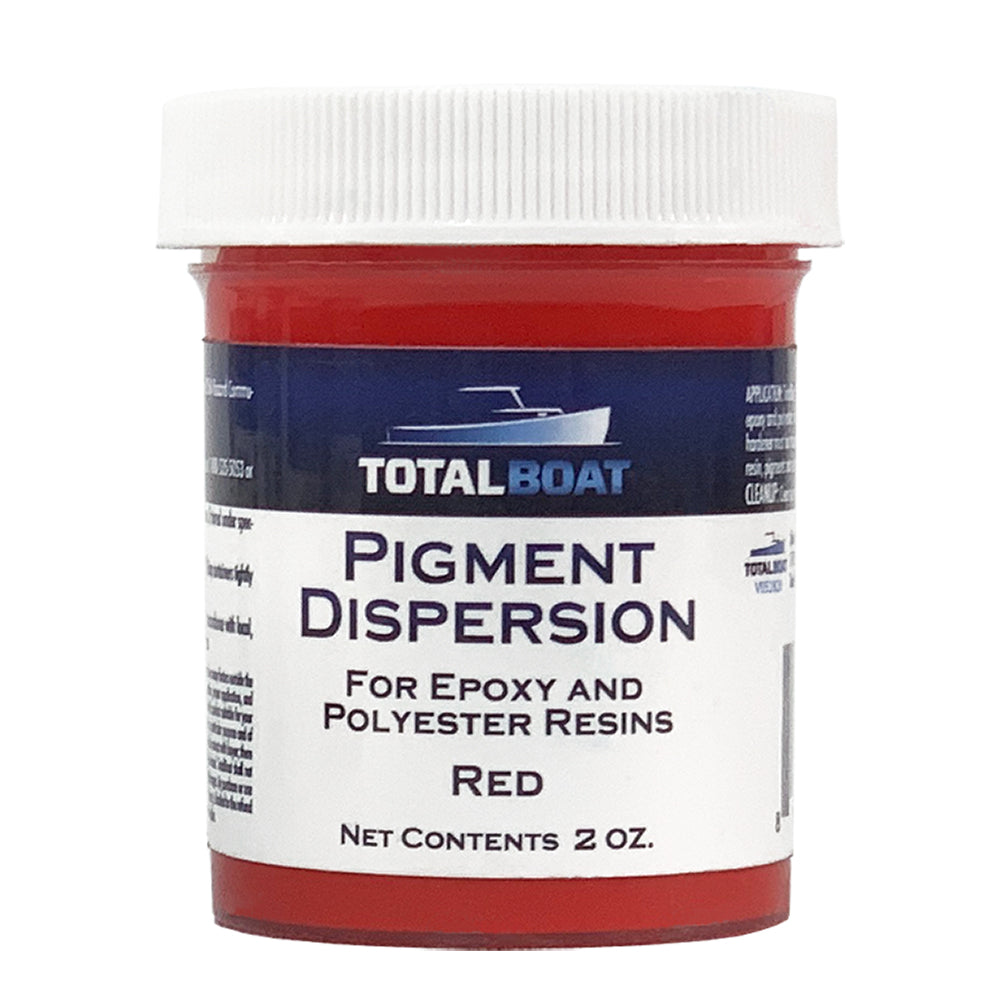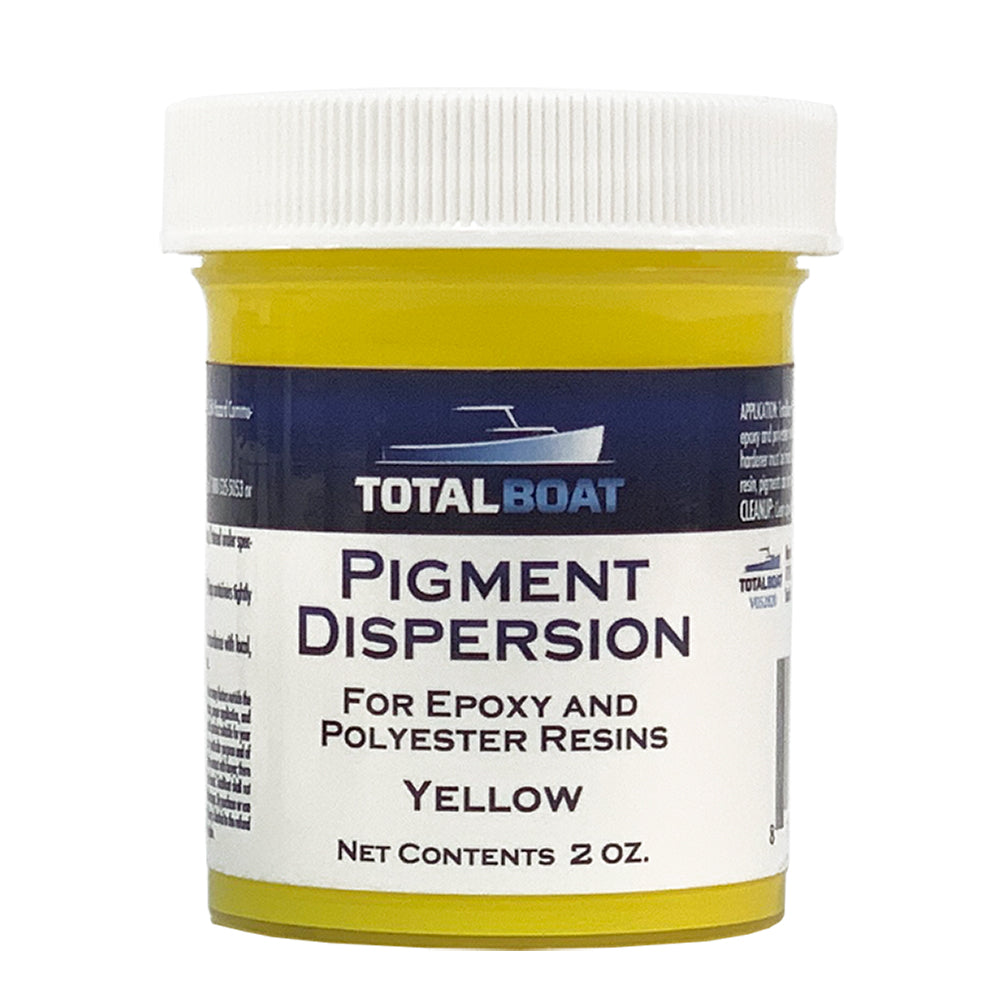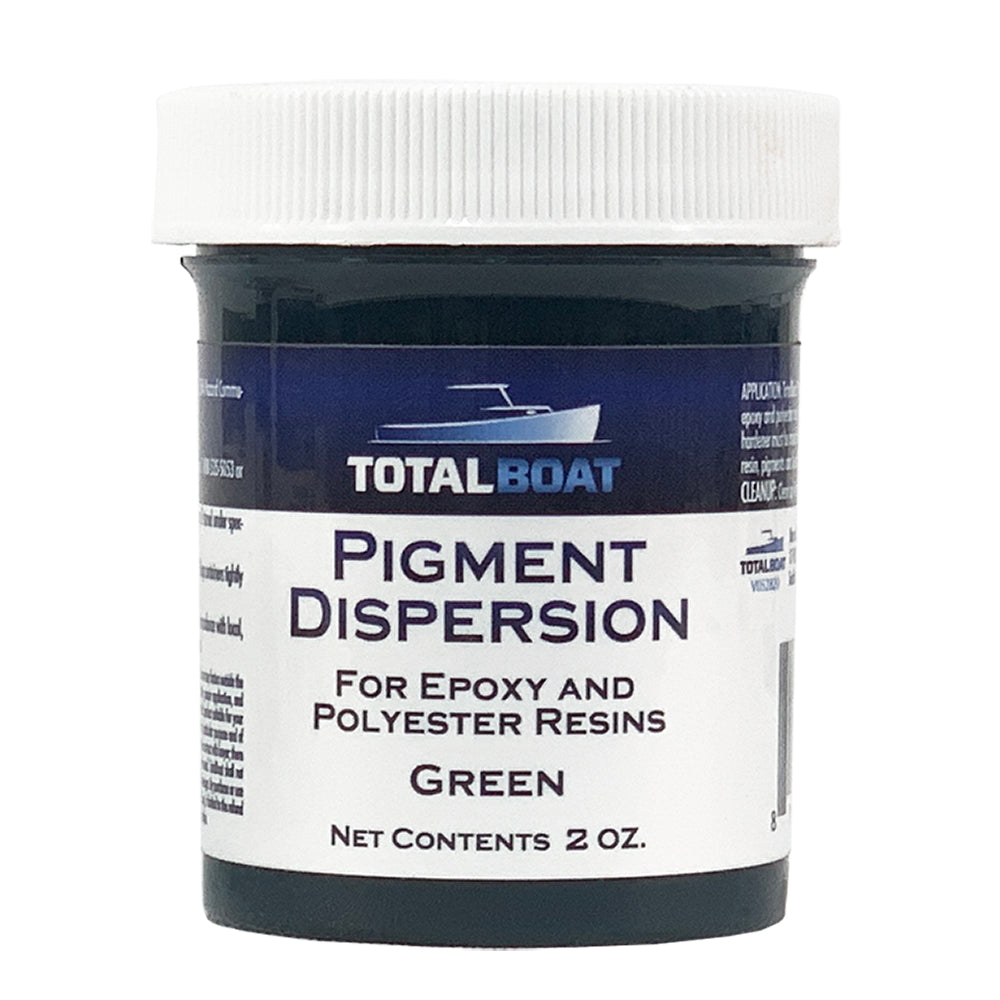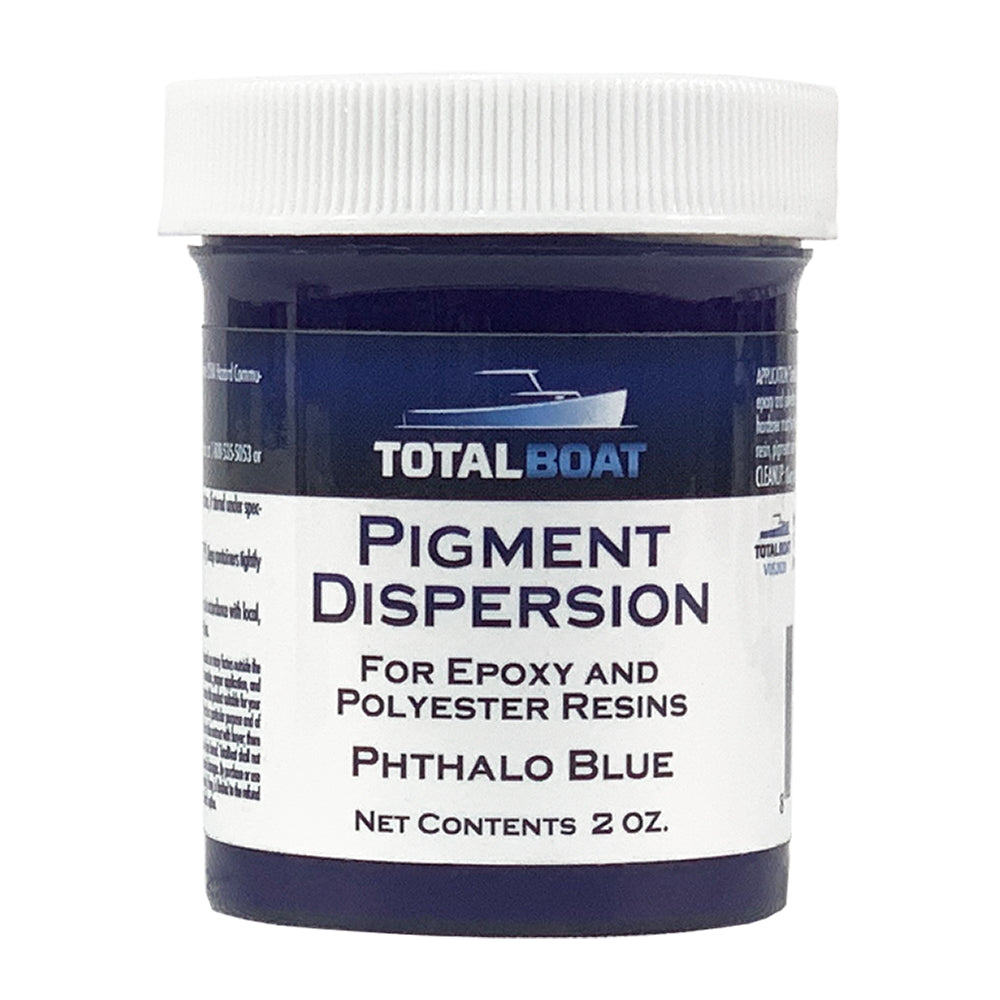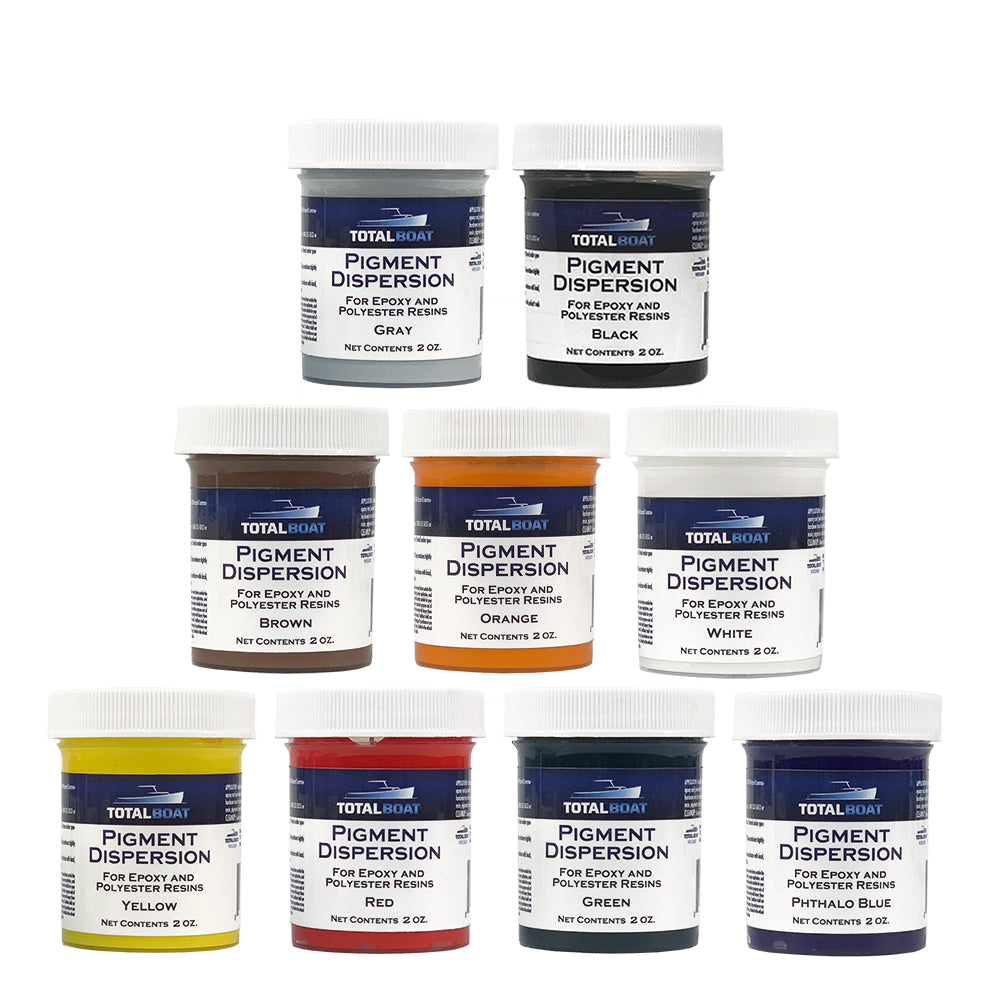 Description
If your artistic vision involves making epoxy the color of your dreams or you're trying to color match the gelcoat on your boat, our TotalBoat Pigment Dispersions make it easy to get just the right shade. These thin-paste pigments have a mayo-like consistency that's easy to blend into epoxy resin, polyester resin, and gelcoat products. Color-saturated, colorfast pigments are ideal for tinting the epoxy river in your river table, or putting a pop of color in your epoxy jewelry, coasters, wall art, and other amazing creations.
Available colors (sold separately, or as a kit containing all 9 colors):
Black
White
Gray
Green (transparent)
Orange
Red
Yellow
Brown
Phthalo Blue

 (transparent)
Mixing Notes
Epoxy: Epoxy requires exact mixing ratios to achieve a proper cure. When mixing pigment dispersions into epoxy, combine the resin and hardener first, stir thoroughly, then add pigment dispersion (up to 10%, but a little goes a long way).
Polyester Resin and Gelcoat Products: Mix pigment dispersions into polyester resin or gelcoat BEFORE adding the MEKP catalyst, because adding the catalyst kicks off the curing process. This is especially important when you're trying to color-match gelcoat, so the gelcoat remains uncatalyzed while you're tinkering to get the color right. When you get the color you want, just mix in the catalyst and apply the gelcoat. When trying to match a gelcoat color, keep in mind that mixing coloring agents into neutral gelcoat creates darker, bolder colors and white gelcoat produces lighter, more pastel colors. Up to 10% TotalBoat Pigment Dispersion can be added to TotalBoat Gelcoat products (up to 12% for red, yellow, and orange).
Pigment Dispersion Details
Size: 2 oz.
Shelf life and storage: Pigment dispersions are stable for 12 months from date of production when stored in the original
containers, away from sunlight, at no more than 77°F. Keep containers tightly sealed when not in use. Store in a cool, dry place.