BRIGHT COLORS & METALLICS, MAKE YOUR PERFECT COLOR
SAFE FOR USE WITH EPOXY, VARNISH, PAINT & MORE
COLOR-FAST, FADE-RESISTANT & WEATHERPROOF
CONCENTRATED - A LITTLE GOES A LONG WAY!
Concentrated pure pigment liquid tints let you achieve a wide range of beautiful colors and effects in paint, varnish, mixed epoxy, lacquer, shellac, primers, fillers, and many more oil-based, solvent-based, and water-based materials. Highest quality, finely ground Mixol® pigments mix easily and remain in suspension for consistent, vibrant color. Kit contains ten 20ml coloring agent bottles, including primary colors, popular colors, and metallic silver.
Sale price
$75.99
Regular price
Unit price
per
Free Shipping On All Orders
BRIGHT COLORS & METALLICS, MAKE YOUR PERFECT COLOR
SAFE FOR USE WITH EPOXY, VARNISH, PAINT & MORE
COLOR-FAST, FADE-RESISTANT & WEATHERPROOF
CONCENTRATED - A LITTLE GOES A LONG WAY!
View full details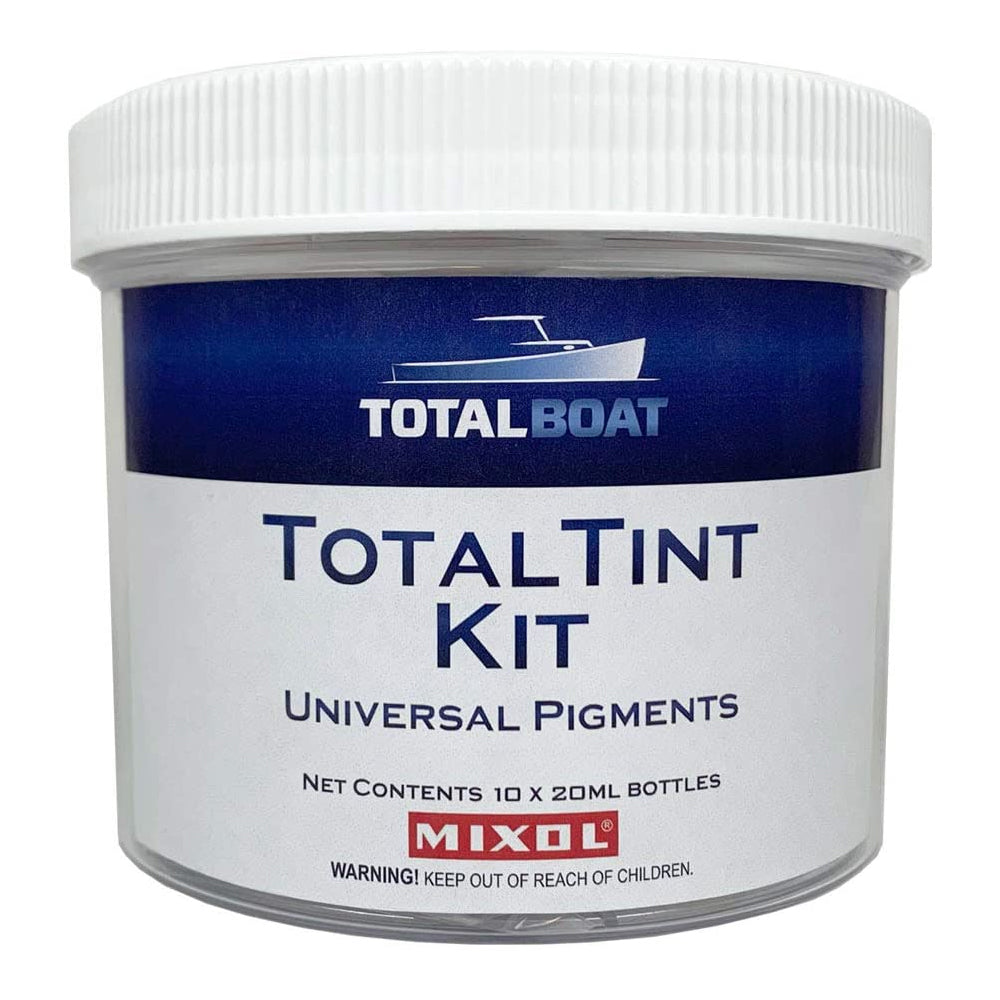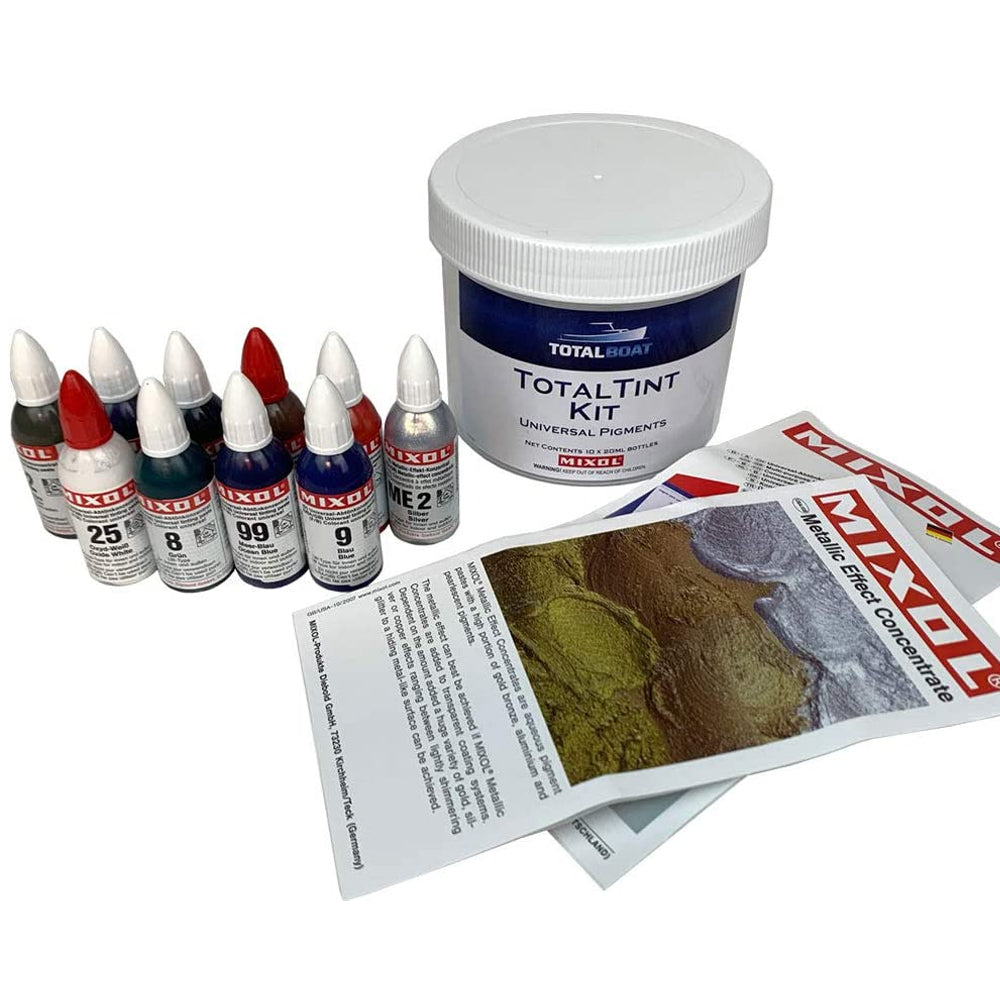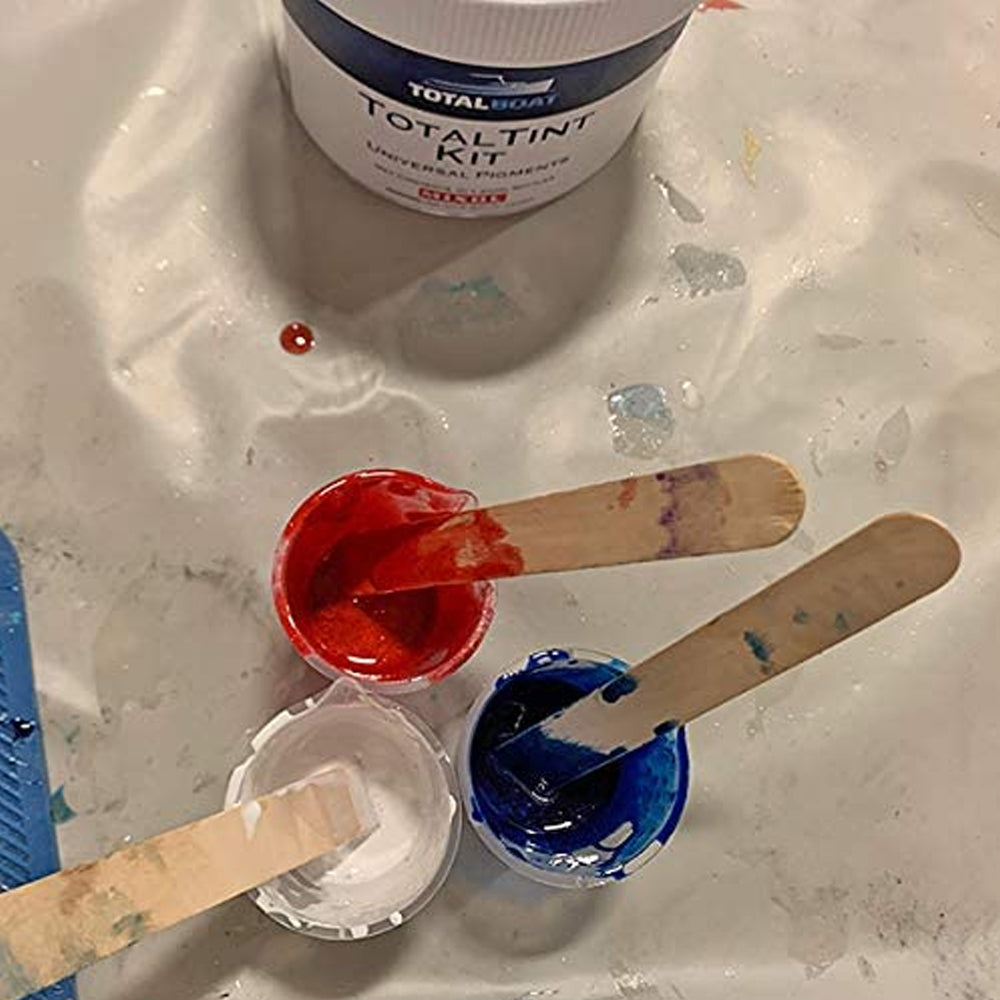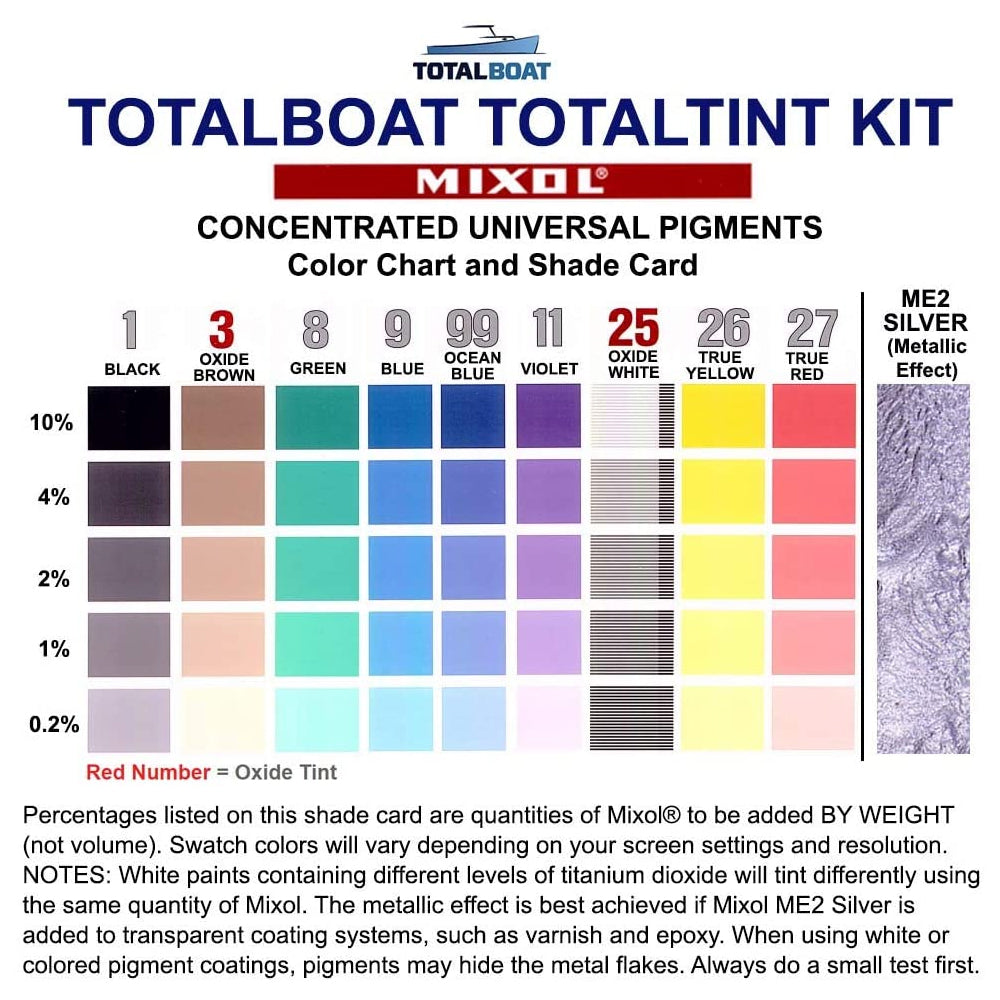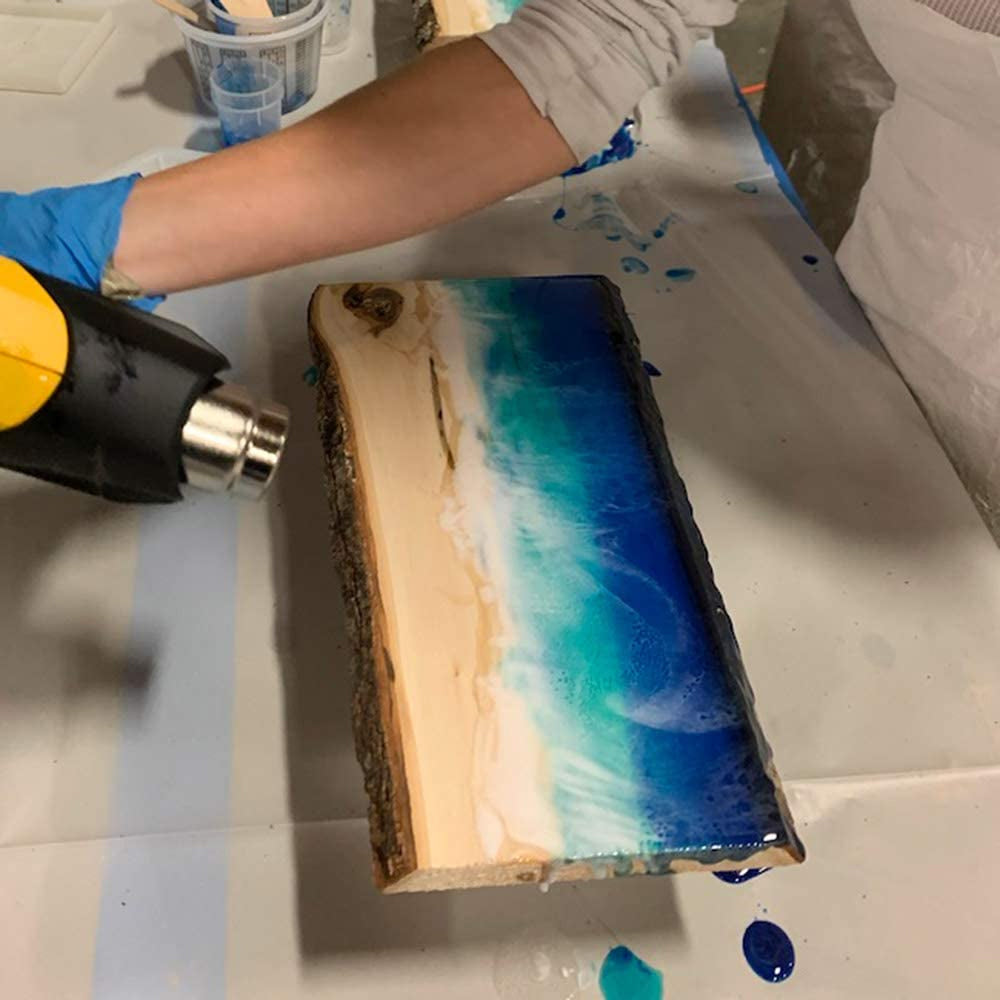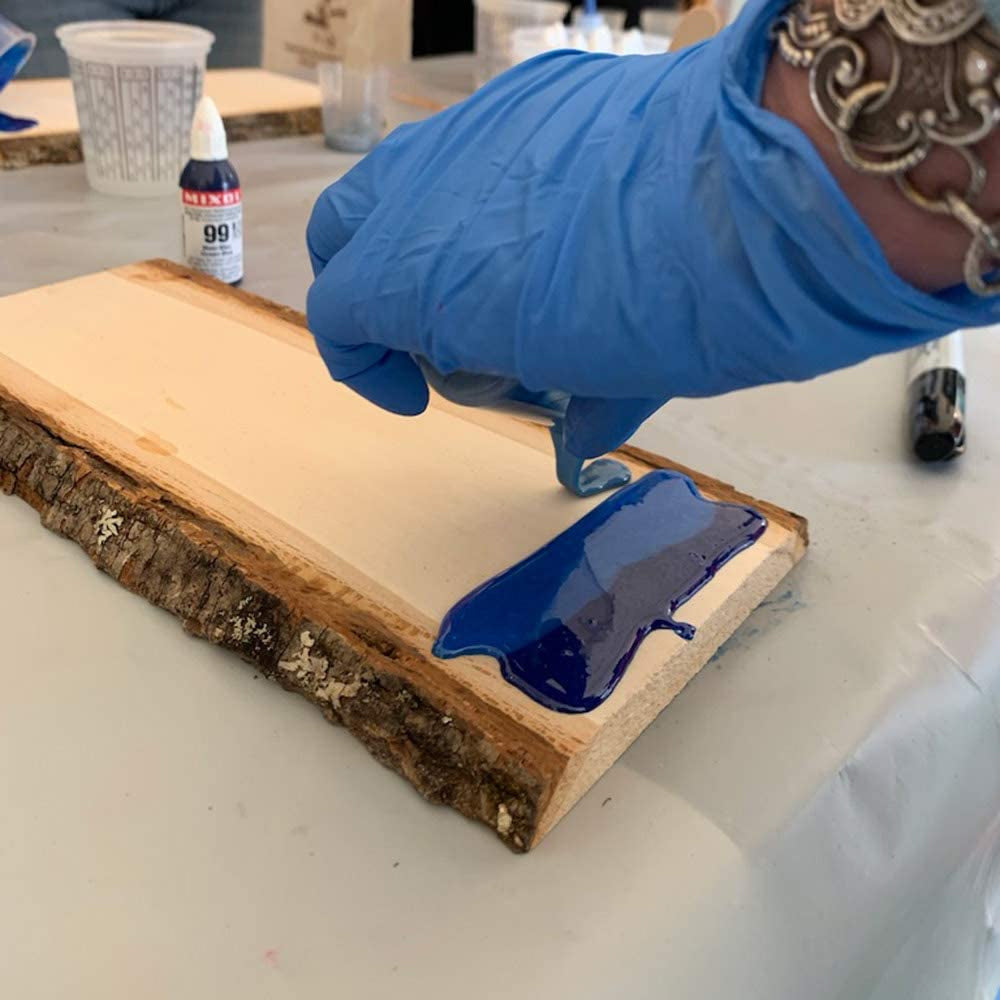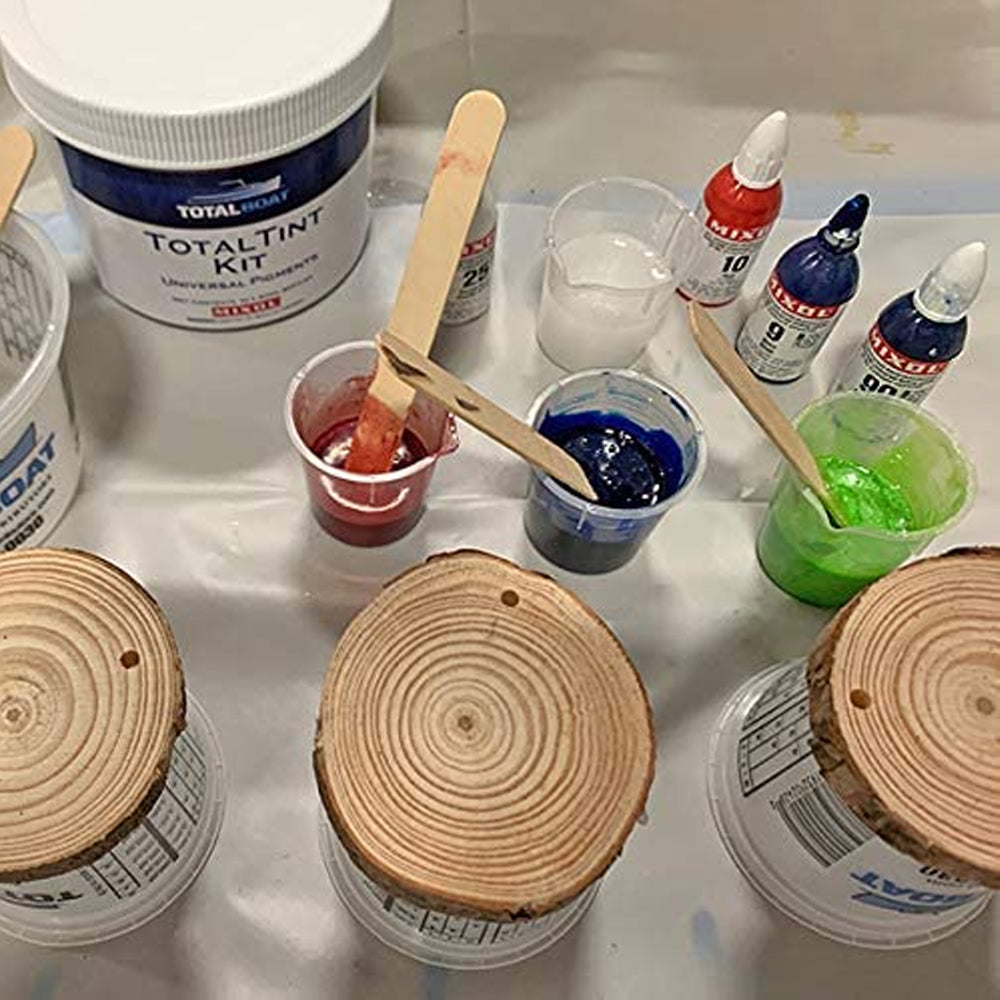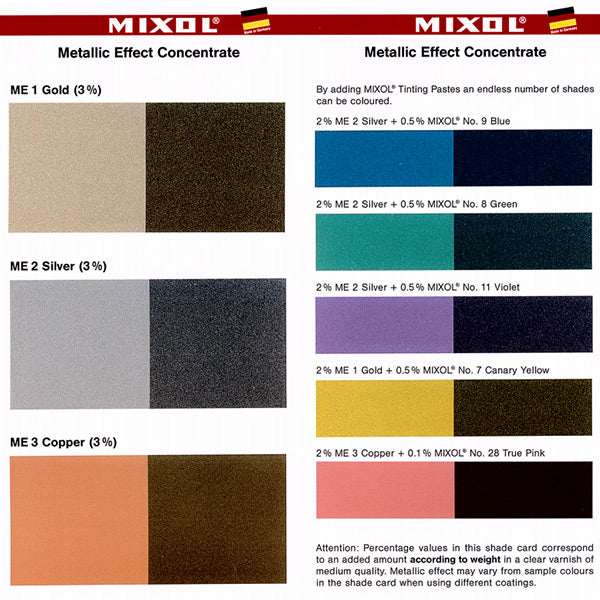 Description
Multipurpose Mixol liquid pigments let you get the color you want in almost any type of coating, filling, or finishing material. Tints are great for epoxy projects like river tables, epoxy ocean wave effects, epoxy resin art, dirty pours, marbling effects, faux finishing projects, color correcting paints, and more.
All tints in this kit (LW, LW-Oxide, and Metallic tint types) are suitable for indoor/outdoor use.
Universal tints are color-fast, fade-resistant, and weatherproof.
Pure pigments have no binder, so you use less – just a few drops, not ounces – and get better color saturation.
Finely ground tints mix quickly and easily, and stay in suspension.
All tints can be mixed with one another, for an unlimited color palette.
Versatile tints clean up easily with soap and water.
Highly resistant to heat or frost damage.
Bottles stored properly have unlimited shelf life.
All tints are nonhazardous and nonflammable.
TotalTint Kit Mixol Pigment Colors (10 20mL bottles):
#1-Black
#3-Oxide Brown
#8-Green
#9-Blue
#99-Ocean Blue
#11-Violet
#25-Oxide White
#26-True Yellow
#27-True Red
ME2-Silver
NOTE: Not all kinds of coating materials are tintable. Please first read the Mixol® labels and test that the materials are compatible and do not tend to separate out.
Mixol pigments can be used to tint just about any water-based, oil-based, and solvent-based materials, including:
Mixed epoxy
Varnish
Lacquer
Shellac
Paint (almost all types, interior and exterior)
Primer
Fillers
Stain
Wood wax
Hammer-tone finishes
Spackling paste
WARNING:
This product (ME2-Silver) can expose you to chemicals including lead and cadmium, which are known to the state of California to cause cancer and birth defects or other reproductive harm. For more information, go to
www.P65Warnings.ca.gov