TURNS ANY FLAT SURFACE INTO A WORKSPACE
NON-STICK SILICONE IS EASY TO CLEAN
PROTECTS FROM SPILLS & DRIPS
HEAT-RESISTANT, CUT-RESISTANT
Protective, non-stick silicone mat instantly turns any flat surface into a functional work space. Double-sided design has a textured side to catch spills, and a smooth side for crafting, gluing & sanding. Heat-resistant, cut-resistant, easy-to-clean mat rolls up for storage. This large silicone mat is 20″ wide x 30″ long x 1/4″ thick, ideal for DIY woodworkers, makers, epoxy artists, and crafters. The Ultimate Project Mat is perfect for your workbench!
Sale price
$59.99
Regular price
Unit price
per
Free Shipping On All Orders
TURNS ANY FLAT SURFACE INTO A WORKSPACE
NON-STICK SILICONE IS EASY TO CLEAN
PROTECTS FROM SPILLS & DRIPS
HEAT-RESISTANT, CUT-RESISTANT
View full details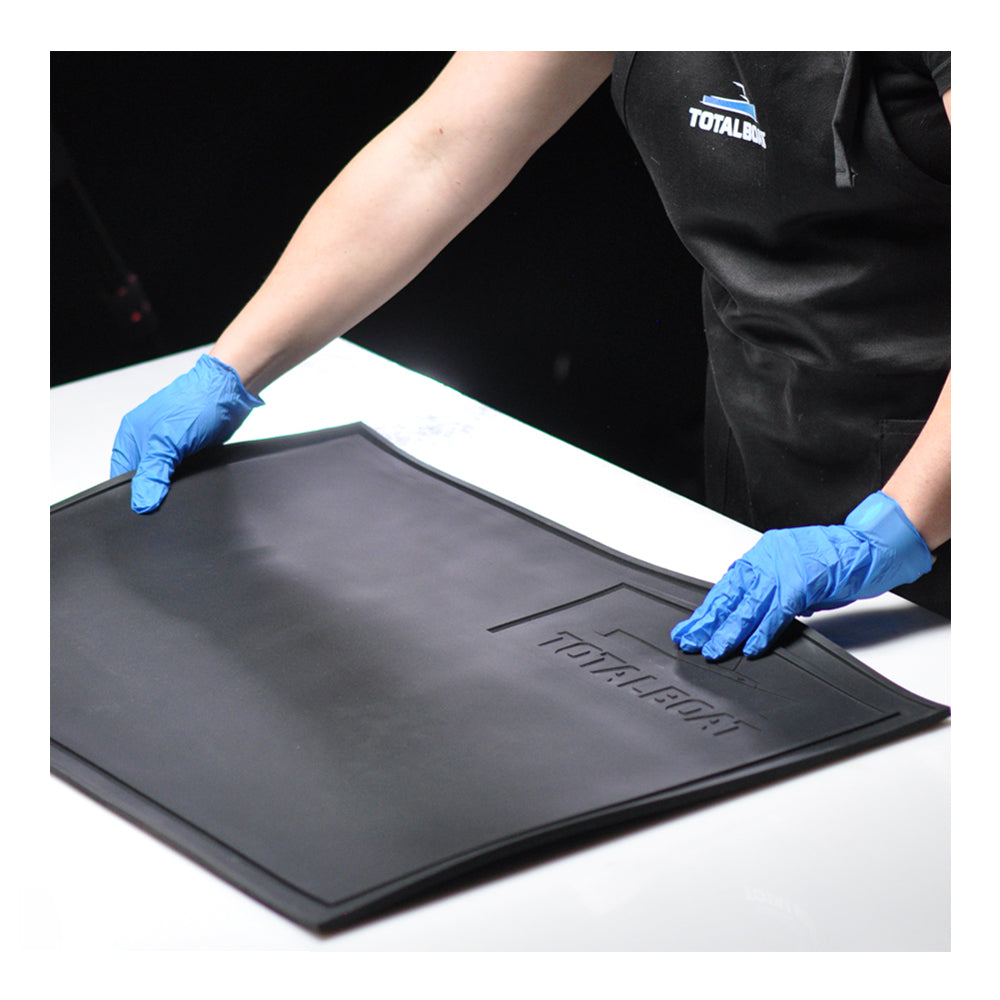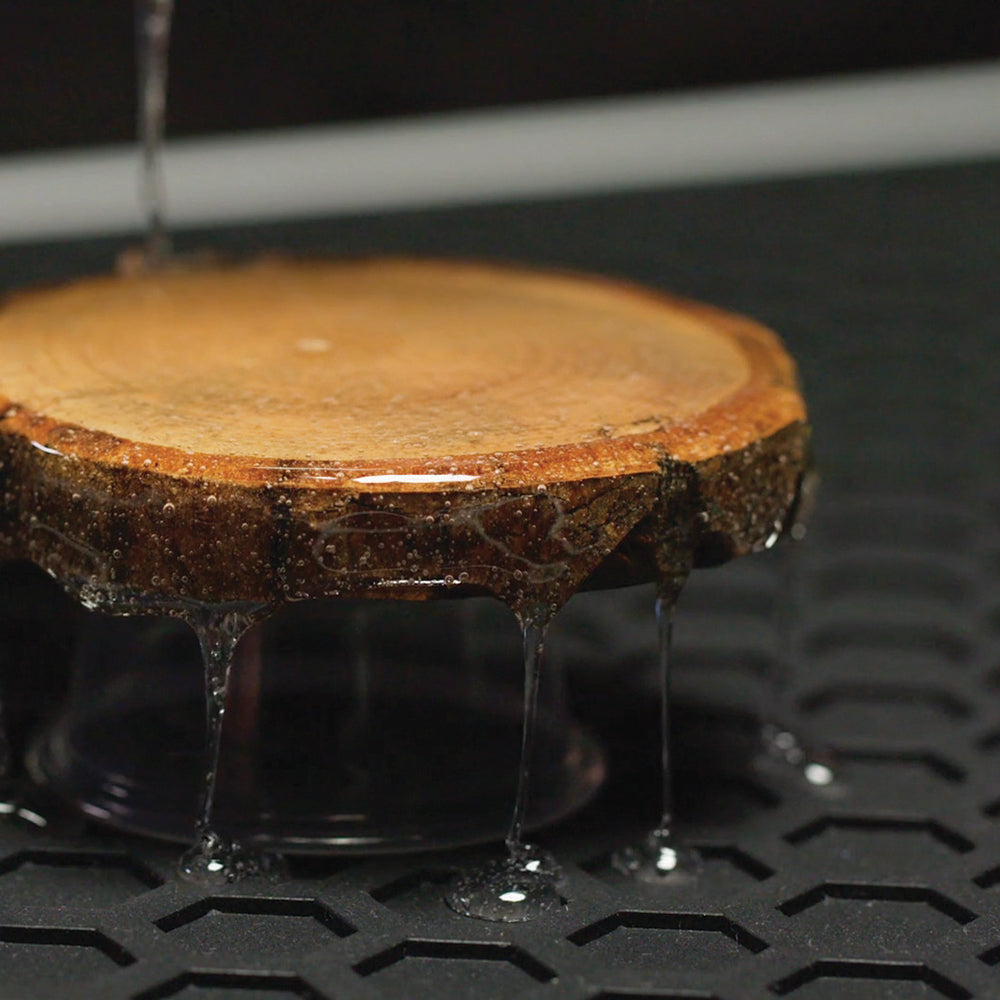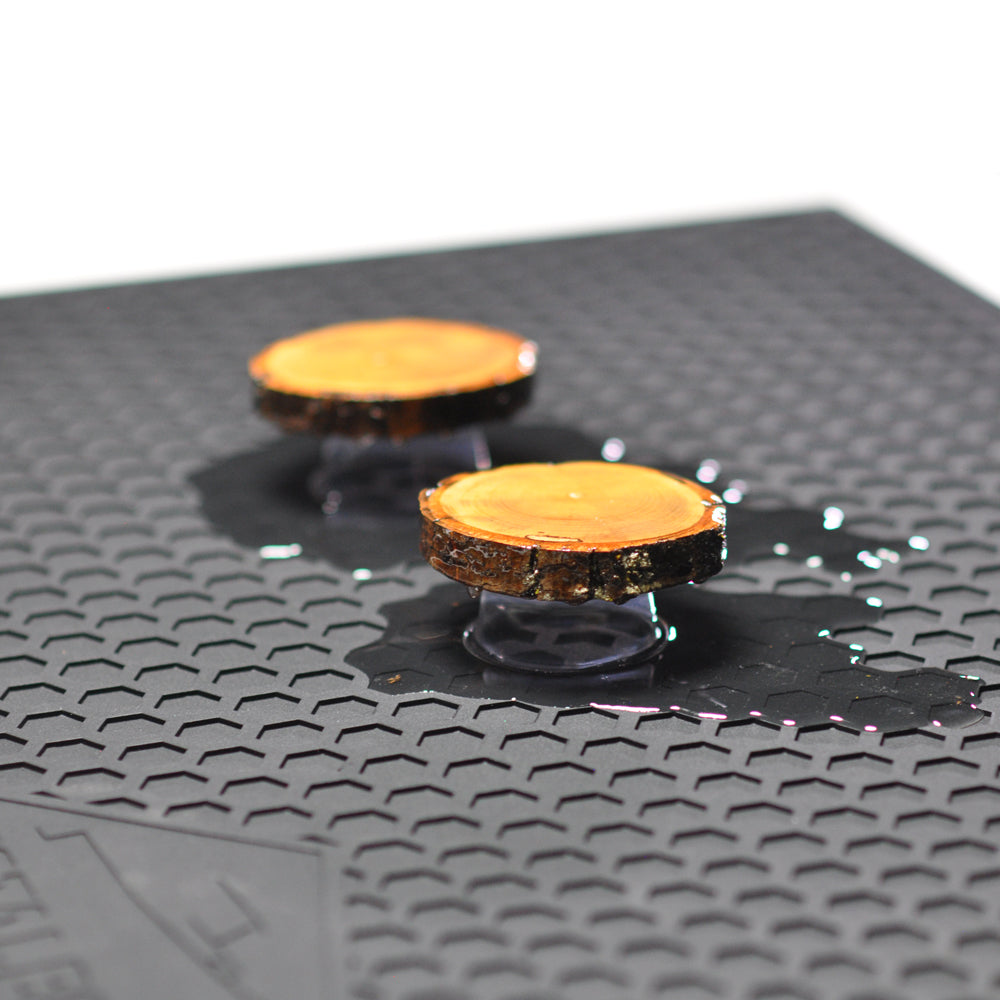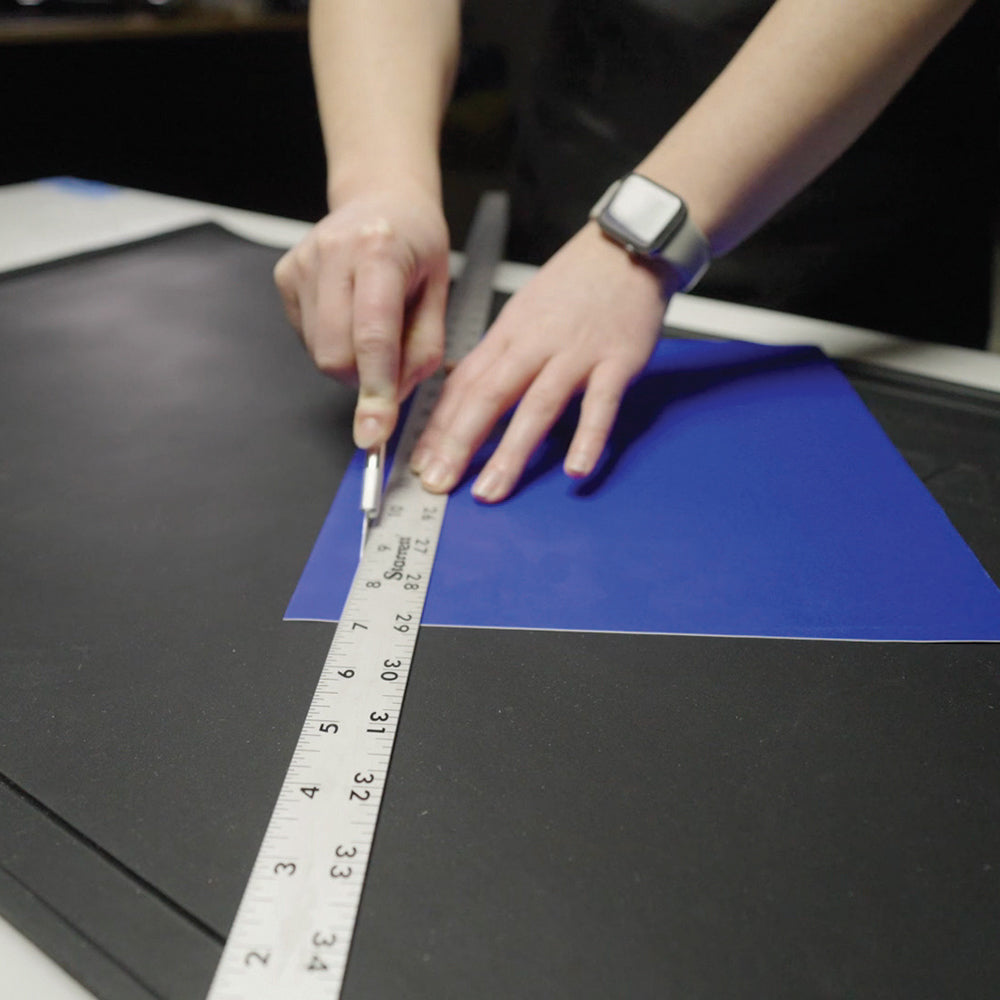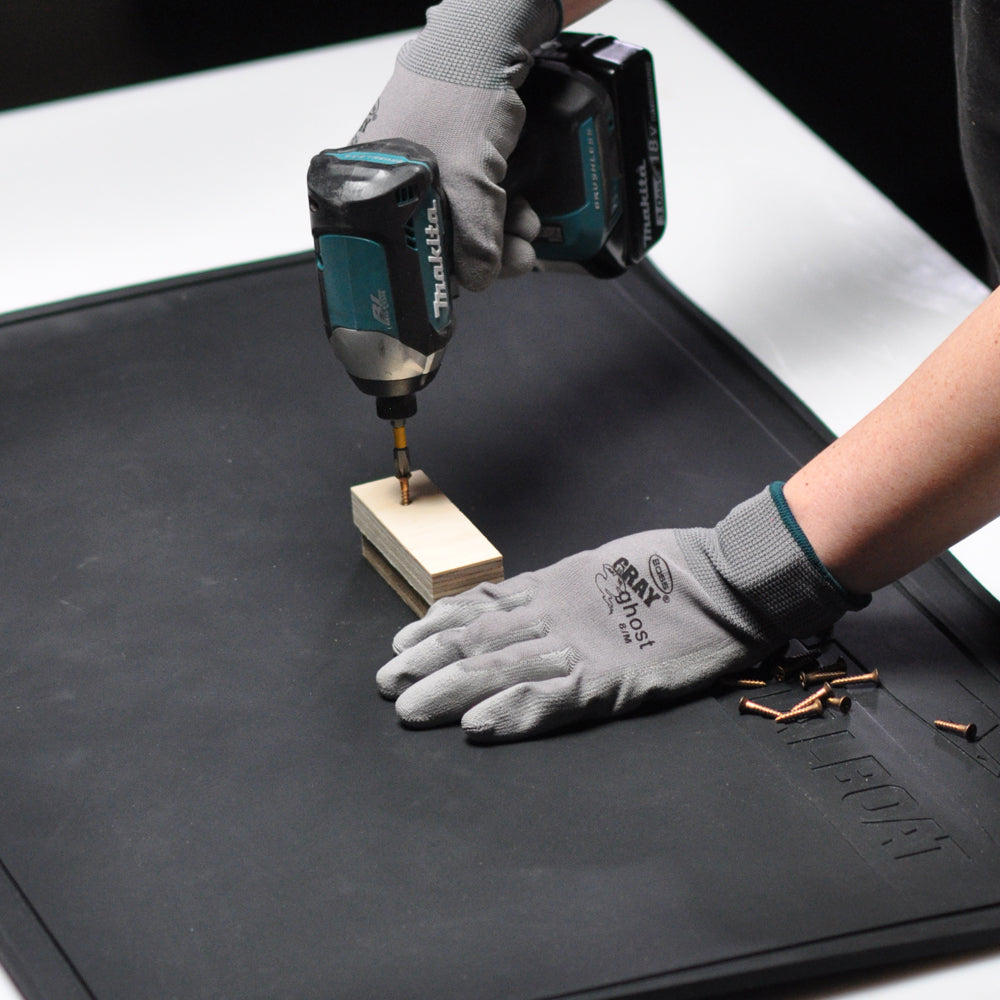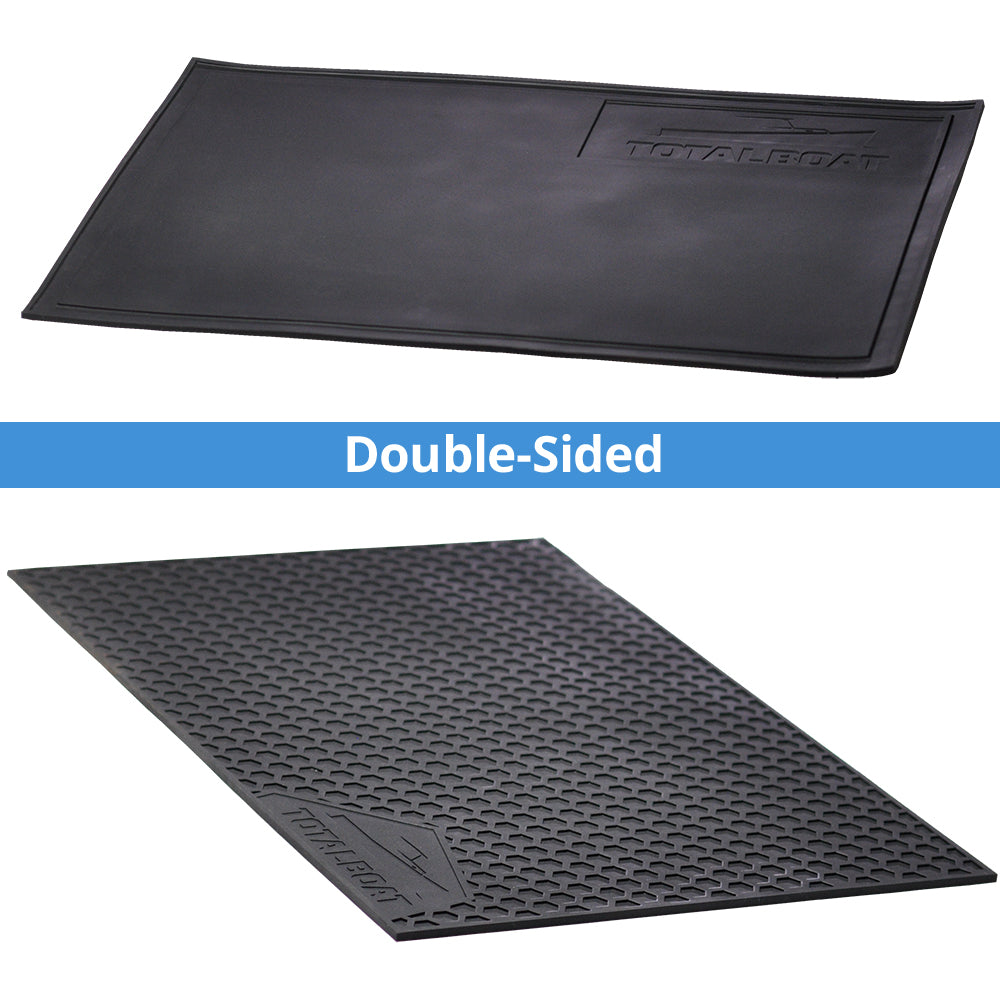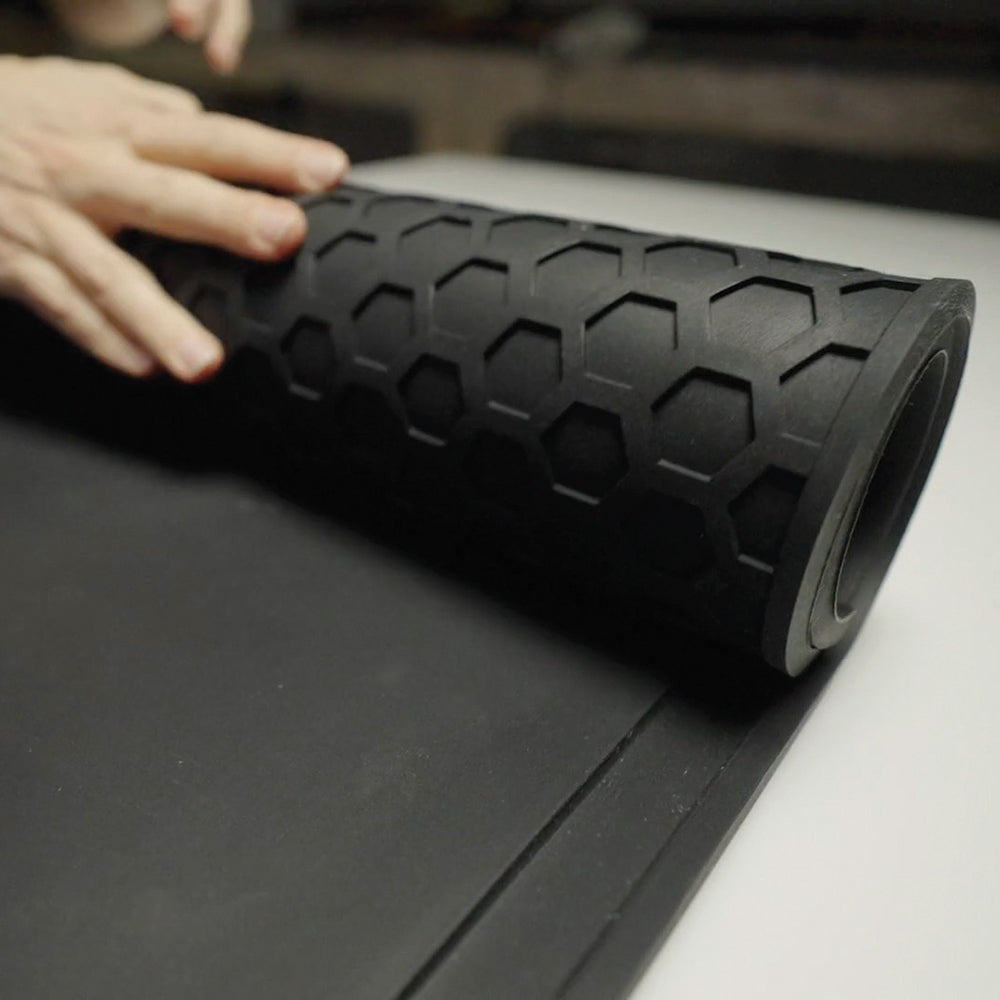 Description
Where you lay your mat is your home for creativity

No place for a dedicated workshop? No problem! Just roll out the TotalBoat Ultimate Silicone Project Mat on your kitchen table, dining table, countertop, desk top, or workbench and go to it.
Have fun making whatever it is you like to make – resin tumblers, epoxy art, resin jewelry, paper crafts, picture frames and more. When you're done, just roll up the mat for storage or move it to another surface easily because there's no sticky adhesive on the bottom.
What happens on the mat stays on the mat — the guck stops here
When you're in the middle of making something, you want to pay attention to what you're doing – casting, gluing, pouring, painting, embossing, stamping, turning – without worrying about the damage it'll do to your work area. Plastic sheeting protects, but it's a pain. It rips, it leaks, it's not reusable, and it's not heat resistant.

The best way to protect your work surface is with the Ultimate Project mat. It's made of high-quality silicone that captures anything spilled or splattered on it.
Whether you're pouring tinted resin on rotating tumblers, or splashing epoxy ocean waves with abandon over the edges of your charcuterie board, the Ultimate Project Mat has a textured side to catch all the drips. It also has a smooth, cut-resistant side that's great for gluing, hammering, papercrafts, painting, sanding, scrapbooking, soldering and stamping. Both sides are heat-resistant up to 925°F, so heat guns and hot glue guns won't damage your workbench, or the mat.
Spend more time creating, less time cleaning up
Let's face it, making things is just plain messy. And after all the hard work you put into creating something, you don't want to work even harder cleaning up the mess. If you hate cleaning as much as we do, this non-stick silicone mat is indispensable because cleanup is super easy and quick – just wipe off wet spills and peel off dried ones.
Lays flat, stays put
This thick, flexible mat for crafts lays flat on both sides. No folds, creases or kinks. It also has a grippy surface that won't slide around on your workbench, and that'll hold stuff in place while you're working on it, or while curing.
Silicone Project Mat Details
Durable silicone craft mat protects your work surface from drips, spills and splatters.
Non-stick silicone material allows easy cleanup.
Double-sided design handles a variety of projects.
Textured side catches drips, spills and overflow from epoxy castings, acrylic pour painting, resin art projects and more.
Smooth, cut-resistant side is great for paper crafts, gluing & jewelry making.
Recessed TotalBoat logo area and border secure small items like beads, baubles, findings & fasteners.
Heat-resistant silicone prevents damage from heat guns, hot glue guns, heat embossing tools and solder.
Thick, high-impact design lets you hammer things on the mat without damaging the workbench or work surface underneath.
Extra-large size (20″ wide by 30″ long) gives you plenty of room to work.
Non-slip grip holds materials in place, and holds the mat in place on your work surface.
Flexible mat rolls up easily for portability and storage.
SPECIFICATIONS
TECHNICAL DATA
Color: Black
Material: Non-stick silicone
Dimensions: 20" W x 30" L
Thickness: 1/4"
Heat Resistance: 925°F
WHAT MOST PEOPLE ASK
FREQUENTLY ASKED QUESTIONS
What can I do with the silicone project mat?

This versatile mat is ideal for protecting your work surface while making epoxy art, resin jewelry, epoxy castings, acrylic pours, watercolor mixing, scrapbooking, paper crafts, heat embossing and ink stamping on handmade greeting cards, hot-gluing, sanding, hammering and more. Great for DIY makers, resin artists, woodworkers and crafters.

Does glue or epoxy stick to this craft mat?

Epoxy and glue will not stick to surface of the TotalBoat mat, which makes cleanup a snap – wet spills are easy to wipe off, cured resins and glues are easy to peel off.

Is this mat heat resistant?

Yes, this heat-resistant silicone mat can handle temperatures up to 925°F.

Will a hot glue gun or heat gun melt this mat?

The Ultimate Project Mat is heat resistant to 925°F, and is not damaged by hot glue guns and heat guns used for crafting, as long as the heat generated does not exceed 900°F. For example, some heat guns, used on the lowest setting to pop bubbles in epoxy castings or move tinted resin around to form different designs, can reach temperatures around 750°F. An embossing heat gun can get as hot as 575°F, and a high-temperature hot glue gun can reach temperatures of about 400°F.

Can I cut and hammer on this mat?

This is the ideal workbench mat because it's cut resistant when using light pressure to cut with a small boxcutter or utility knife. To avoid damaging the mat, take care not to apply excessive pressure when cutting. Cutting too deeply can cause leakage that will damage your work surface. Do not use straight-edge razors or rotary cutters. You can also hammer objects on this mat without damaging your workbench or work surface.

How big is the TotalBoat Ultimate Project Mat?

This large silicone craft mat is great for protecting a bigger work area. It measures 20 inches in width, 30 inches in length, and 1/4″ in depth.

Does this mat lay flat after it's been rolled up?

Yes, the Ultimate Project Mat rolls out completely flat, whether you use the smooth side or the textured side. Rugged, reusable silicone will not warp.

How do I remove dried epoxy from the mat?

To remove dried or cured epoxy, resin, glue or acrylic paint, simply peel it off.

Some silicone mats are really flimsy. How durable is the TotalBoat mat?

The Ultimate Project Mat is 1/4″ thick, making it more rugged and durable than other mats for resin and crafting.

Does this mat have the TotalBoat logo on both sides?

Yes, the TotalBoat logo is visible on the textured and flat sides of the mat.

What color is the TotalBoat silicone mat?

Black.