2-PART MINERAL CASTING COMPOUND, EASY TO TINT
LONG WORKING TIME, FAST CURE TIME
ECO-FRIENDLY, NON-TOXIC, EASY WATER CLEANUP
EASY TO USE, SIMPLE 1A:2B MIX RATIO BY VOLUME
Fun, non-toxic mineral powder and acrylic liquid casting compound for capturing your creative designs on colorful coasters, jewelry, serving trays, trivets and more.
Regular price
$29.99 - $69.99
Sale price
$29.99
Regular price
Unit price
per
Free Shipping On All Orders
2-PART MINERAL CASTING COMPOUND, EASY TO TINT
LONG WORKING TIME, FAST CURE TIME
ECO-FRIENDLY, NON-TOXIC, EASY WATER CLEANUP
EASY TO USE, SIMPLE 1A:2B MIX RATIO BY VOLUME
View full details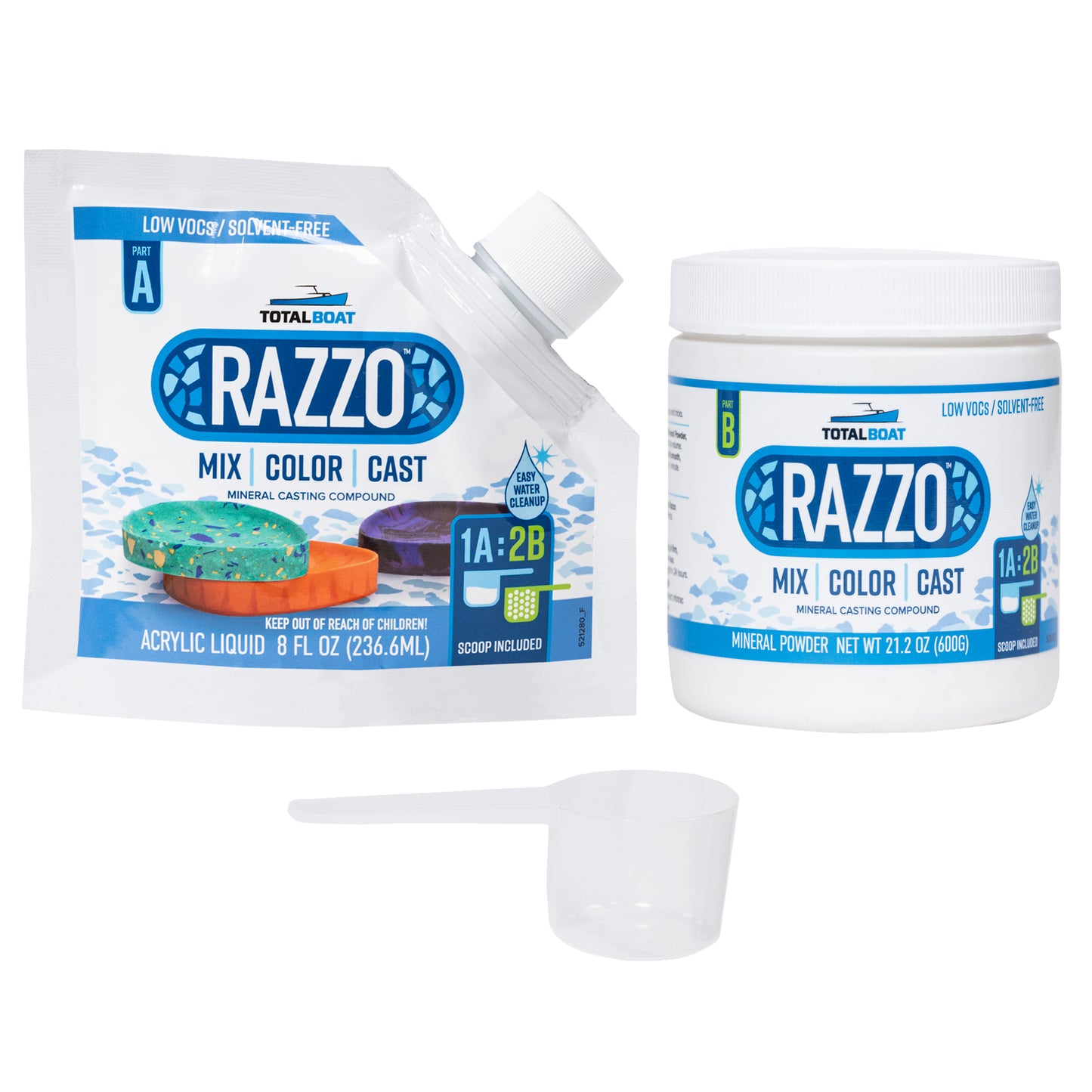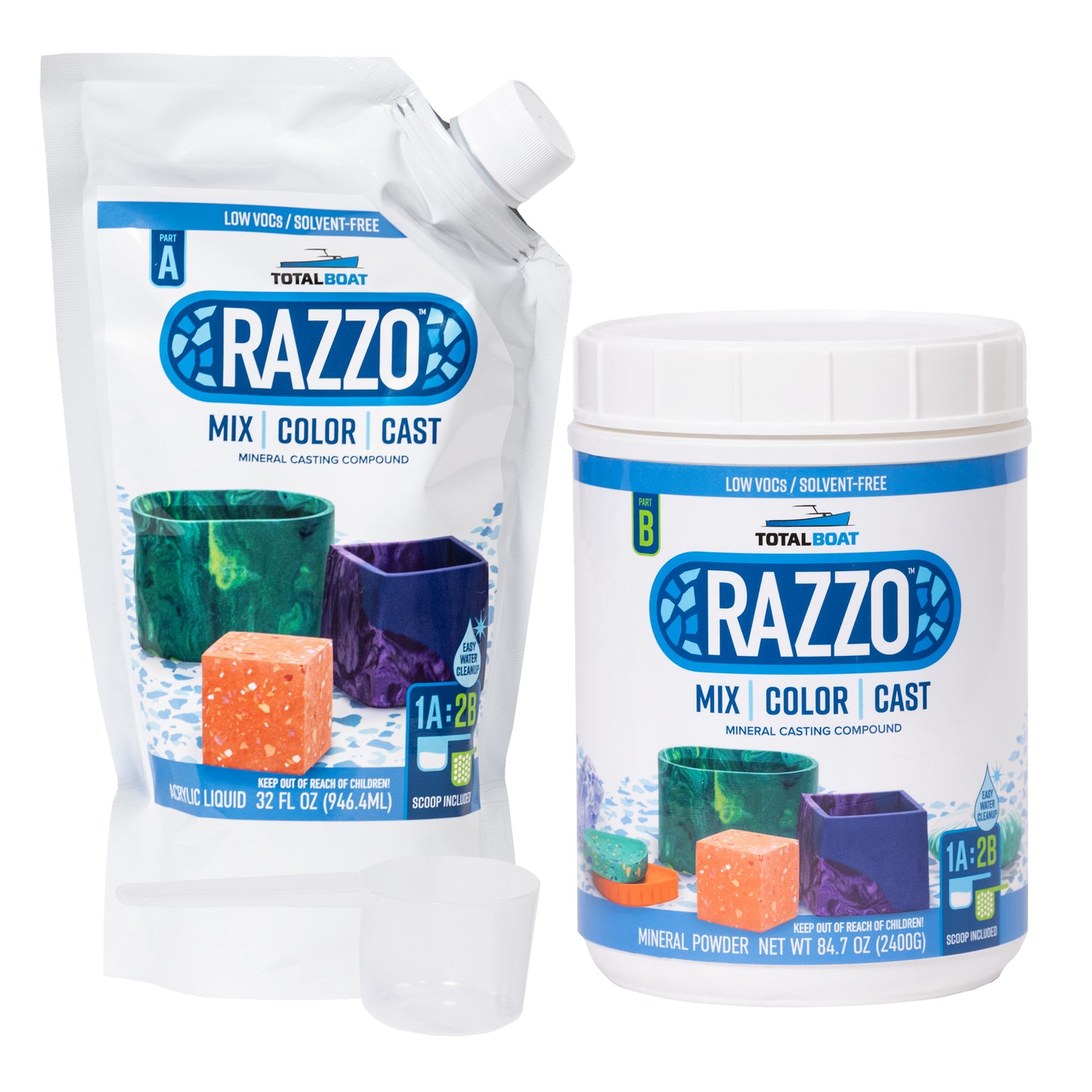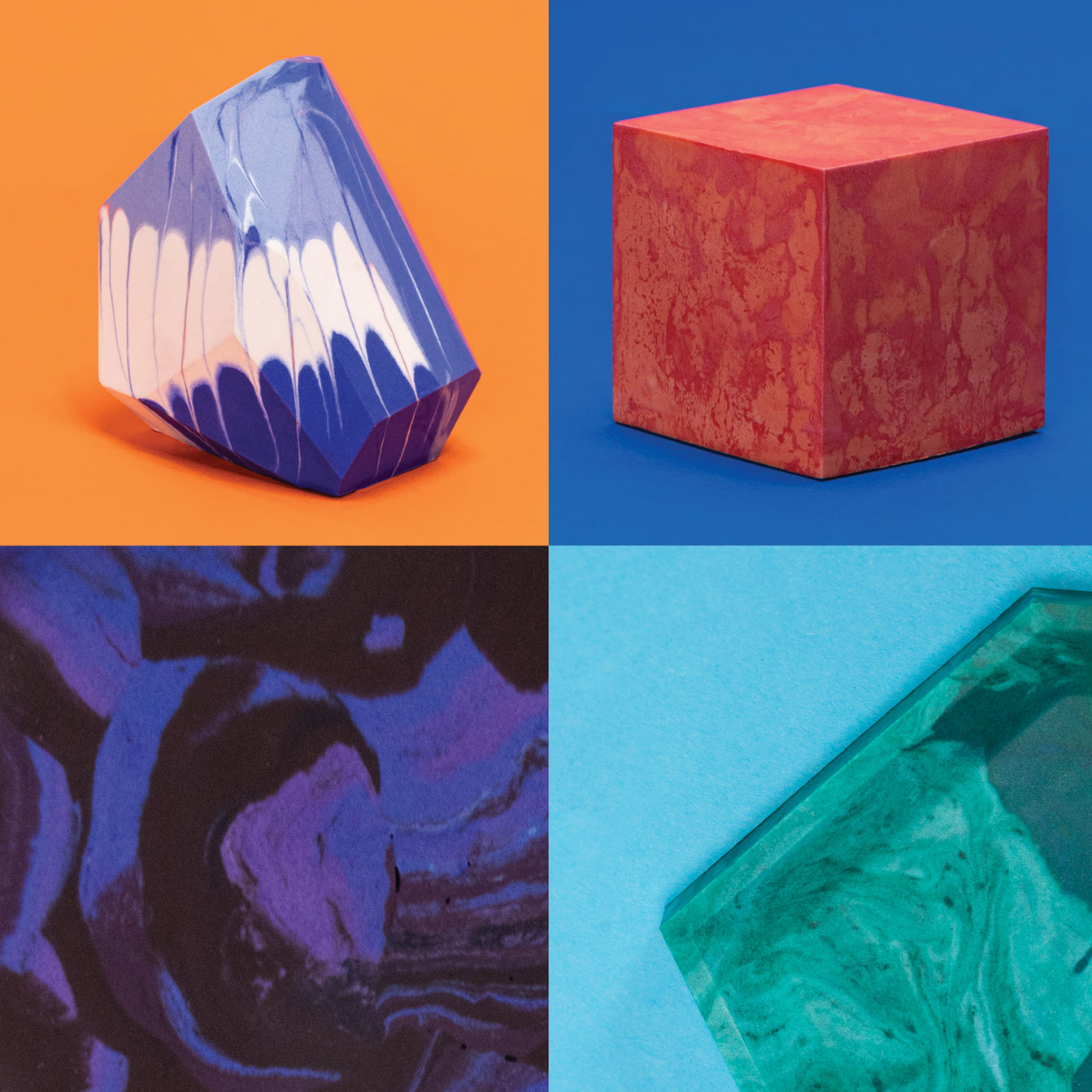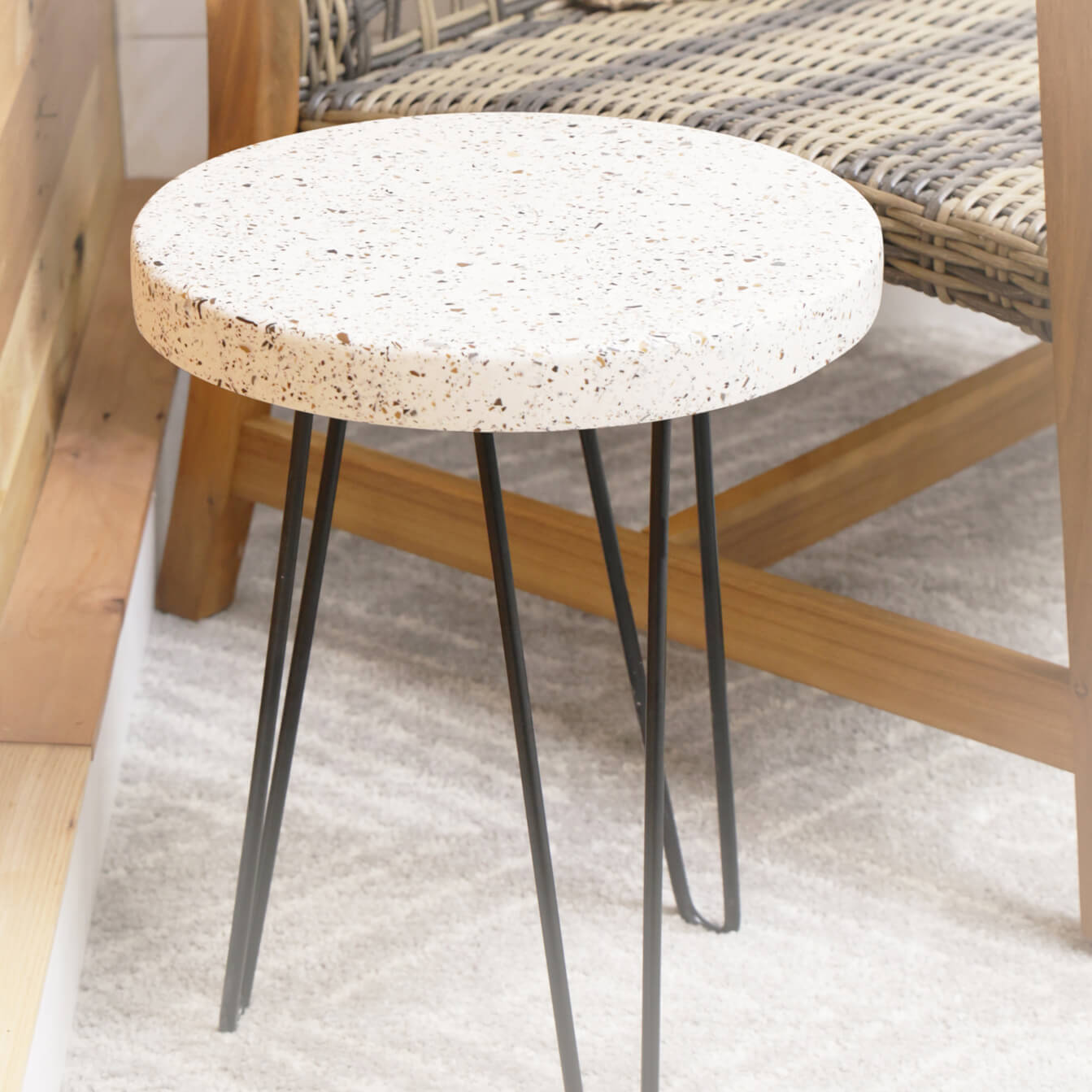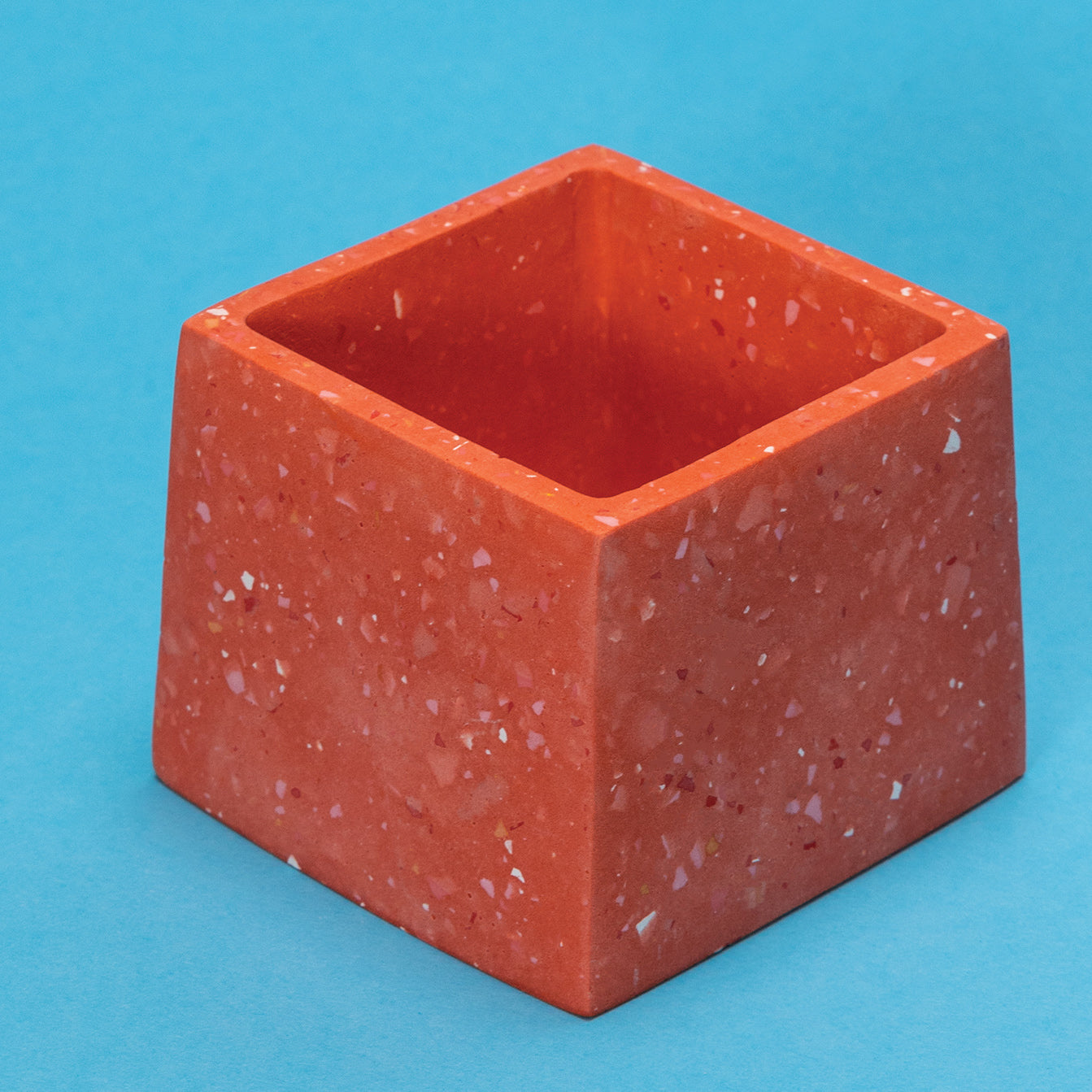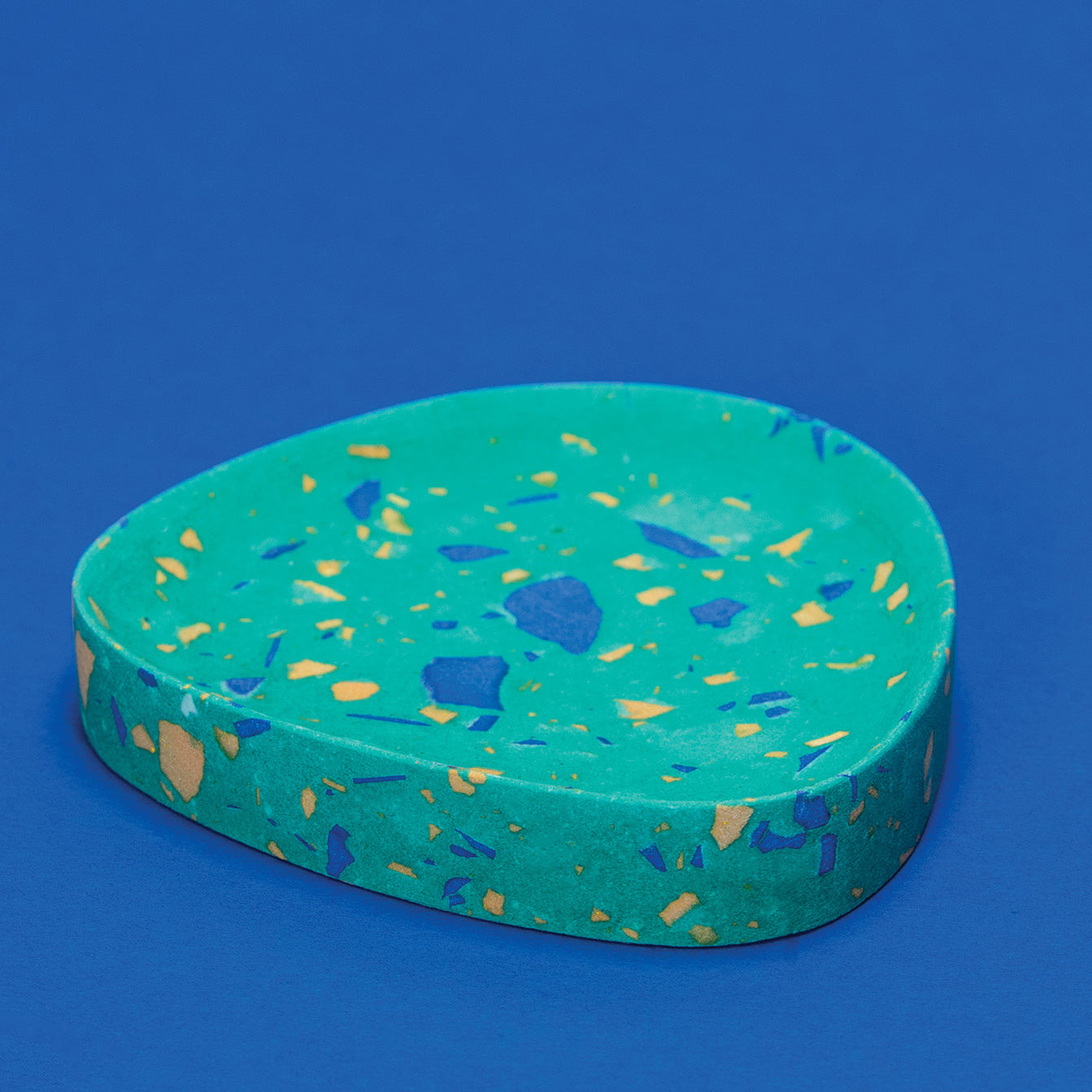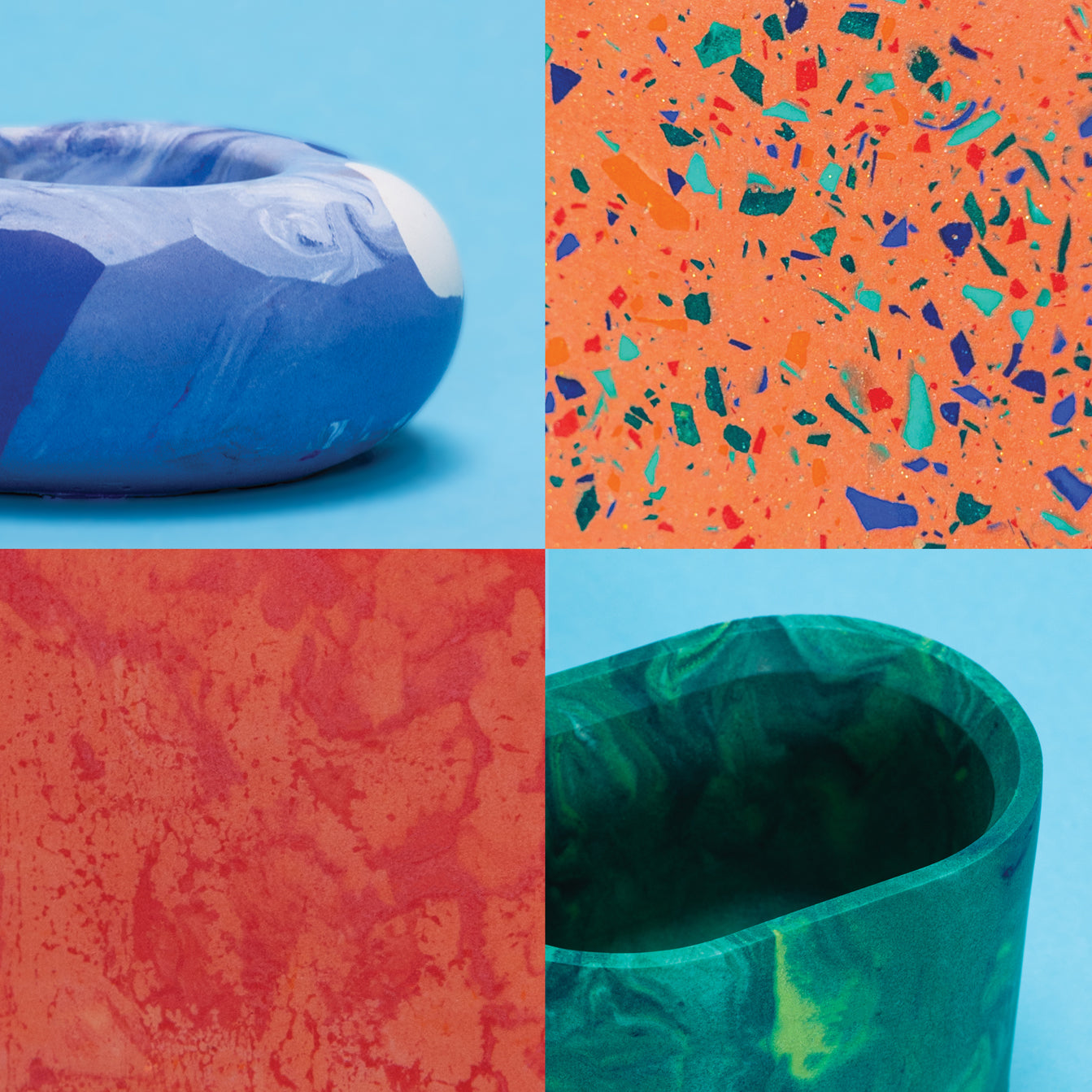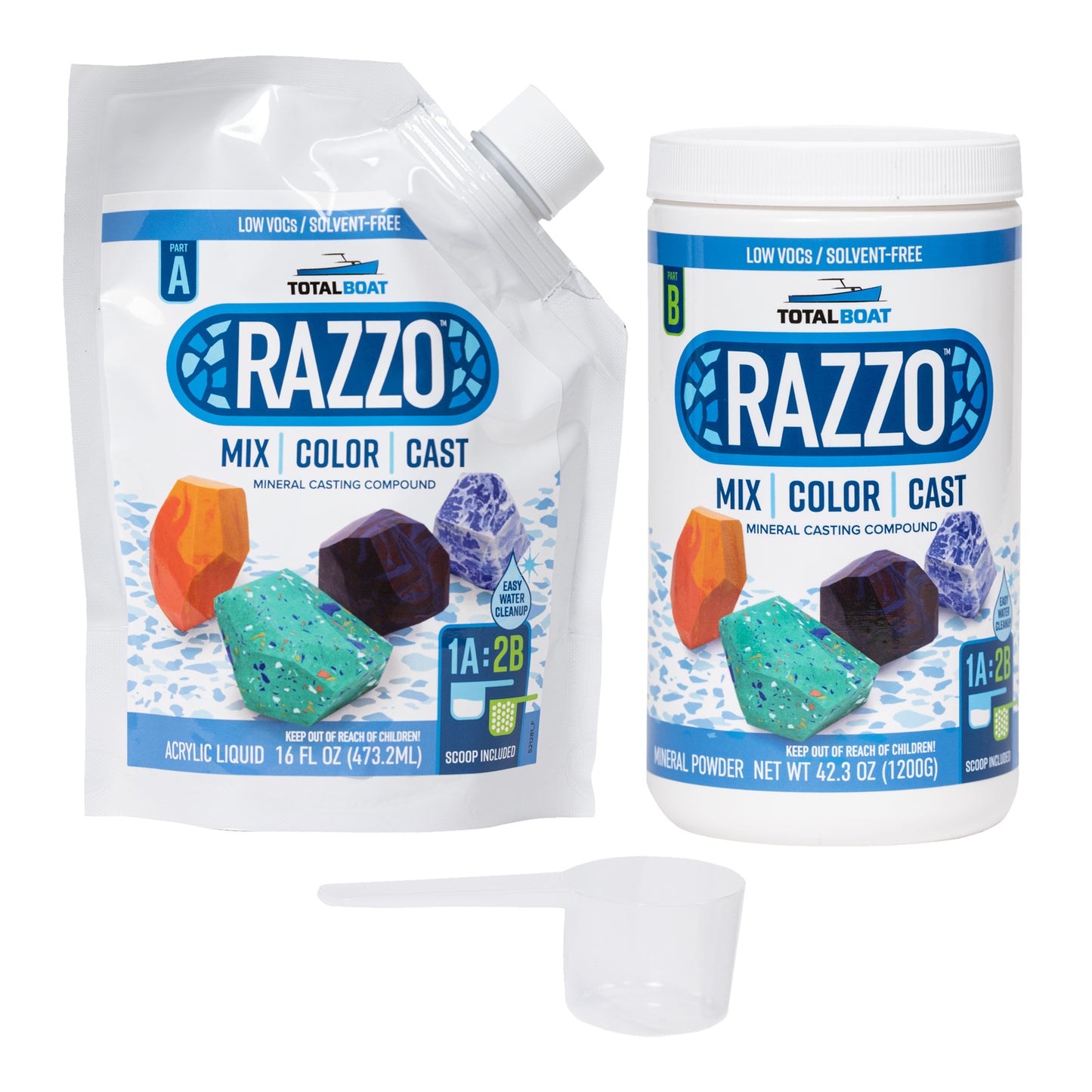 Description
TotalBoat Razzo is a safe, non-toxic, two-part mineral casting compound for creating elegant home decor and unique gifts for family and friends. Take your artistry to the next level!
Razzo is easy to use, with a simple 1A:2B mix ratio. Just combine the Razzo Acrylic Liquid (Part A) and Razzo Mineral Powder (Part B) and stir thoroughly. Blend in TotalBoat Razzo Pigments (sold separately) to add color, then pour into a clean, high-quality silicone mold. Enhance your creative designs using simple techniques to create a variety of eye-catching effects, including terrazzo, marbling, random patterns, and overlapping color designs.
Use Razzo to make one-of-a-kind coasters, tea light holders, napkin rings, jewelry, soap dishes, picture frames, dinner plate chargers and more. The hardest part is deciding what to make first!
Make Your Pieces Razzo-lutely Stunning With These Creative Techniques
Terrazzo - Resembles colorful confetti captured in stone.
Color Pull - Looks like multi-colored shapes pulled across the surface.
Dirty Pour - Appears as colors folded in on one another in random patterns.
Marble - Looks like swirly veins and patterns in colored marble.

Click the Data tab (see Additional Product Information) for links to full-color images and descriptive details for each of these Razzo design techniques, or watch the videos to see how easy it is to use Razzo!
Razzo Mineral Casting Compound Kits Details
Simple mix ratio by volume (1A:2B) is easy to measure using the plastic scoop included in the kit - no gram scale needed.
Razzo is a safe alternative to using epoxy - no VOCs, no smelly solvent odors, no sticky residue, and it's easy to clean up with water.
Easy to tint with TotalBoat Pigments (sold separately).
Can be used with the same high-quality silicone molds (sold separately) used for epoxy casting.

Has a longer working time than Jesmonite, and cures fully within the mold.

Cured Razzo can be sanded smooth easily.
Can be shipped year-round, unlike Jesmonite, and has a longer shelf life.
 Razzo Compound Kit Contents
Razzo Acrylic Liquid (Part A)
Razzo Mineral Powder (Part B)
1 Plastic Scoop
 Razzo Compound Kit Sizes
Small Kit - 8 fl. oz. Razzo Acrylic Liquid (Part A) and 21.2 oz. Razzo Mineral Powder (Part B)
Medium Kit - 16

 fl. oz. Razzo Acrylic Liquid (Part A) and 42.3 oz. Razzo Mineral Powder (Part B)

Large Kit - 32 fl. oz. Razzo Acrylic Liquid (Part A) and 84.7 oz. Razzo Mineral Powder (Part B)
FREQUENTLY BOUGHT TOGETHER
PRODUCT IN ACTION
MIXING RAZZO IS SUPER EASY!
PRODUCT IN ACTION
MIXING RAZZO IS SUPER EASY!
SPECIFICATIONS
TECHNICAL DATA
APPLICATION DATA
Application Temperature/RH: 50-100°F, relative humidity is 0-90%
Working Time: 30-60 minutes (for best results, stir mixed Razzo material in mixing cup often while working with it)
Demold Time: Approximately 1 to 12 hours, depending on thickness, mass, humidity and colorants added.
Full Cure Time: 5-10 days after demolding (thicker, larger castings will need longer than smaller ones, higher humidity will take longer)
Shelf Life: TotalBoat Razzo has a minimum shelf life of 1 year, if stored properly.
PHYSICAL DATA
Acrylic Liquid Color: White

Mineral Powder Color: Off White

Cured Color (Untinted): Off White

Mix Ratio by Volume: 1A:2B (1 part Acrylic Liquid (Part A) to 2 parts Mineral Powder (Part B))

Mix Ratio by Weight: 1A:2.2B (1 part Acrylic Liquid (Part A) to 2.2 parts Mineral Powder (Part B))
WATCH MORE VIDEOS
RAZZO DIRTY POUR TECHNIQUE

RAZZO TERRAZZO TECHNIQUE

RAZZO MARBLE TECHNIQUE

RAZZO TIPS FOR A SMOOTH SURFACE
WHAT WILL YOU MAKE?
HOME IS WHERE YOUR ART IS
Artistry. Dimension. Beauty. Individuality. The joy of not knowing exactly how it'll turn out, but anticipating it'll be great because you designed and created it. Every demolding is like opening a gift. Especially with the Terrazzo technique - which only shows its true nature after wet sanding, when the confetti-like chips are revealed.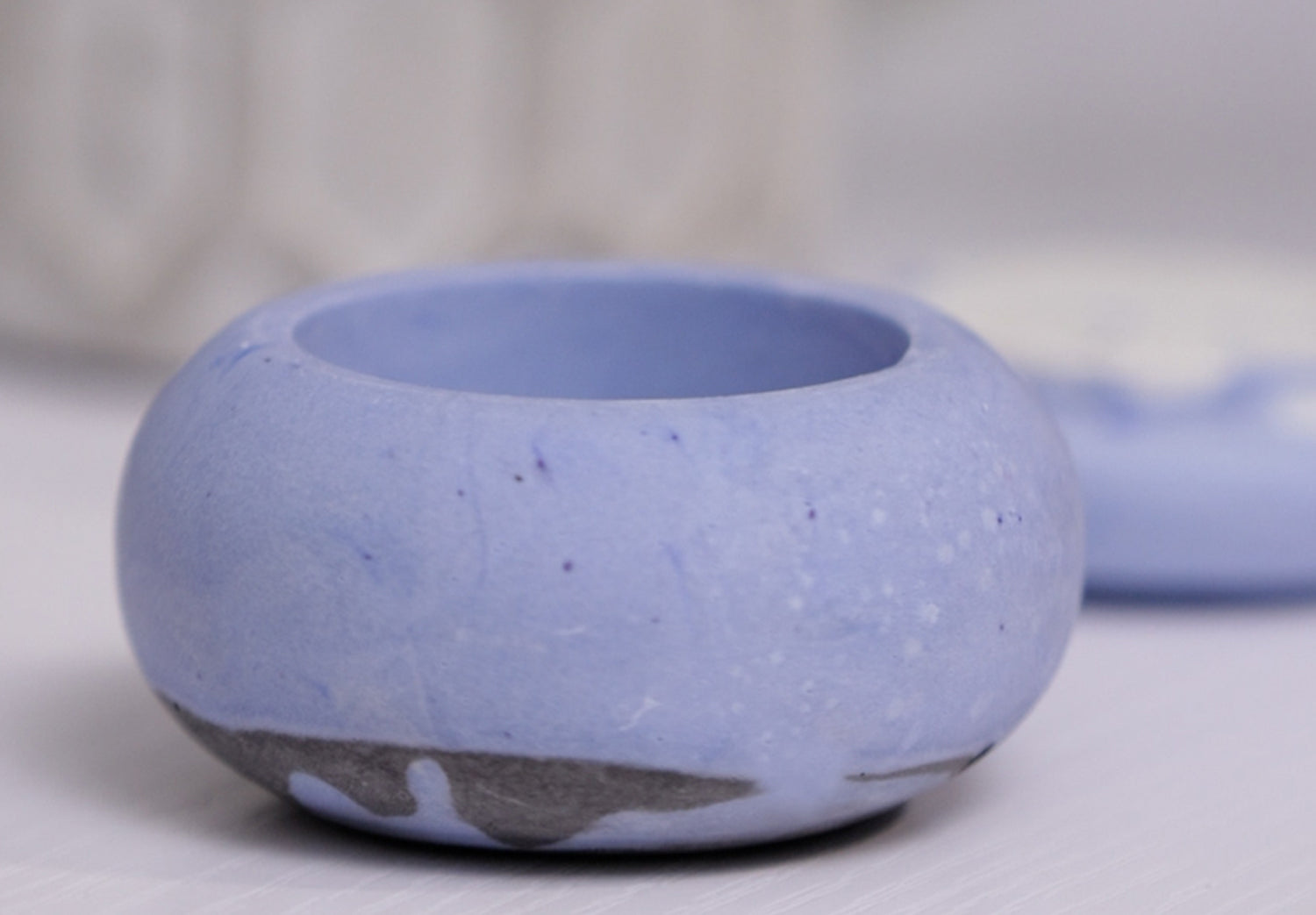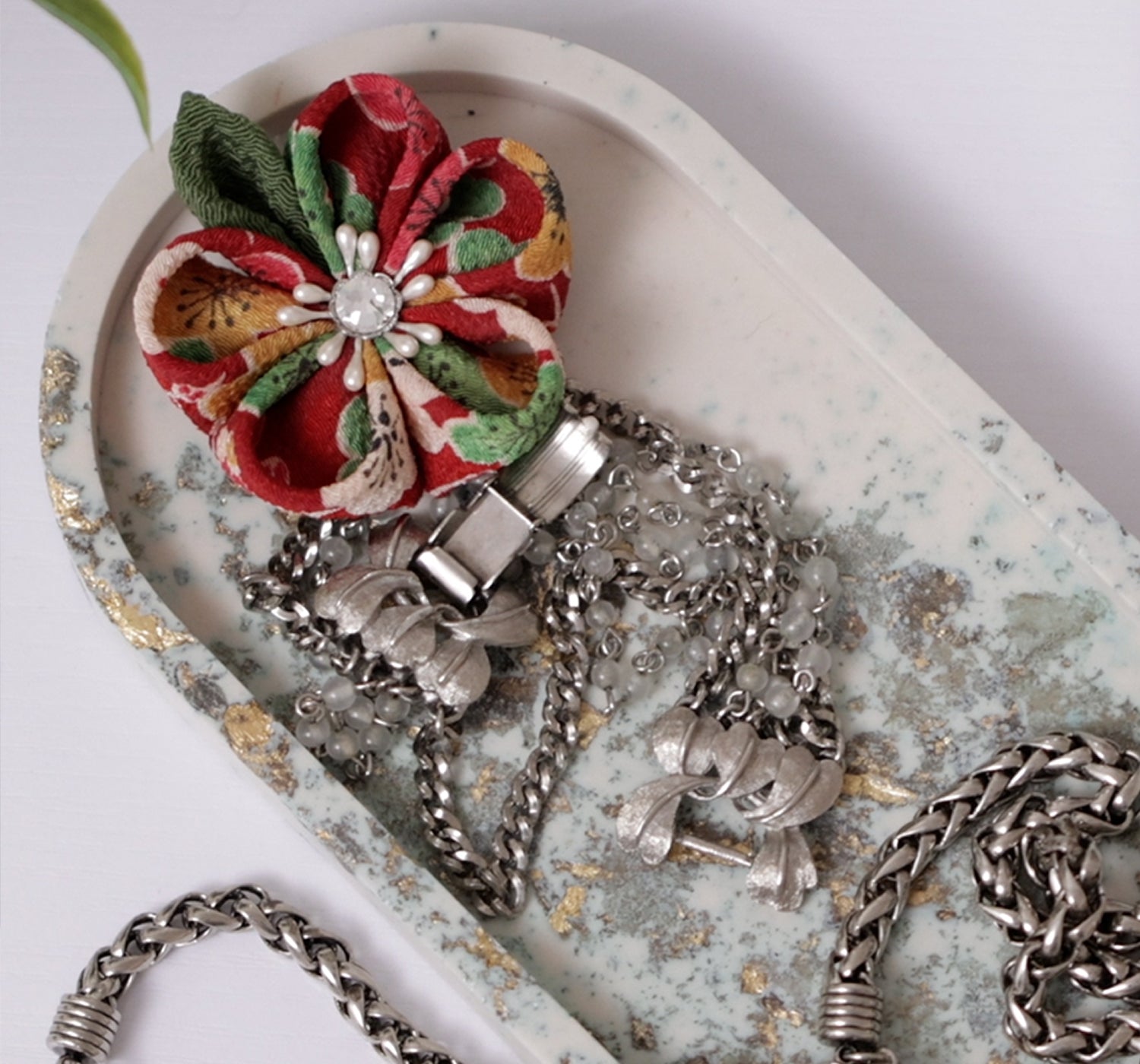 WHAT MOST PEOPLE ASK
FREQUENTLY ASKED QUESTIONS
Is Razzo the same as Jesmonite?

Razzo is a non-toxic mineral casting compound similar to Jesmonite, but with several advantages. Razzo is easier to measure, easier to mix, has a longer working time, and is more readily available than Jesmonite. Razzo can also be demolded at any time after curing, unlike Jesmonite, which should be demolded after two hours and left to cure completely (outside of the mold).

What can I make with TotalBoat Razzo?

Coasters, tea light holders, napkin rings, jewelry, soap dishes, picture frames, dinner plate chargers, trivets, fireplace surrounds, ashtrays and more.

How much mixed volume does Razzo yield?

Razzo yields a mixed volume equal to the amount of Mineral Powder (Part B) used, by volume. For example, when measuring 1A:2B by volume, if you combine 2 oz. of Acrylic Liquid (Part A) and 4 oz. of Mineral Powder (Part B), the mixed volume will be 4 oz.

How much Razzo do I need to fill my mold?

Here's an easy way to estimate how much Razzo you need: Fill the mold with water, pour the water into a cup and measure the amount. Discard the water and dry the mold. Measure half that amount of Acrylic Liquid (Part A) and pour it into your mixing cup, then measure that original amount of Mineral Powder (Part B) by volume and pour it into the mixing cup and stir to mix thoroughly. For example, if you need 2 oz. of water to fill your mold, you would need (by volume) 1 oz. of Acrylic Liquid (Part A) and 2 oz. of Mineral Powder (Part B).

What type of molds can I use with Razzo?

Dried Razzo pieces are easier to demold (remove) from flexible silicone molds. You can also use molds made of GRP (glass-reinforced plastic), glass, wood, plaster, and metal.

Do I need to use a mold release agent on my mold before filling it with Razzo?

High-quality silicone molds do not need a release agent. However, you should use a mold release agent on other types of molds.

Do I have to use the Razzo scoop to measure the liquid (part a) and powder (part b) components?

No. You may use any clean plastic cup to measure the 1A:2B mix ratio by volume.

How do I get rid of bubbles in my Razzo casting?

Immediately after pouring, pinch the edges of the mold to release trapped air pockets. Use a toothpick to release air bubbles that are close to the surface. You can also tap the sides of your mold to release air bubbles, or lift the mold and drop it gently onto a flat surface.

When can I remove my Razzo piece from the mold?

Demold after at least one hour, when your piece is firm and cool to the touch. It may still feel a little moist, but that's not an issue. Set it aside and allow it to cure completely.

How much Razzo Pigment Powder should I use?

The maximum amount of Razzo Pigment Powders that can be added is 5-10%. Emerald Green is the most concentrated color and should be added slowly, while White, Black, Orange, and Yellow may require more powder to achieve the same concentration. The remaining Razzo Pigment colors are in the middle concentration range.

Do I have to use Razzo Pigments to tint TotalBoat Razzo?

Razzo Pigment Powders are formulated to work best with Razzo. However, if you want to try other brands and forms of Jesmonite pigments, we recommend you perform a small test first, before using them on your actual project. Do not use pigment dispersions, alcohol ink pigments, or mica powders to tint Razzo. Mica powder will make the mixed Razzo material too dry, and many pigments with fillers contain an elastomer that will not allow Razzo to be broken into chips.

Does the amount of pigment added affect the cure time of Razzo?

Yes. More pigment will extend the cure time.

Is cured Razzo waterproof?

No. Cured Razzo is porous and should not be exposed to water/moisture for extended periods.

What can I use to seal Razzo?

We currently recommend using TotalBoat Halcyon Satin Varnish to seal Razzo and make it waterproof for use in soap dishes and other items that will be exposed to water/moisture for prolonged periods.

Is Razzo food safe, once cured?

No, Razzo is not safe for food contact. It's ideal for use as a trivet or a dinner plate charger (the decorative liner that goes under the dinner plate), but don't use it as a cheese board or charcuterie board.

What is the mix ratio by weight for Razzo?

1A:2.2B (1 part Acrylic Liquid (Part A) to 2.2 parts Mineral Powder (Part B)).

Can I cast Razzo with epoxy?

Yes, but you must make the Razzo piece first, and allow it to cure completely before adding epoxy to the mold. Do not add epoxy first, then Razzo.

Can I cut or drill Razzo, once it cures?

Yes, you can drill it or cut it with a saw (e.g., table saw, router, band saw)