SET OF 3 MULTI-USE PLASTIC SPREADERS
NOTCHED, STRAIGHT & CURVED EDGES
DURABLE, FLEXIBLE, REUSABLE
Plastic spreaders are thin and flexible to allow easy and even spreading of resins, thickened adhesives, and TotalBoat Razzo casting compound. Set includes three multi-use spreaders – notched, flat and curved – for a variety of boatbuilding, woodworking and creative applications.
Sale price
$3.99
Regular price
Unit price
per
Free Shipping On All Orders
SET OF 3 MULTI-USE PLASTIC SPREADERS
NOTCHED, STRAIGHT & CURVED EDGES
DURABLE, FLEXIBLE, REUSABLE
View full details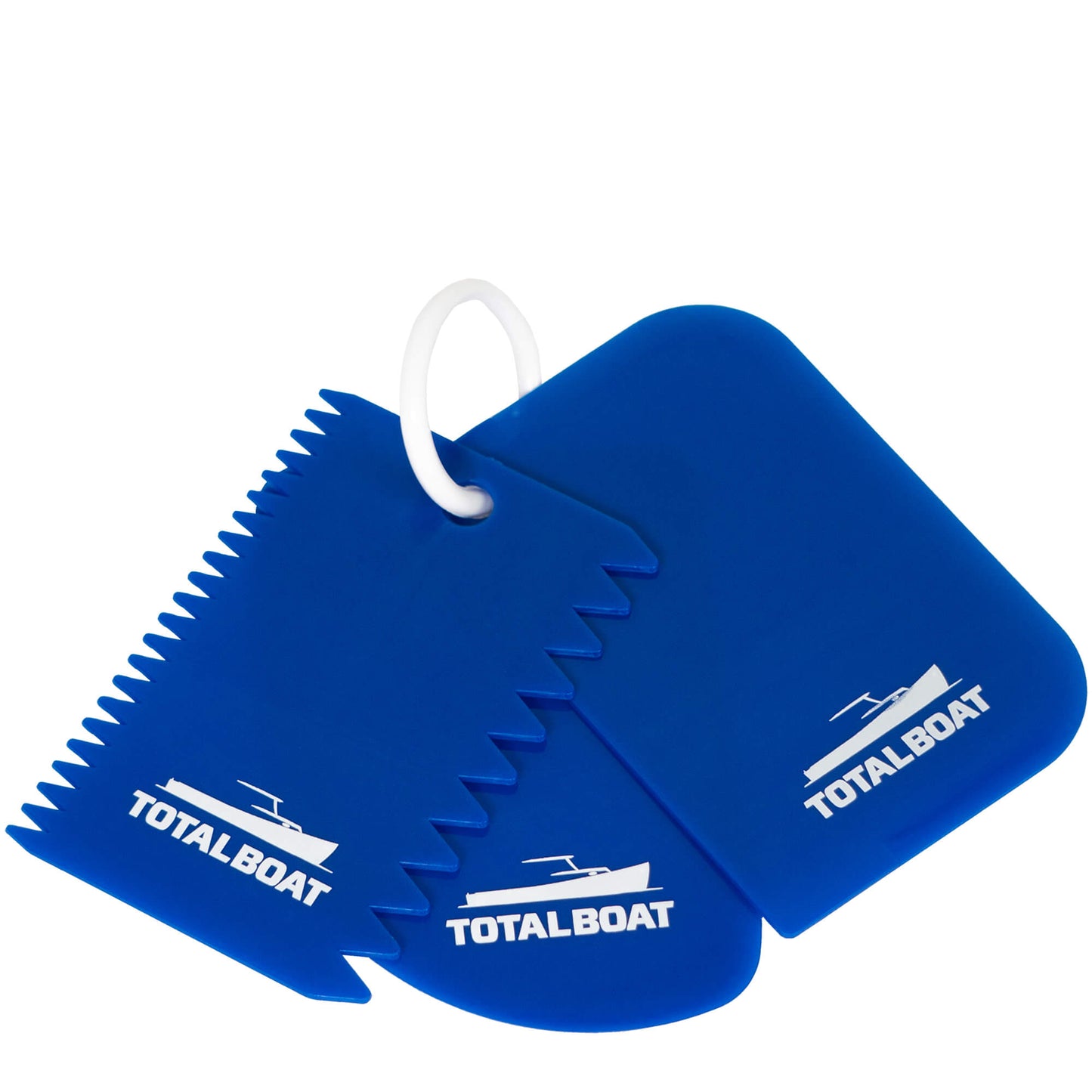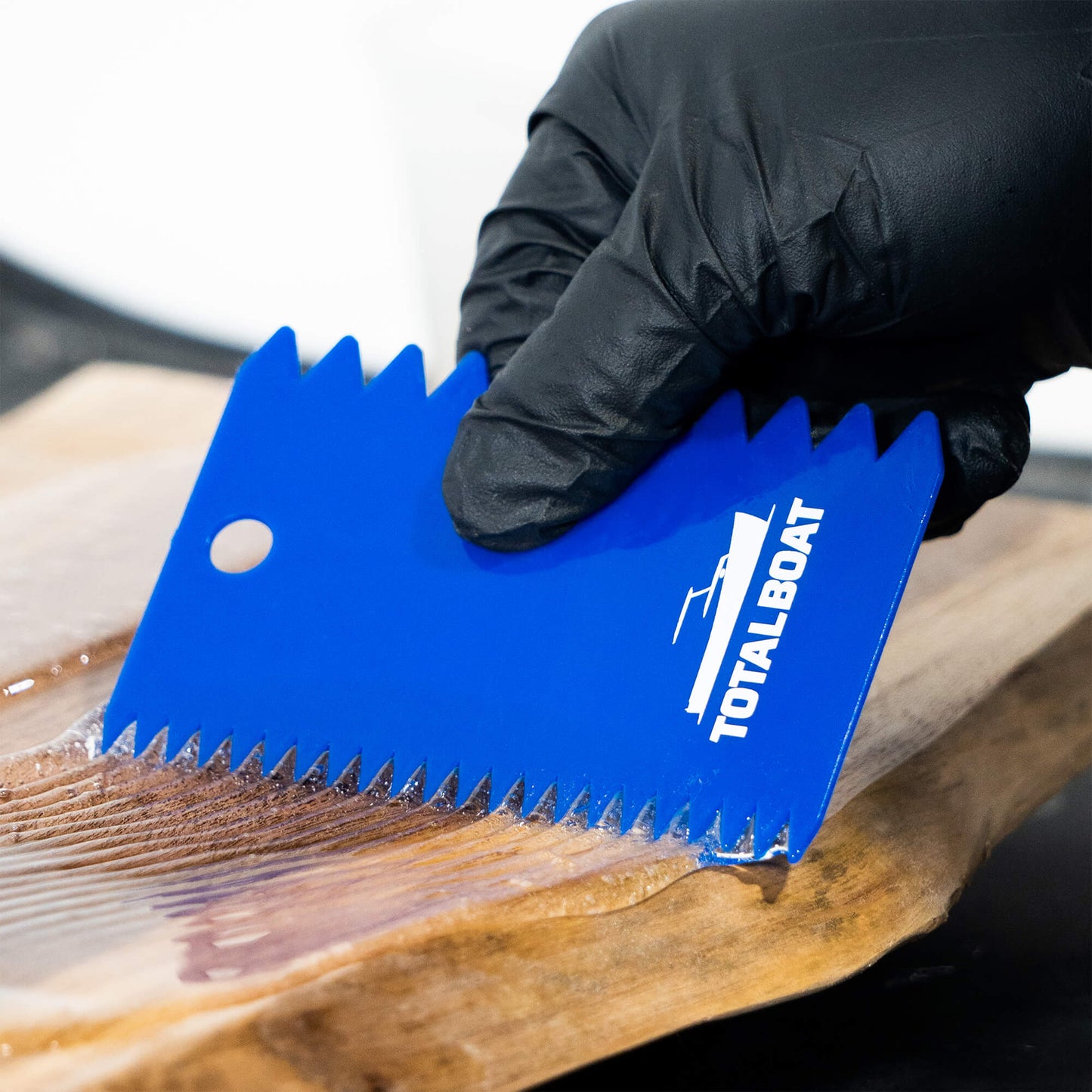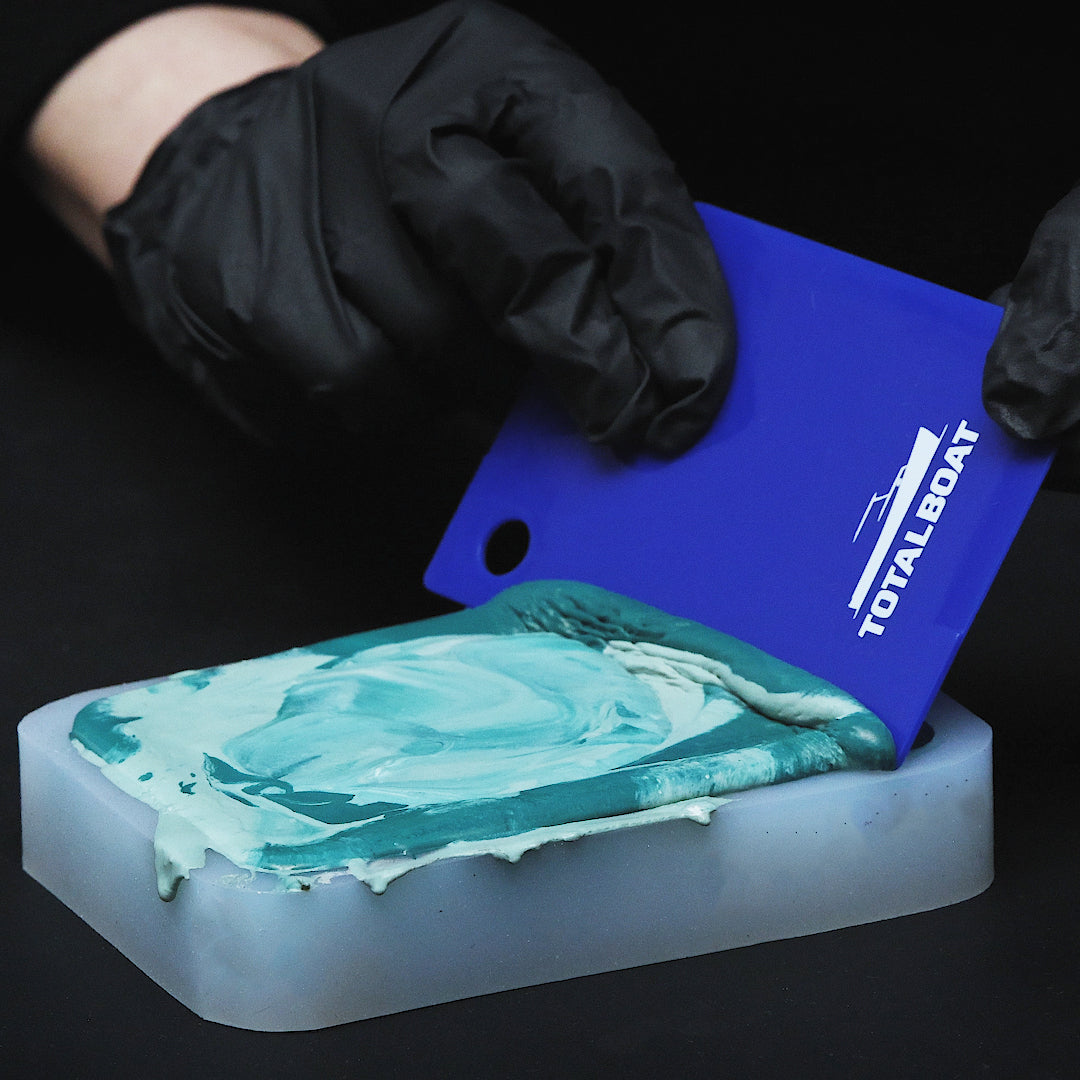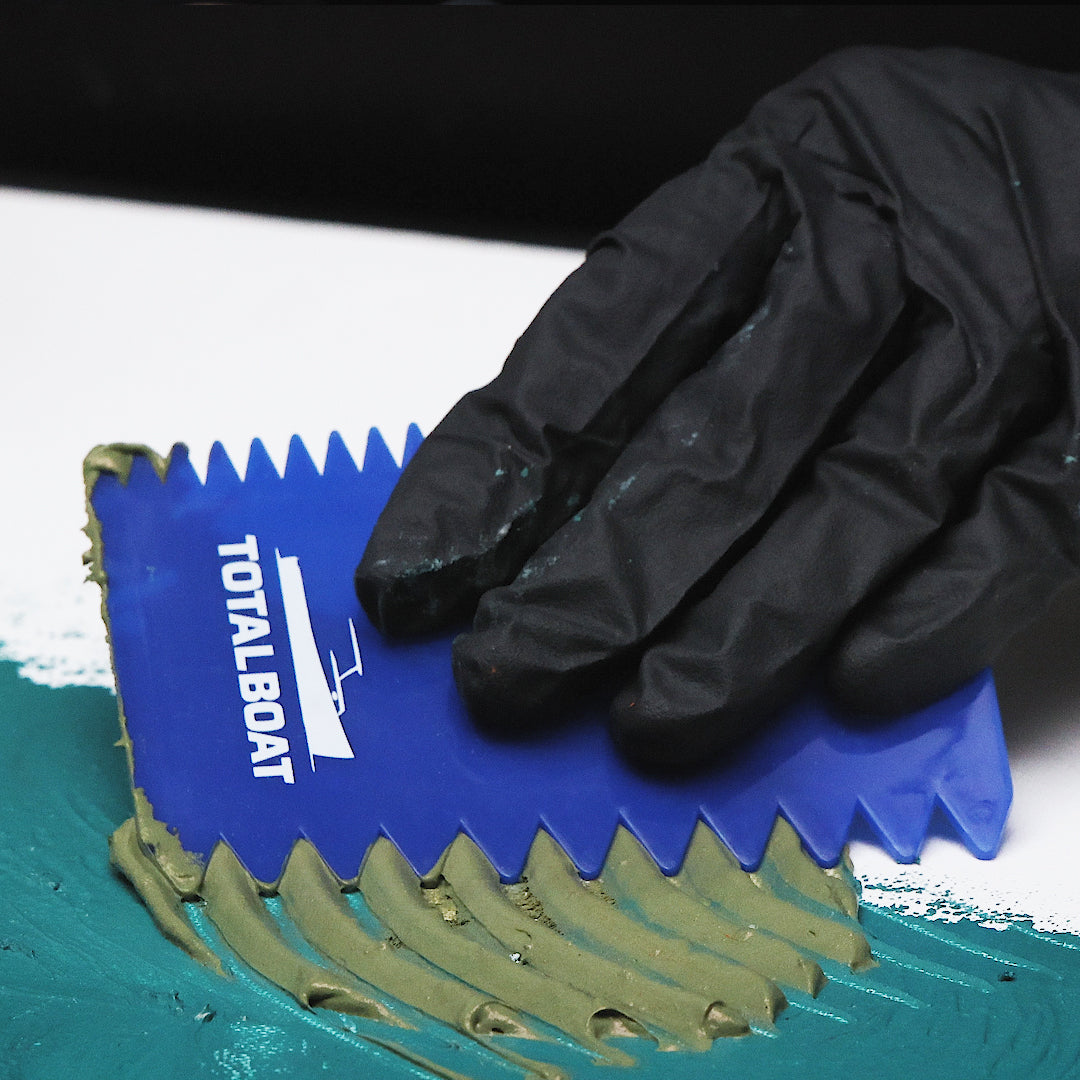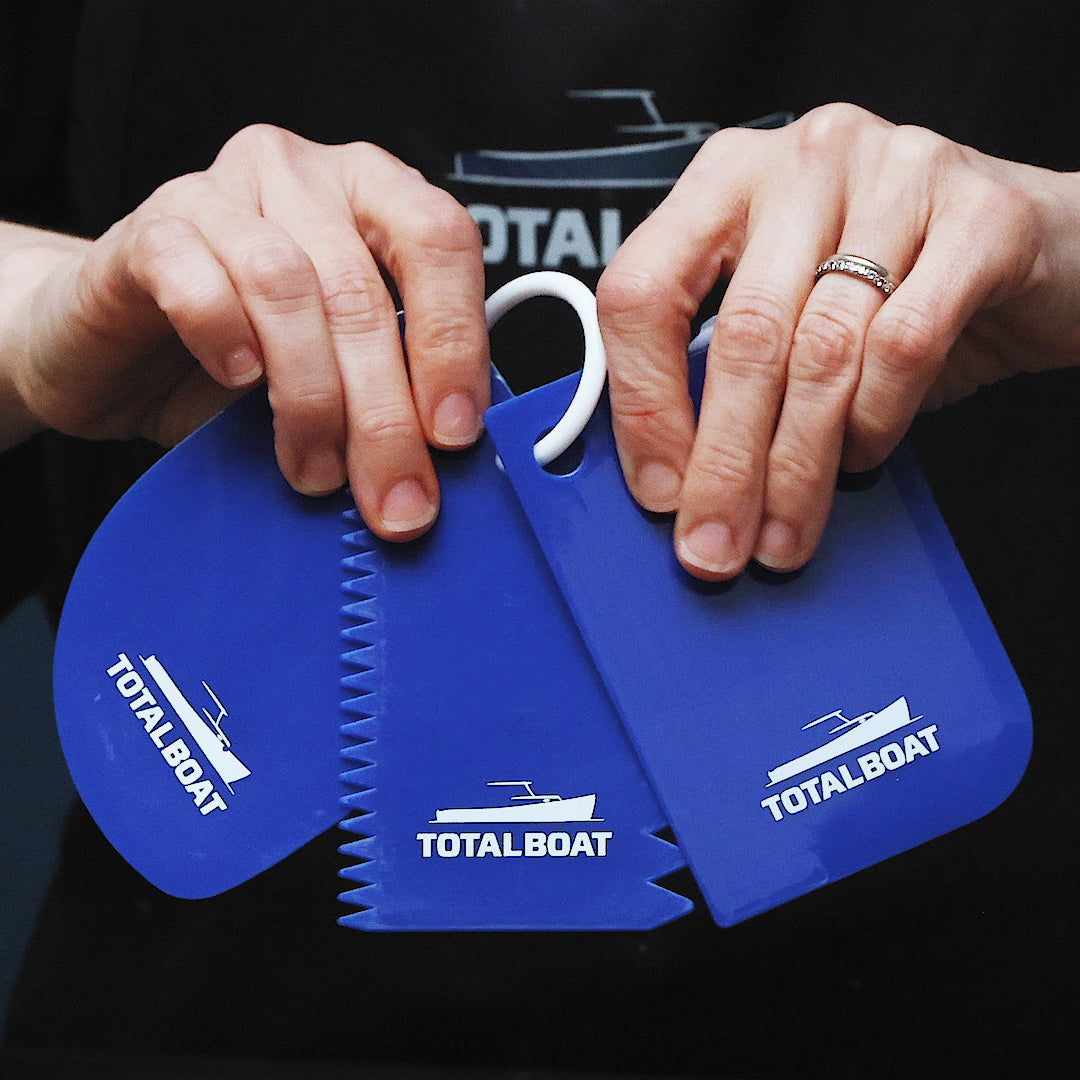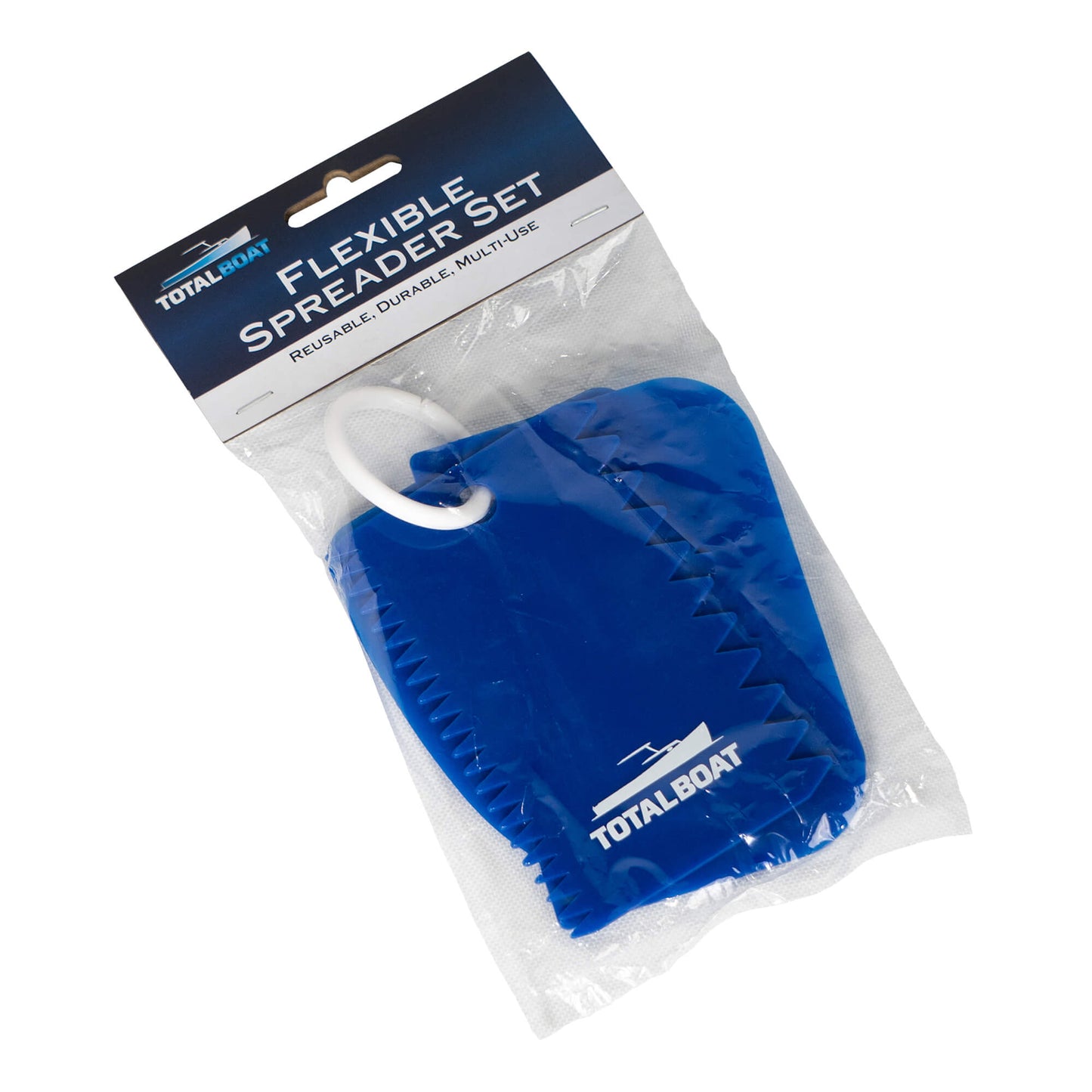 Description
Reusable TotalBoat Spreaders are indispensable for smoothing and spreading mixed epoxy, polyester resins, gelcoat, putty, thickened adhesives, fairing compounds, spackling paste, caulk, filler, and TotalBoat Razzo mineral casting compound.
These durable plastic spreaders are flexible to conform to curved surfaces. They also bend easily to remove dried glue or epoxy, so you can reuse them for a variety of bonding, laminating, molding, fairing, filling, filleting, flow coating, and repair applications.
FLEXIBLE SPREADER SET INCLUDES 3 MULTI-USE DESIGNS
Notched (4-1/8" x 2-3/4"; 3/8" and 1/4" gauges) - For applying thickened epoxy evenly over large areas.
Curved (4-1/2" x 3-1/4") - For filleting and fairing curves.
Straight (4-1/2" x 3") - For forcing epoxy into reinforcement fabric while glassing, filling, fairing, laminating, and leveling Razzo after filling molds. Makes an ideal squeegee for removing excess resin and trapped air bubbles from fiberglass and carbon fiber layups.
FREQUENTLY BOUGHT TOGETHER