Fast-acting finish remover quickly strips multiple layers of paints, stains, varnishes, and lacquers in a single application. Unique gel formula doesn't drip or sag on vertical surfaces. Contains no methylene chloride, so no neutralizing wash is required. Safer formula contains no NMP!
Sale price
$84.99
Regular price
Unit price
per
Free Shipping On All Orders
View full details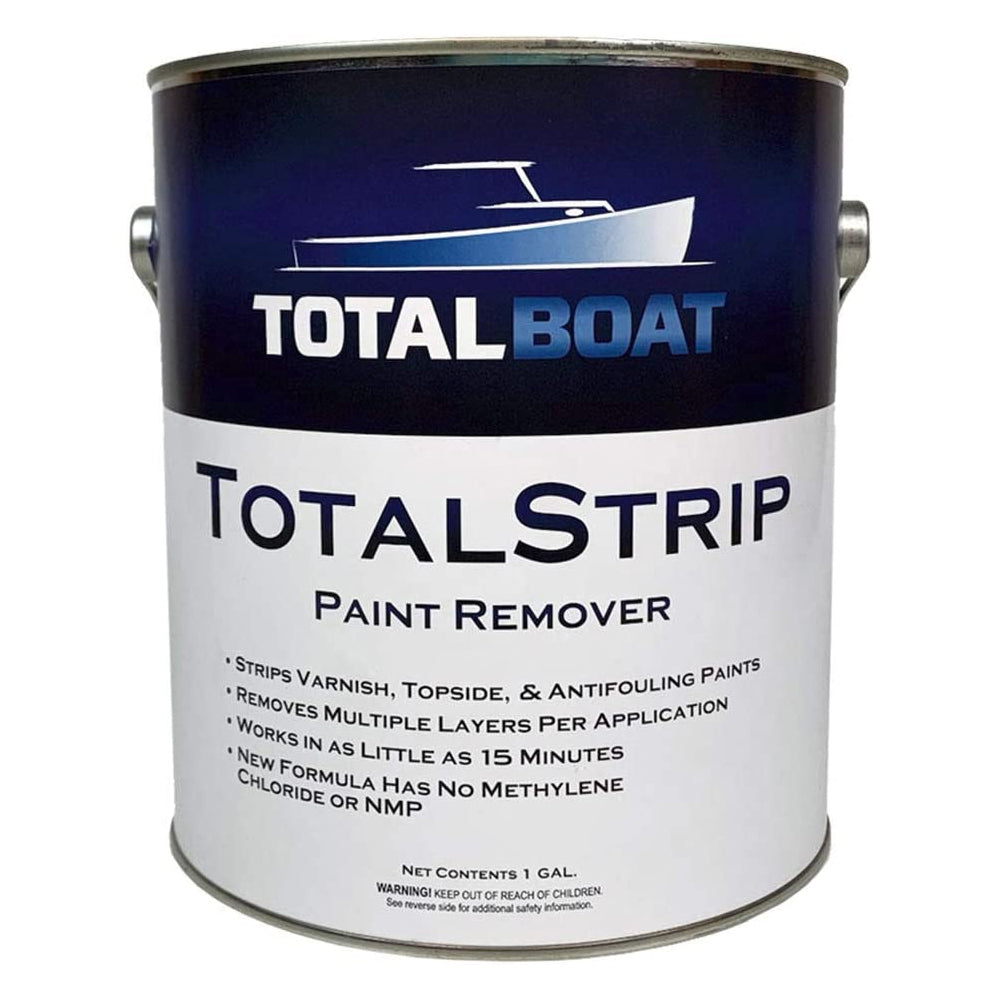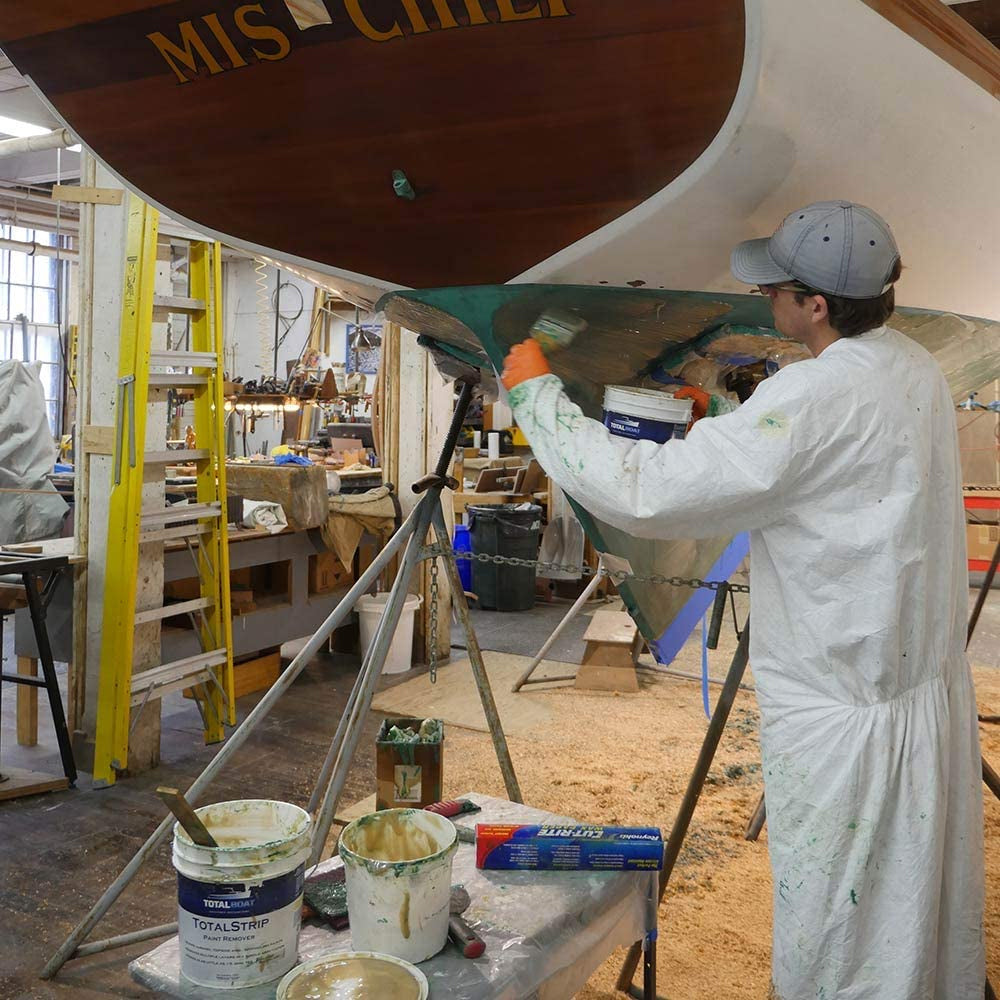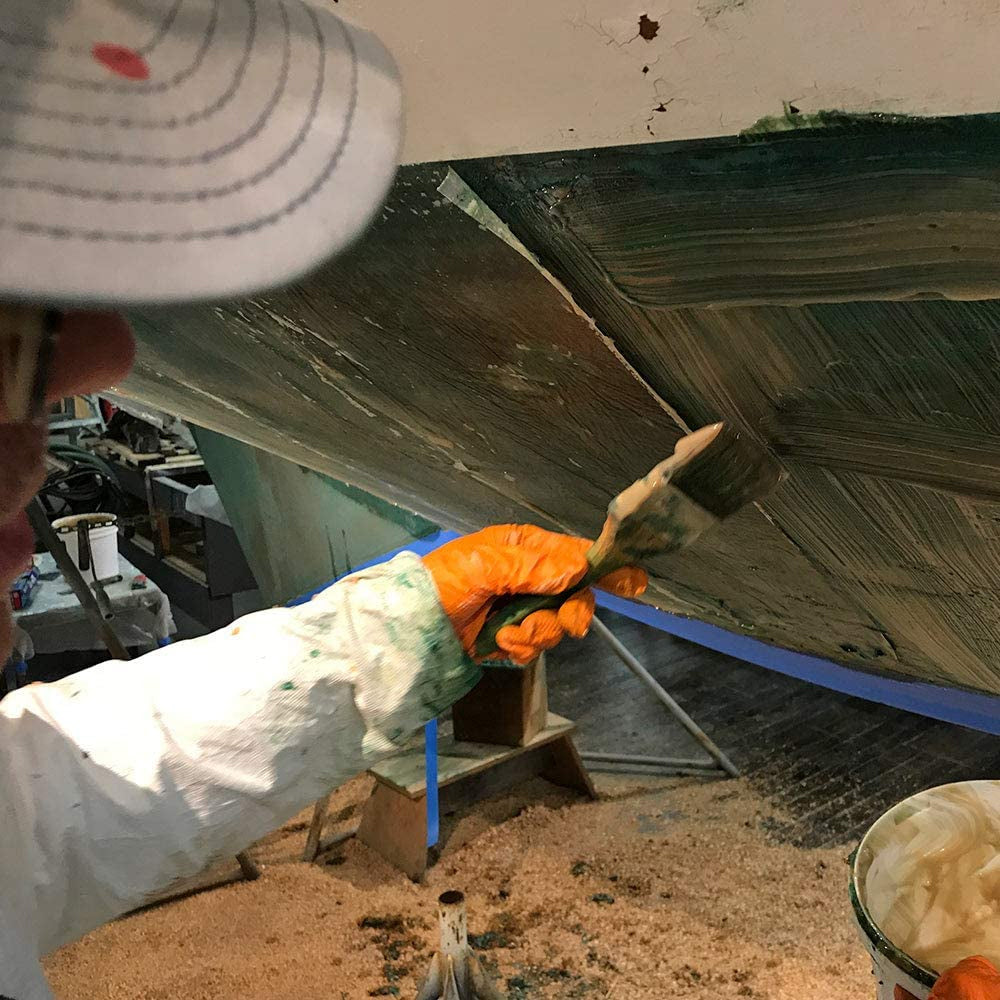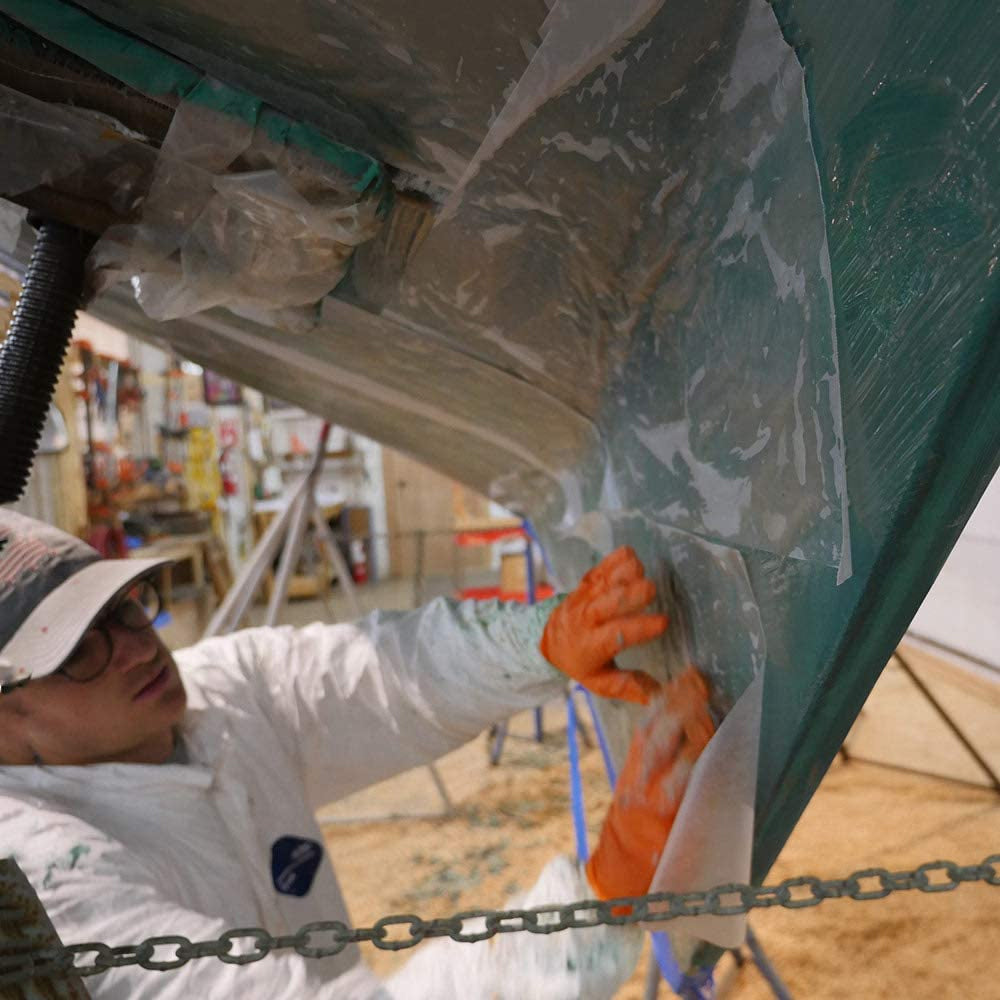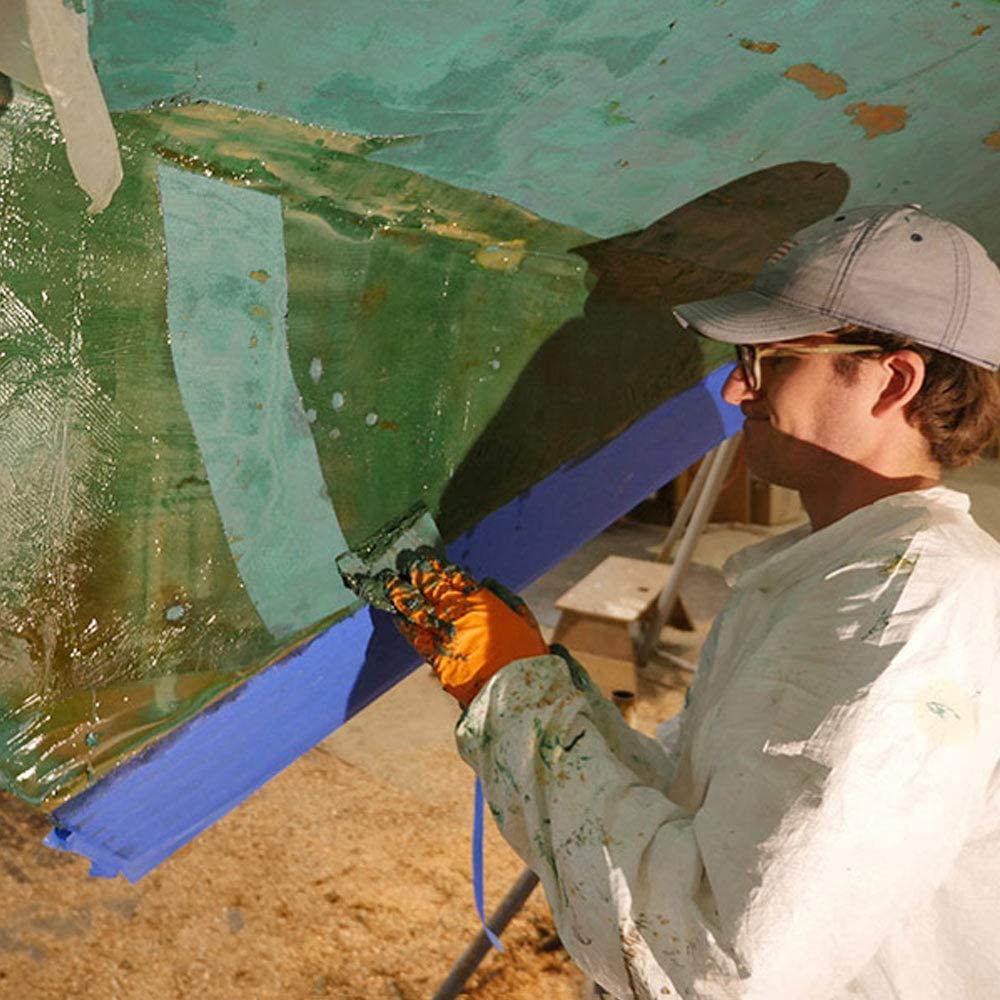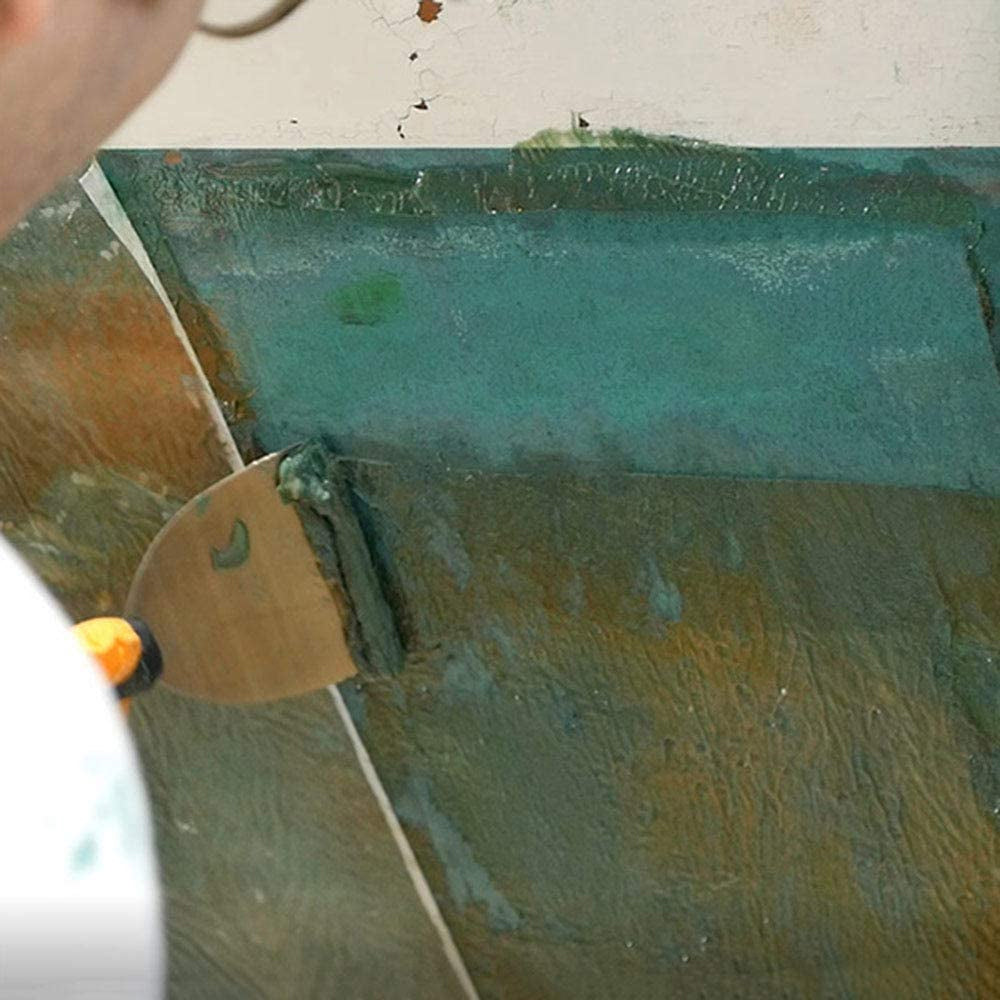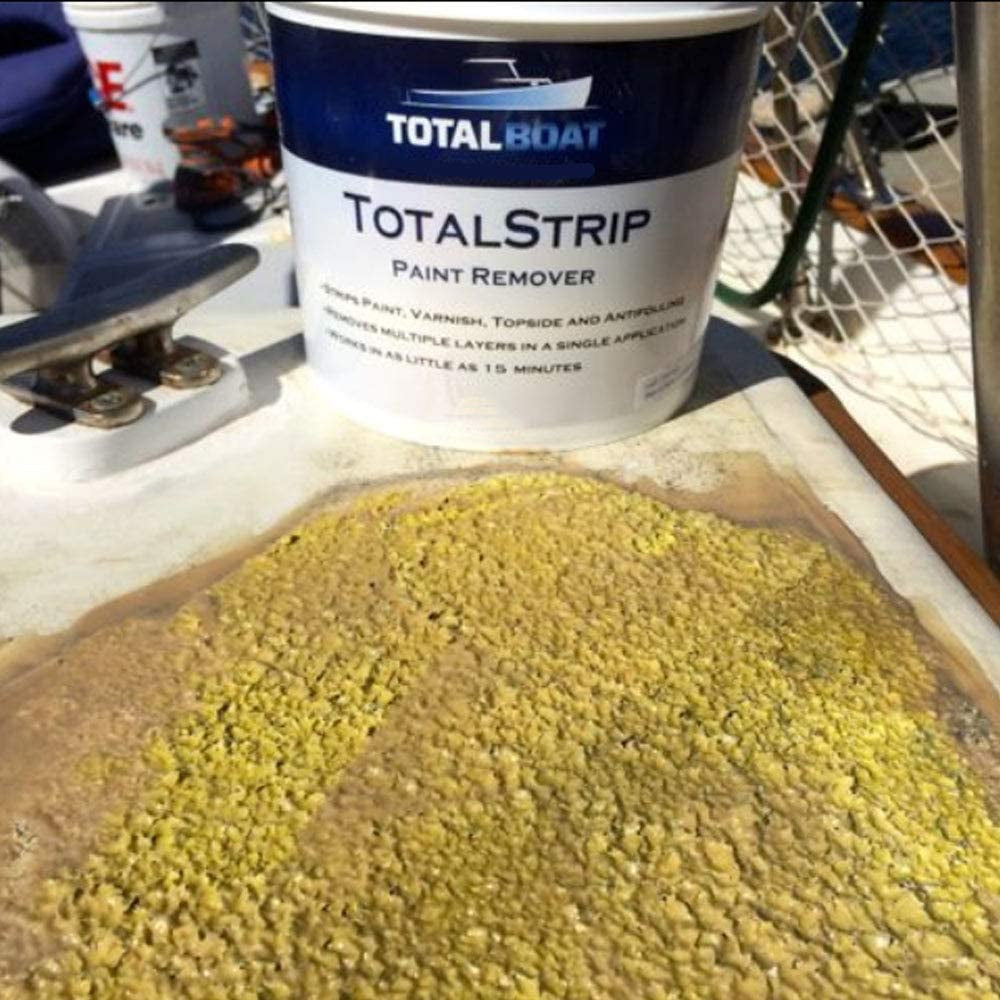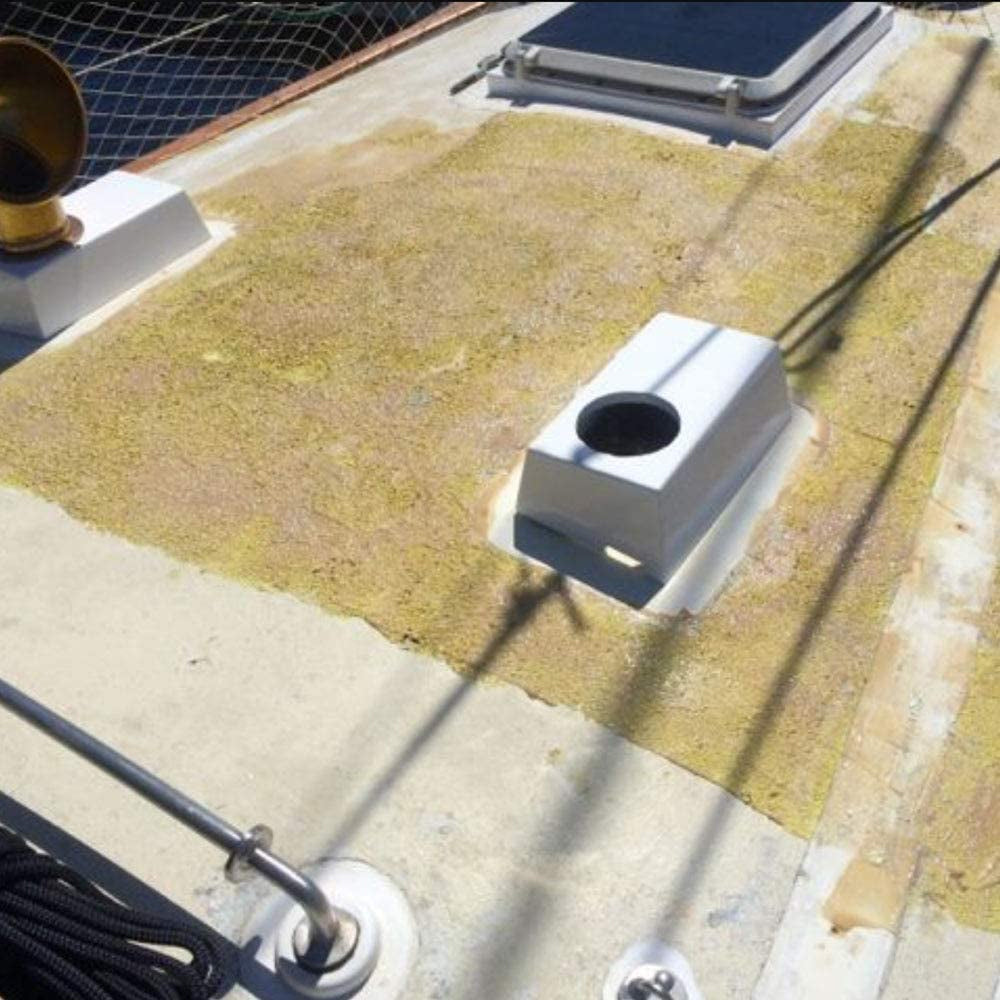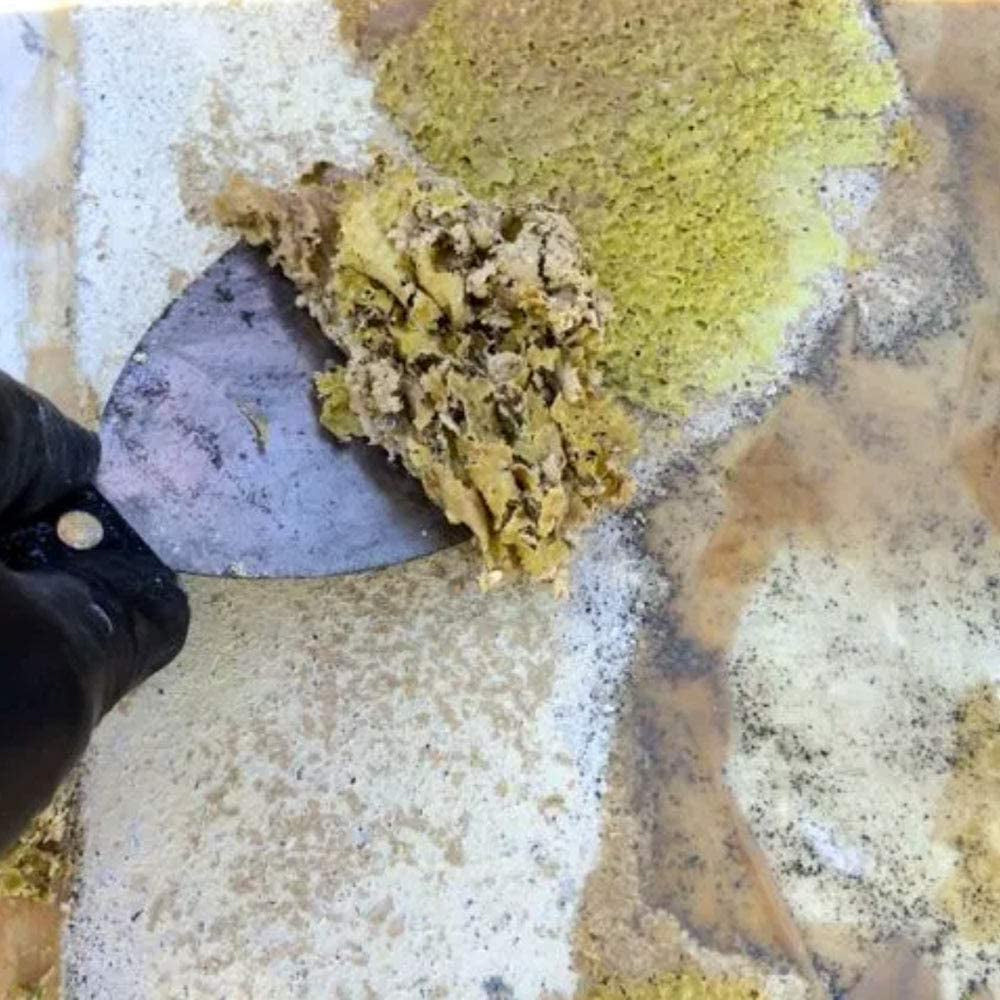 Description
TotalStrip is an industrial-strength marine paint and varnish remover that can strip up to 10 layers of paint in 24 hours. Use TotalStrip to remove paint (including tough boat bottom paints), varnish, lacquers, and stains quickly and easily. Its unique gel formula won't drip off or sag on vertical surfaces.
TotalStrip is safe for use on most surfaces, including wood, stone, and metal. Apply anywhere from 1/4″ to 1/2″ thick. The more layers you're removing, the longer it should be left on the surface. To help the stripper work more effectively on multiple layers, apply wax paper or plastic wrap over the stripper and let it sit overnight.
TotalStrip Finish Remover Details
Powerful varnish and paint stripper can be applied thicker to remove more layers at a time than other chemical strippers.
Fast-acting formula strips multiple layers of marine bottom and topside paints and varnishes quickly and effectively.
Easy to apply to metal, wood, stone, and gelcoat/fiberglass.
Begins working in as little as 15 minutes.
Removes 10 layers of paint in 24 hours.
Fills detailed or intricate areas where paint can be difficult to remove.
Low-odor, biodegradable alternative to toxic chemical paint strippers.
No harsh fumes make TotalStrip great for indoor or shop use.
Does not contain methylene chloride, caustics, or NMP.
No acid wash neutralization is necessary after application.
Easy cleanup with water to remove residue.
SPECIFICATIONS
TECHNICAL DATA
APPLICATION DATA
Substrates: Wood, fibgerglass, stone, metal
Application Method: Brush, Putty Knife, or Roller
Application Temperature/RH: 60-80ºF, relative humidity 0-90%
Application Thickness: Up to 1/2"
Number of Coats: 1
PHYSICAL DATA
Color: Beige

VOC Content: 990 g/L

Coverage: Depends on application thickness, but can be up to 50-75 square feet per gallon
Watch More Videos
Refinishing A Grand Banks Cabin Sole with Lust Varnish
ADDITIONAL PRODUCT INFORMATION
WHAT MOST PEOPLE ASK
FREQUENTLY ASKED QUESTIONS
Will TotalStrip remove several layers of paint in one application?

Yes. It will remove multiple coats of 1 part paint or varnish from all kinds of surfaces. Do not let it dry on the surface. Let it work, then remove softened paint with a putty knife.

What substrates or materials can this paint remover safely be used on?

TotalStrip may be used to remove finishes on wood, stone, metal, and fiberglass.

Will TotalStrip remove 2-part polyurethane finishes like Awlgrip or Interlux perfection?

No, 2 part urethane finishes are much harder, and may need to be removed by sanding.

Will Totalstrip Paint and Varnish Remover damage caulking, sealants, or gaskets?

We recommend that you carefully mask off any surfaces you want to protect. This powerful finish remover may damage caulking or sealants.

Will paint removers damage epoxy-based barrier coats underneath bottom paint?

No, unless it is left on the surface for an extended period of time

Will TotalStrip remove cured epoxy?

No, unless it is left on the surface for an extended period, in which case it may begin to break down epoxy.

Can you use it on a painted aluminum boat?

Yes, Totalstrip will remove finishes without damage to aluminum surfaces

Do you need to wash the surface with a ph-neutralizer after application?

No, simply rinse with a hose.

How should I apply TotalStrip Paint and Varnish Remover?

We recommend applying TotalStrip between 1/4 to 1/2 inch thick with a brush, putty knife, or roller. Allow paint stripper to work through the layers of paint and remove remaining residue using a brush or stripping pad with water.

How many coats or applications should I apply?

We recommend applying one coat and letting it sit. Do not let TotalStrip dry on the surface. Cover with saran wrap or similar.

How much coverage can I expect per gallon?

Coverage depends on application thickness, but it can be up to 50-75 sq ft per gallon at ¼ to 1/2 " thick.

What temperature range can TotalStrip be used in?

We recommend applying in 60-80º F temperatures.
WARNING
: This product can expose you to chemicals including N,N-dimethylformamide, which is known to the State of California to cause cancer. For more information, go to
www.P65Warnings.ca.gov