Low-viscosity silicones cure to strong rubbers ideal for mold making and epoxy casting. Durable silicones are tear resistant and exhibit very low shrinkage, making them an indispensable part of your mold library. Good for casting wax, gypsum, resins, and other materials.
Regular price
$49.94 - $387.99
Sale price
$52.67
Regular price
Unit price
per
Free Shipping On All Orders
View full details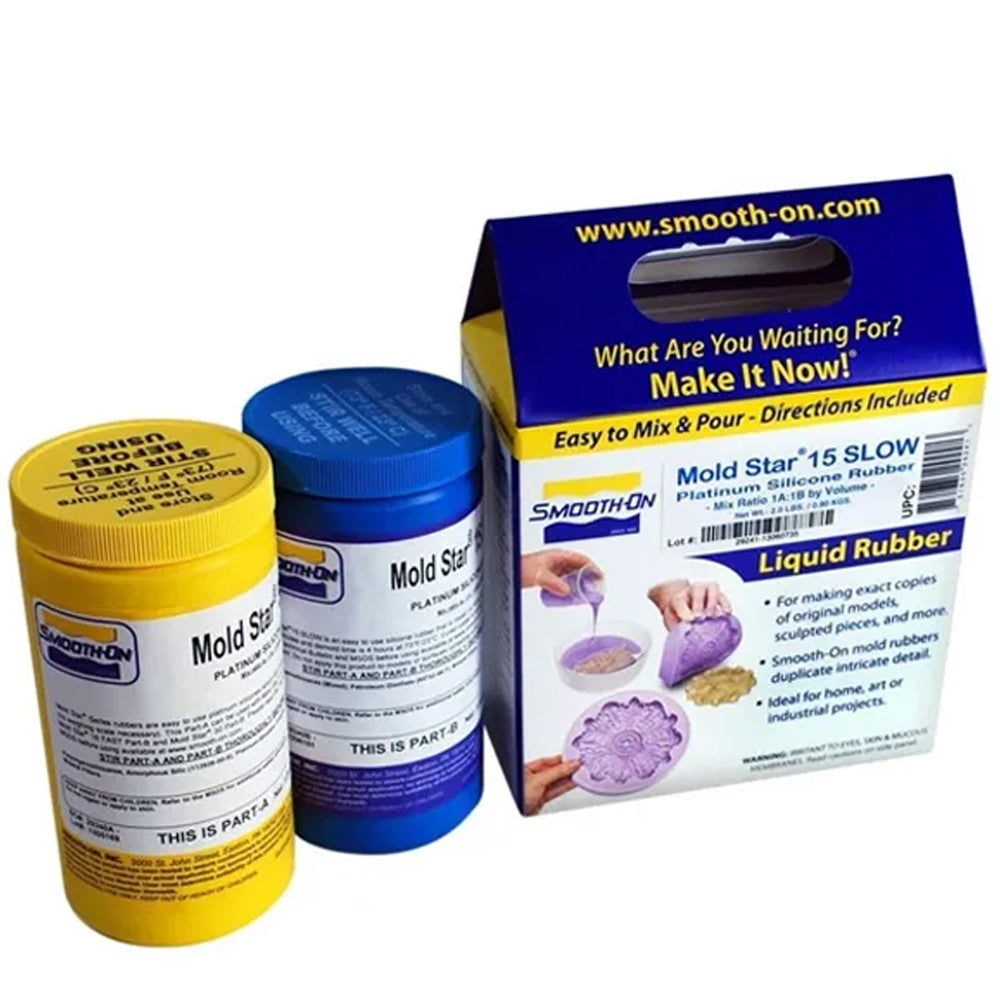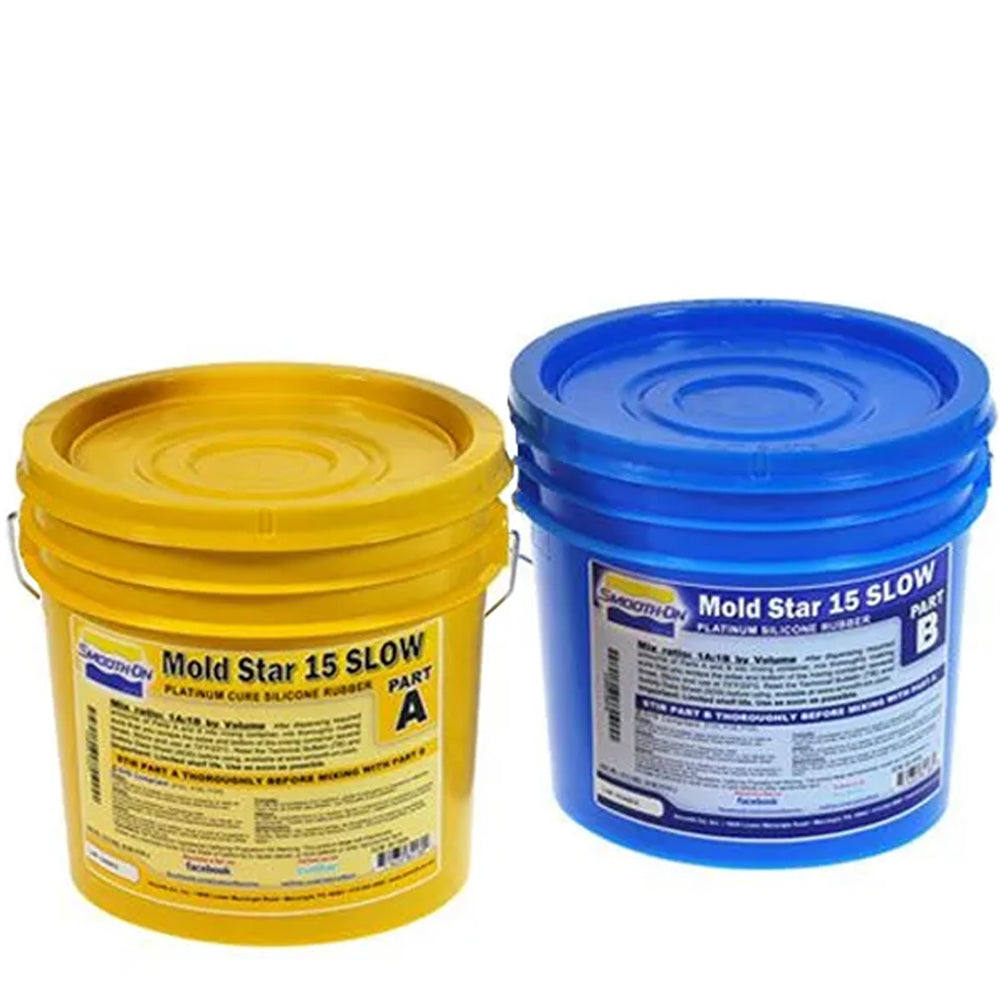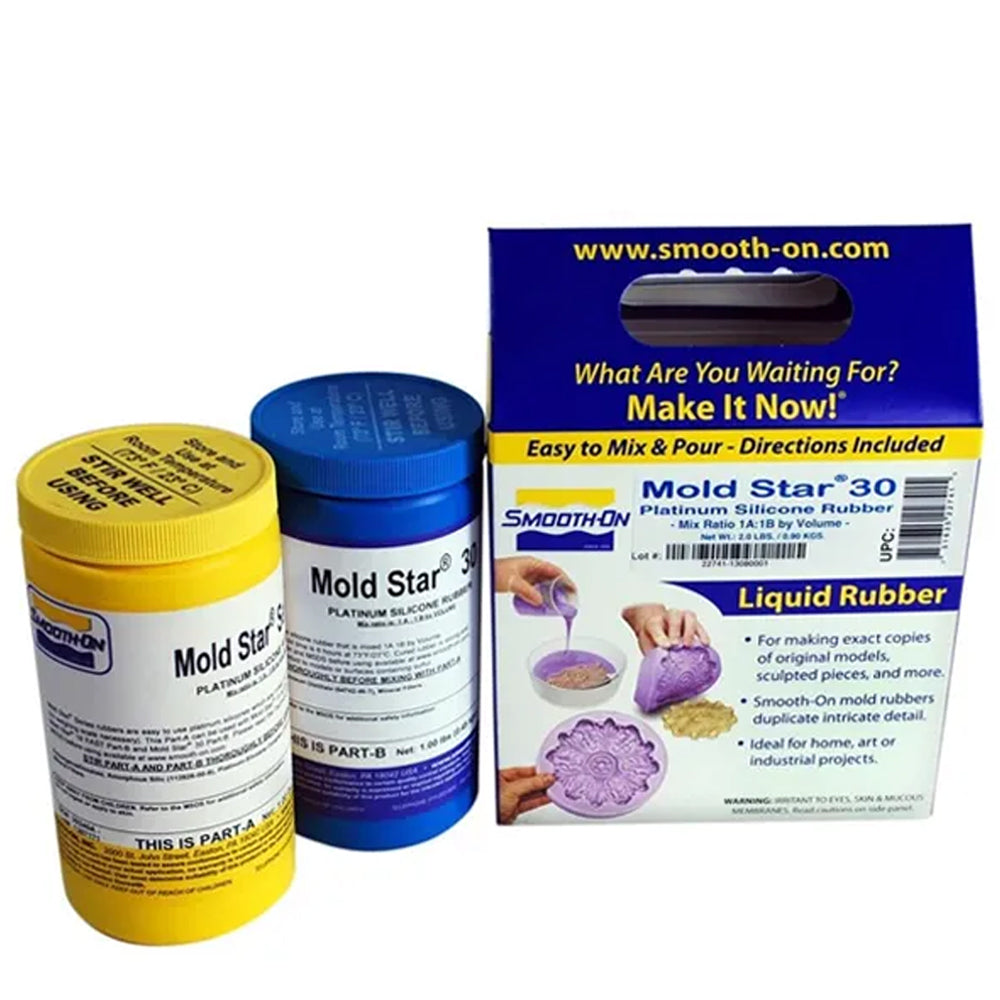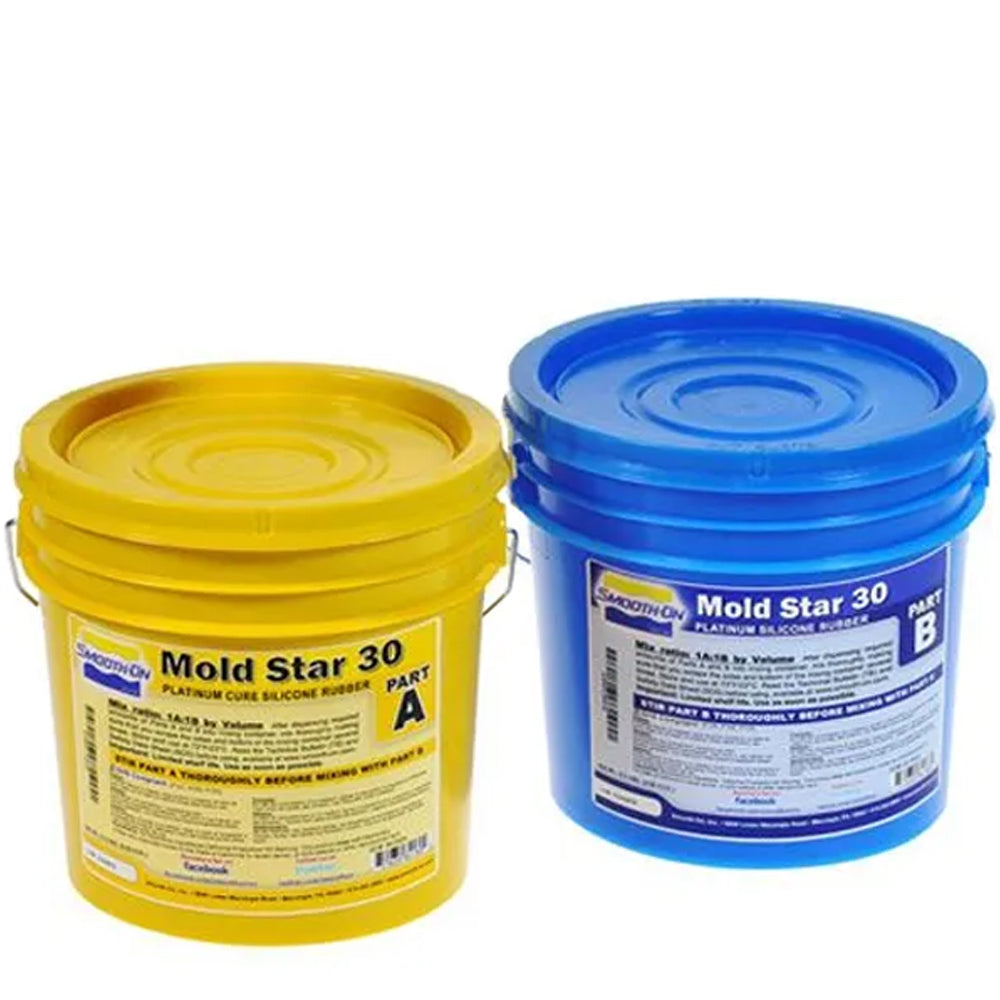 Description
2-part, platinum cure silicone mold rubber cures strong and tear resistant.
Makes it easy to create reusable silicone molds for casting epoxy, wax, concrete, gypsum and low temperature melt metal alloys.
Silicone molds are perfect for home crafts, hobbies, epoxy crafts, prop making, candle making, and more.
Simple 1 to 1 mix ratio by volume – no scale needed for weighing.
Degasses on its own to remove bubbles – vacuum degassing is not required.
Extended pot life offers longer working time.
Heat resistant up to 450°F (232°C).
Minimal shrinkage
Choose Mold Star 15 (Hardness 15A – pliable when cured) or Mold Star 30 (Hardness 30A – harder material when cured).
Each silicone type is available in a 2 lb. Kit (trial size) and a 1 Gallon Kit.
| | | | | |
| --- | --- | --- | --- | --- |
| Product | Shore Hardness | Pot Life | Cure Time |  Color |
| Mold Star 15 | 15A | 50 minutes | 4 hours | Green |
| Mold Star 30 | 30A | 45 minutes | 6 hours | Blue |
WATCH MORE VIDEOS
ADVANCED MOLDMAKING TECHNIQUES WITH DANNERBUILDS