EXACT 2A:1B MIX RATIO EVERY TIME
INDISPENSABLE IF YOU WORK WITH EPOXY
Manual pump system designed to dispense the required 2:1 ratio of TotalBoat High Performance Epoxy. Plastic reservoirs hold up to 1 gallon of epoxy and 1/2 gallon of hardener, making it an easy way to tackle epoxy projects of any size. Ideal for large-scale artwork, woodworking, furniture, crafts, boat building, layups, composites, and vacuum bagging projects.
Sale price
$419.99
Regular price
Unit price
per
Free Shipping On All Orders
EXACT 2A:1B MIX RATIO EVERY TIME
INDISPENSABLE IF YOU WORK WITH EPOXY
View full details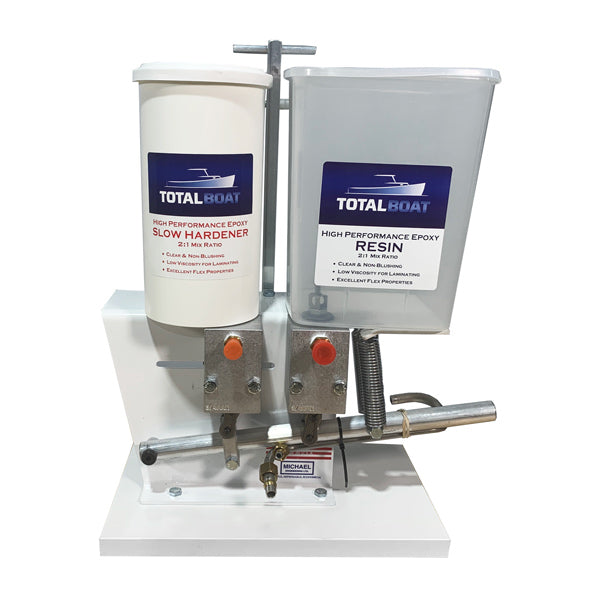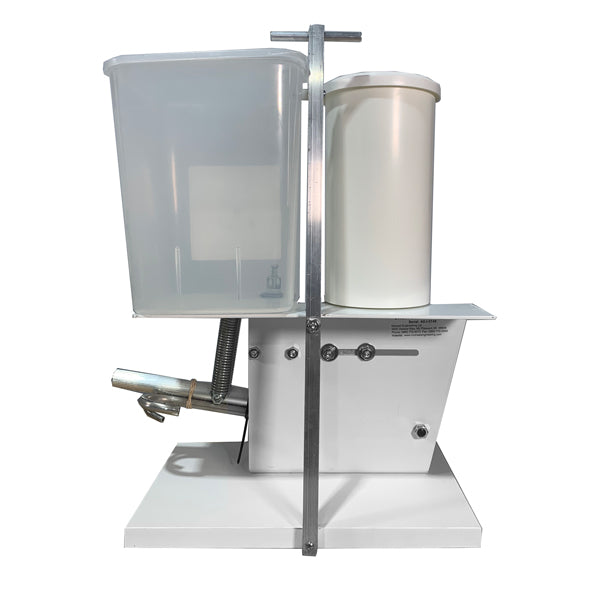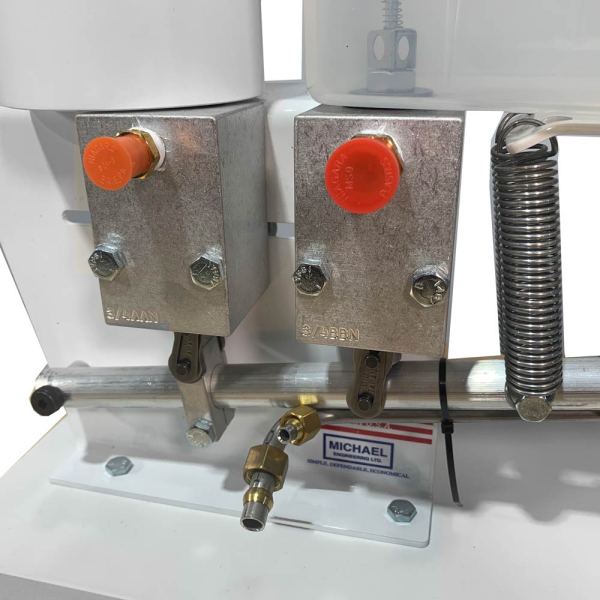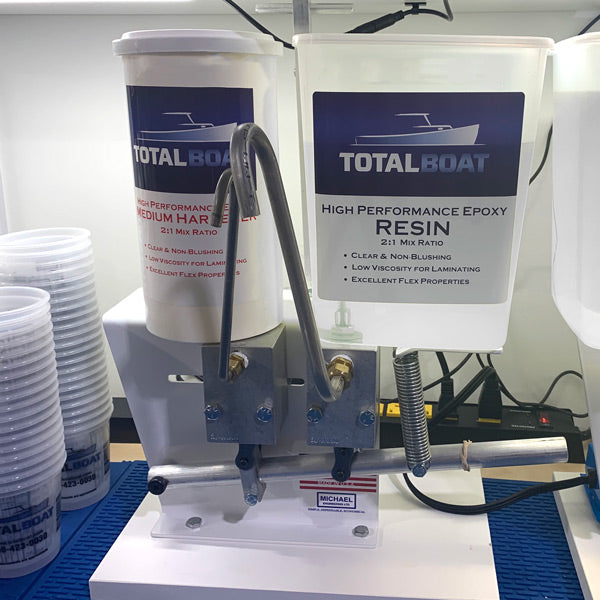 Description
Easy-to-use metering pump designed to accurately dispense TotalBoat High Performance Epoxy resin and hardener, the indispensable epoxy system for makers, boat builders, woodworkers, artists, and do-it-yourselfers. This hassle-free dispenser is ideal for any project size. Whether you need a drop of epoxy, or a gallon, you'll get the exact ratio every time.
High Performance Epoxy Metering Pump Details
Designed specifically for TotalBoat High Performance Epoxy Resin & Fast, Medium, and Slow Hardeners.
Dispenses resin and hardener in the required 2:1 ratio with dependable precision, and without waste or mess.
Meters up to 1 quart of unmixed High Performance Epoxy per minute.
Ideal for large epoxy projects, including river tables, marble-effect counter tops, woodworking, furniture, and art pieces.
Great for large-scale production of epoxy arts and crafts, including coasters, jewelry, and more.
Saves time and energy not having to pour, measure, or mix, then having to clean up containers or workspace counters.
Convenient T-handle helps you move the unit to wherever you're working.
Durable, high-quality unit has an aluminum body, polished steel pistons, hardened, ground and polished bearings, and a stable laminated base.
Simple assembly
Simple maintenance
Easy-to-follow instructions
SPECIFICATIONS
TECHNICAL DATA
Output per stroke: 18 cc
Unit Base: 12" x 7.5"
Unit Height: 17.5"
Resin Reservoir Capacity: 1 gallon High Performance Epoxy Resin
Hardener Reservoir Capacity: 1/2 gallon High Performance Epoxy Hardener (Fast, Medium, Slow)