This soft paste marine wax provides long-lasting protection from UV radiation, dirt, salt, and oxidation. Its non-abrasive formula is easy to apply, dries quickly, and is easy to remove.
Sale price
$22.99
Regular price
Unit price
per
Free Shipping On All Orders
View full details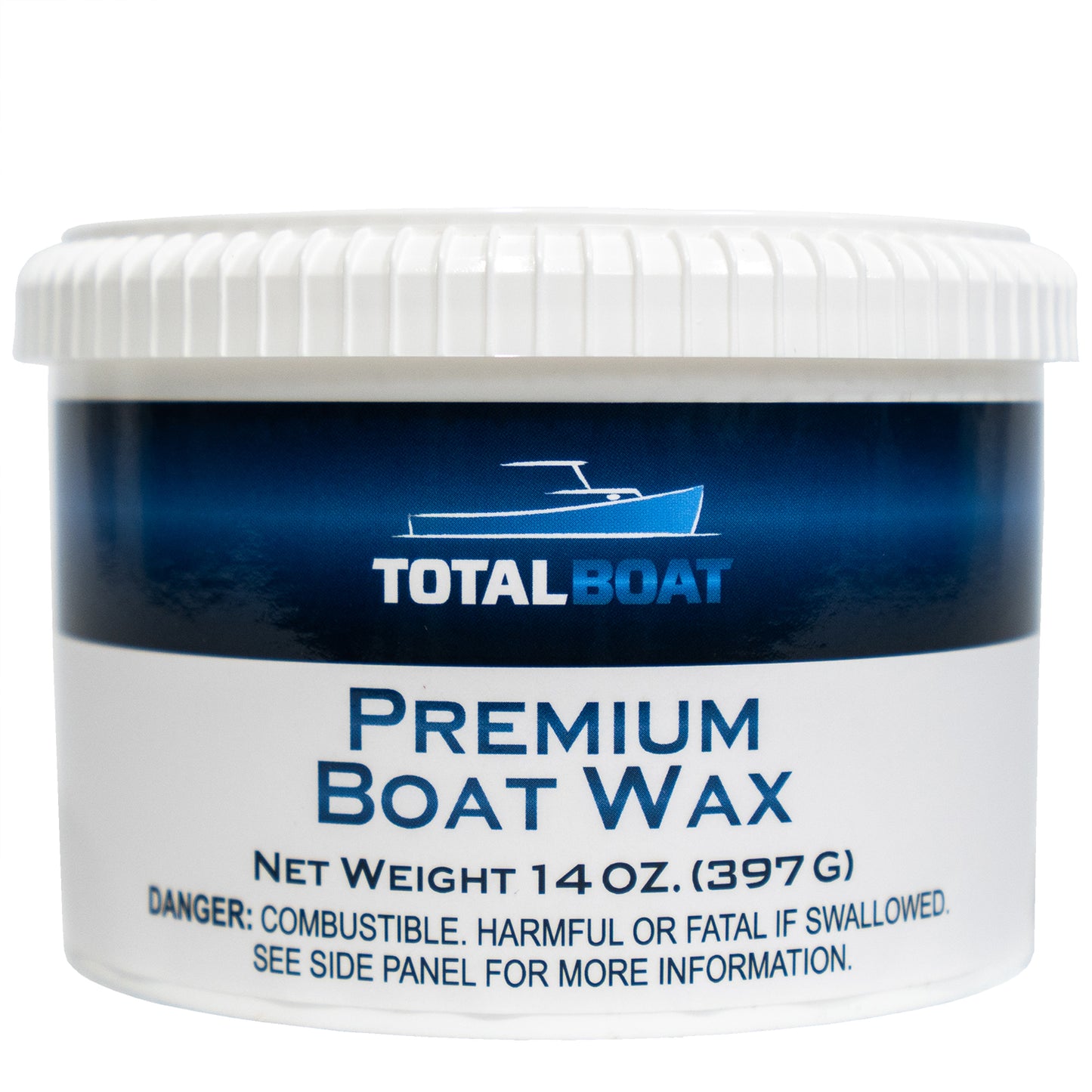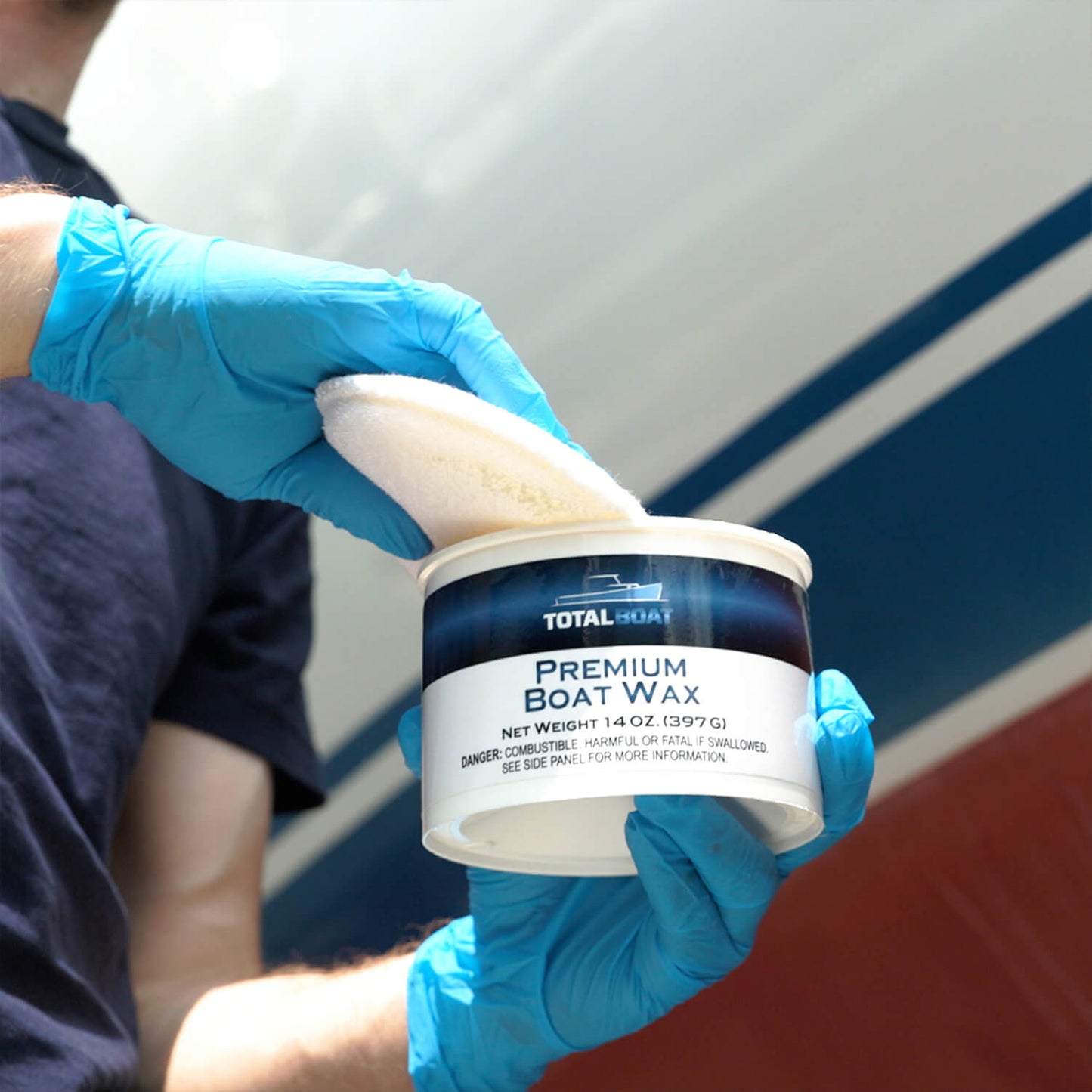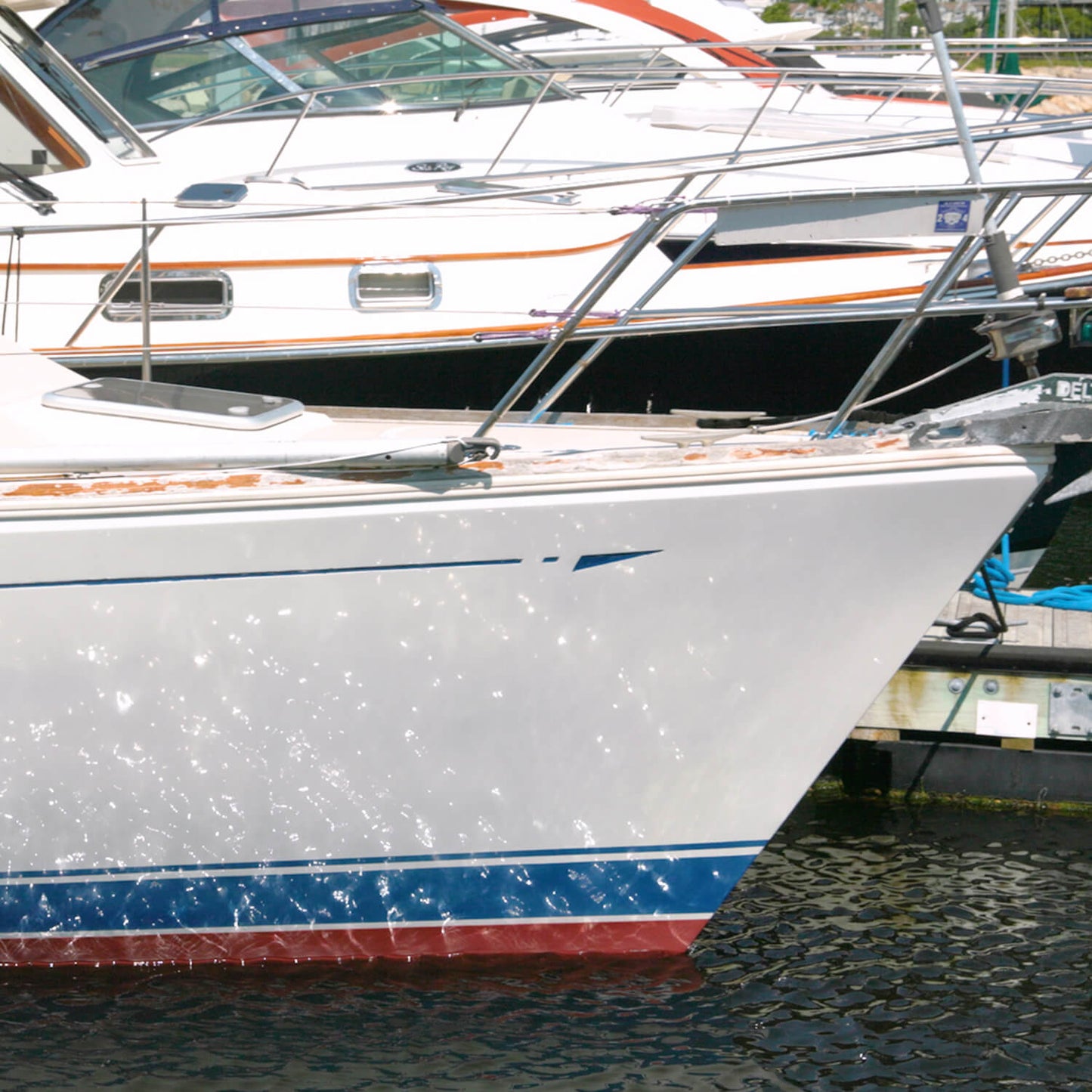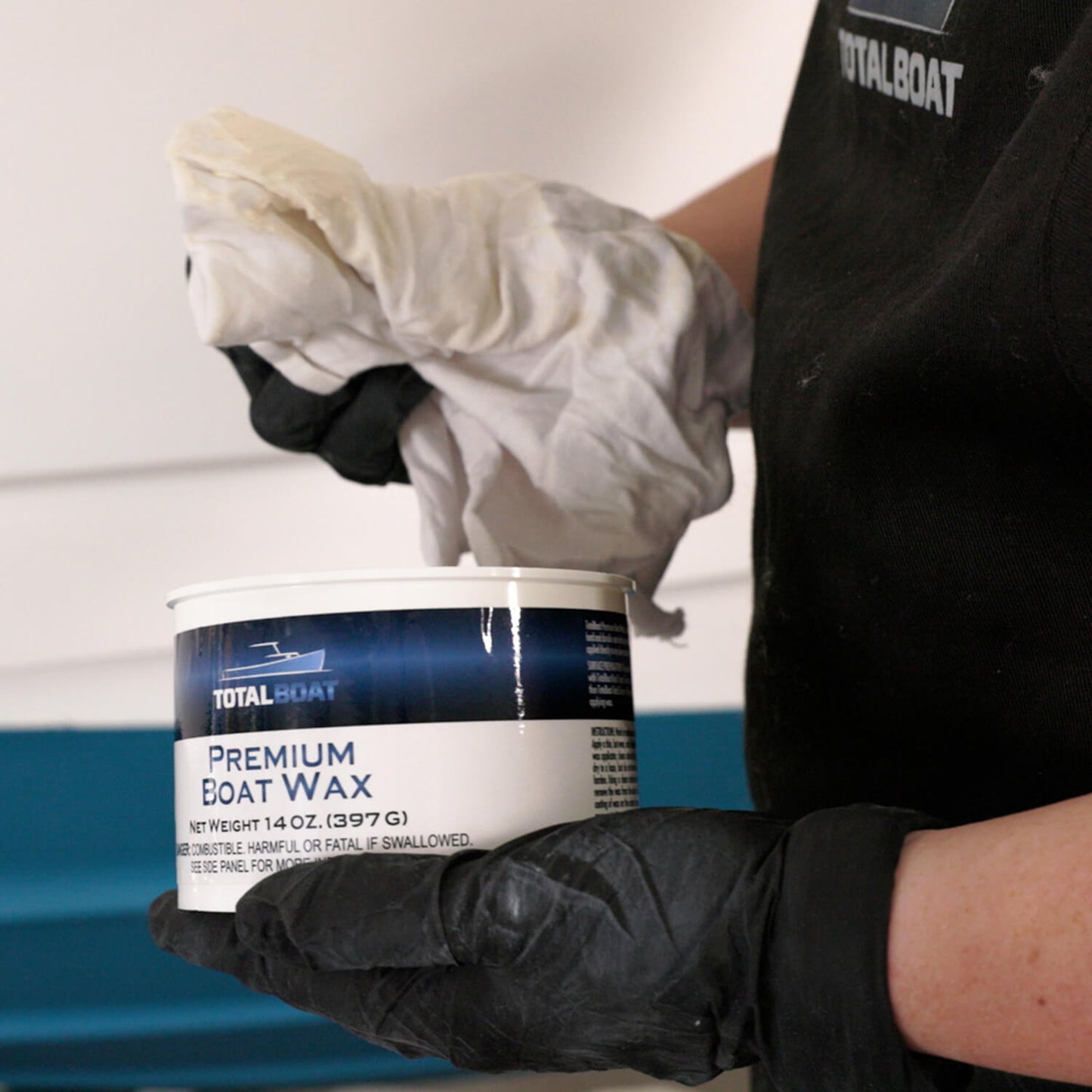 Description
The right boat wax preserves your polishing efforts
Cleaning, compounding, and polishing bring back your boat's color and gloss, but the job isn't complete without a good wax. Without wax, the elements will quickly undo the work you've put into restoring a gelcoat finish. TotalBoat Paste Wax protects and preserves fiberglass finishes by providing long-lasting shine and superior weather protection. Its fast-drying formula lets you make quick work of waxing, so you can get out on the water faster.

For a comprehensive boat cleaning, polishing and waxing solution, consider the TotalBoat Hand Polishing Kit (sold separately). This all-in-one kit includes TotalBoat Premium Boat Wax as well as our Boat Soap, Fiberglass Polish, an applicator pad, and a microfiber cloth.
Premium Boat Wax Details
Soft paste carnauba wax formula is easy to apply and remove by hand.
Ultra-fine abrasives improve color.
Dries quickly to a smooth, hard, protective wax finish.
Repels salt and dirt, and protects from oxidation and UV radiation.
Use wax on marine fiberglass, gelcoat, topside paints, and metals.
Size: 14 oz. can
Wax Application:
Apply sparingly, by hand, to small hull sections at a time

using an applicator pad, microfiber cloth or terry cloth, and a circular motion.

Use a clean microfiber cloth (sold separately) to remove wax and polish the surface.
Use with adequate ventilation.
FREQUENTLY BOUGHT TOGETHER
PRODUCT IN ACTION
SEE HOW EASY IT IS TO USE PREMIUM BOAT WAX
PRODUCT IN ACTION
SEE HOW EASY IT IS TO USE PREMIUM BOAT WAX
SPECIFICATIONS
TECHNICAL DATA
APPLICATION DATA
Substrates: Fiberglass, gelcoat, epoxy, metals, paint, clear coat, automotive paints
Application Method: Apply by hand using a rag, towel, microfiber cloth or terry cloth.
Application Temperature/RH: 50-90°F, relative humidity 0-90%
PHYSICAL DATA
Wax Content: Carnauba

Consistency: Creamy paste

Adds UV Protection: Yes

Storage: Store in a cool, dry area with the cap on tightly. Do not freeze.
WHAT MOST PEOPLE ASK
FREQUENTLY ASKED QUESTIONS
Should this boat wax be applied by hand or with a buffer?

TotalBoat Wax is best applied by hand. Use an applicator pad and apply wax on the hull in small areas using a circular motion. Then, use a clean microfiber cloth to polish off the wax. Make sure to apply it evenly so there are no thick spots or lumps.

Will TotalBoat Boat Wax restore faded gelcoat or remove mild oxidation?

Will this wax last the entire boating season?

Wax should be applied at least once a year, depending on whether your boat stays in the water or is trailered. We also recommended cleaning and waxing in the fall before storing your boat for the winter.

Can this wax be used on paint?

Yes. It may be applied to fiberglass, gelcoat, painted surfaces, clear coats and metals that are clean and in good condition.

Can this wax be used on RVs?

Yes. TotalBoat Wax has a non-abrasive formula that protects all boats and RVs.

Can TotalBoat Wax be used on cars?

Yes. Boat wax usually provides better UV protection and lasts longer than car wax. Just be careful not to rub through the clear coat.

Is there a way to clean waxed surfaces without stripping the wax?

Yes, but some soaps remove wax so take care to select the right one if you don't want to strip it.

TotalBoat Boat Soap

can be used to clean waxed surfaces, but it's not necessary to use soap every time you wash your boat. Before and after every outing just rinse the boat with fresh water to remove dirt and towel dry.

Does this wax provide UV protection?

Yes. TotalBoat Wax protects against UV radiation as well as salt, oxidation, and dirt.

Does this wax contain silicone?

No, TotalBoat Wax does not contain silicone.

Is this a synthetic, gel wax?

No, this boat wax is pre-softened carnauba wax.