REMOVES OXIDATION & SCRATCHES
PROVIDES LONG-LASTING PROTECTION
This fast-cut marine compound removes heavy oxidation and wet sanding scratches from fiberglass gelcoat. Step 1 in our comprehensive marine polishing system that removes oxidation, restores color and shine, and ensures long-lasting protection.
Sale price
$39.99
Regular price
Unit price
per
Free Shipping On All Orders
REMOVES OXIDATION & SCRATCHES
PROVIDES LONG-LASTING PROTECTION
View full details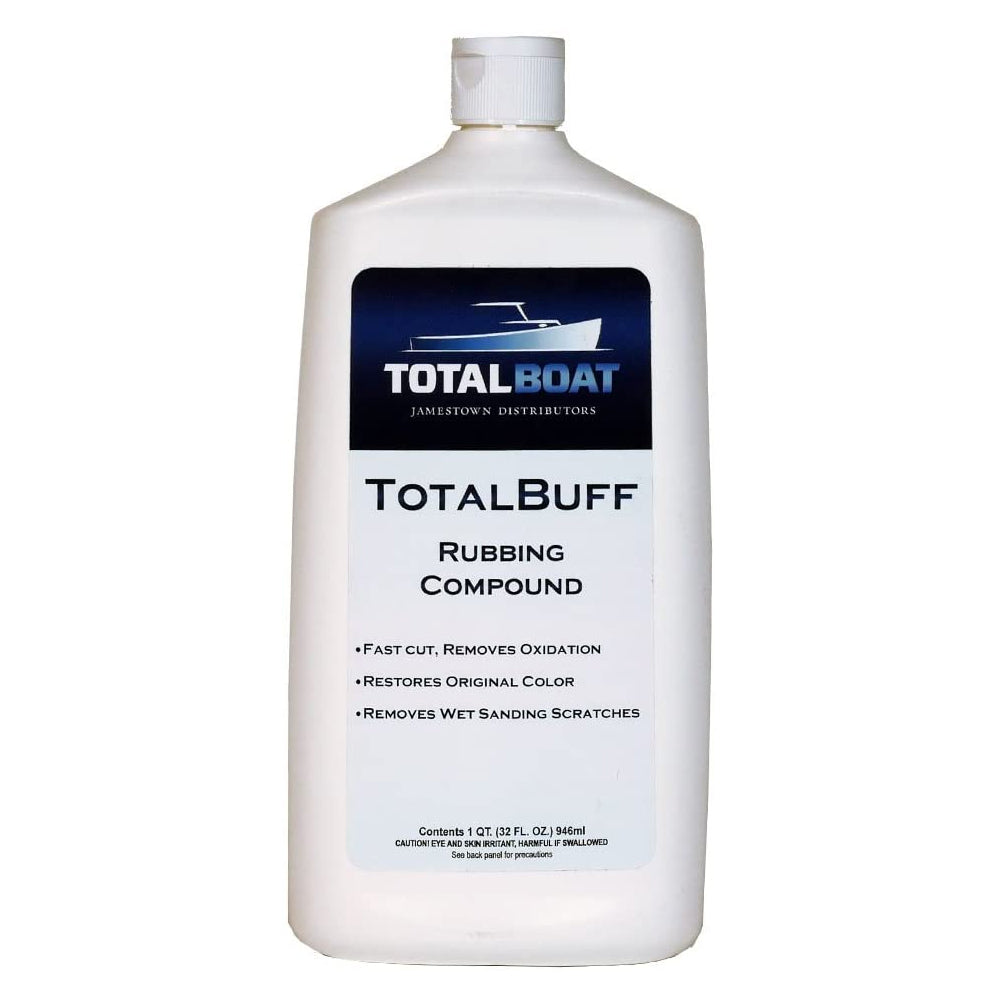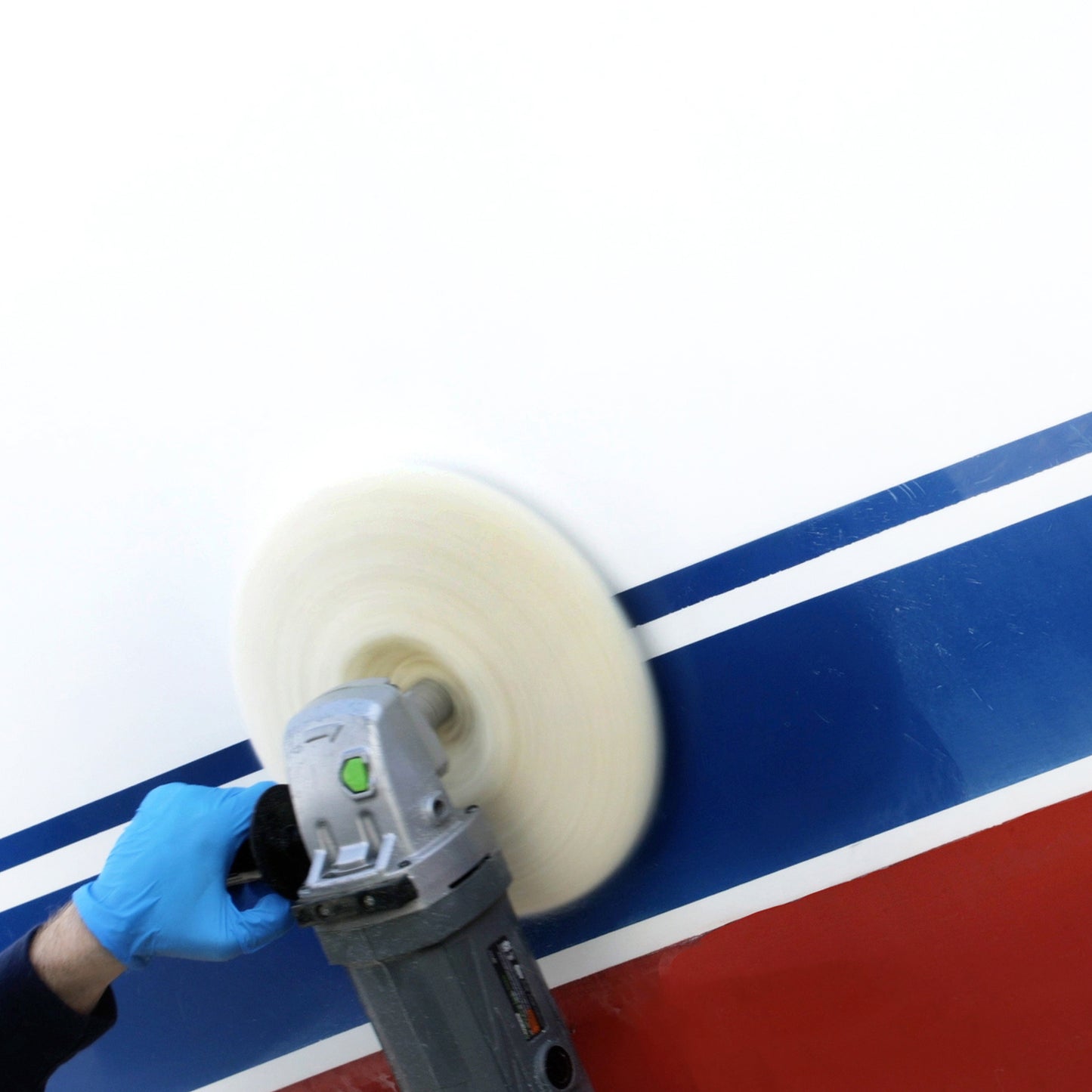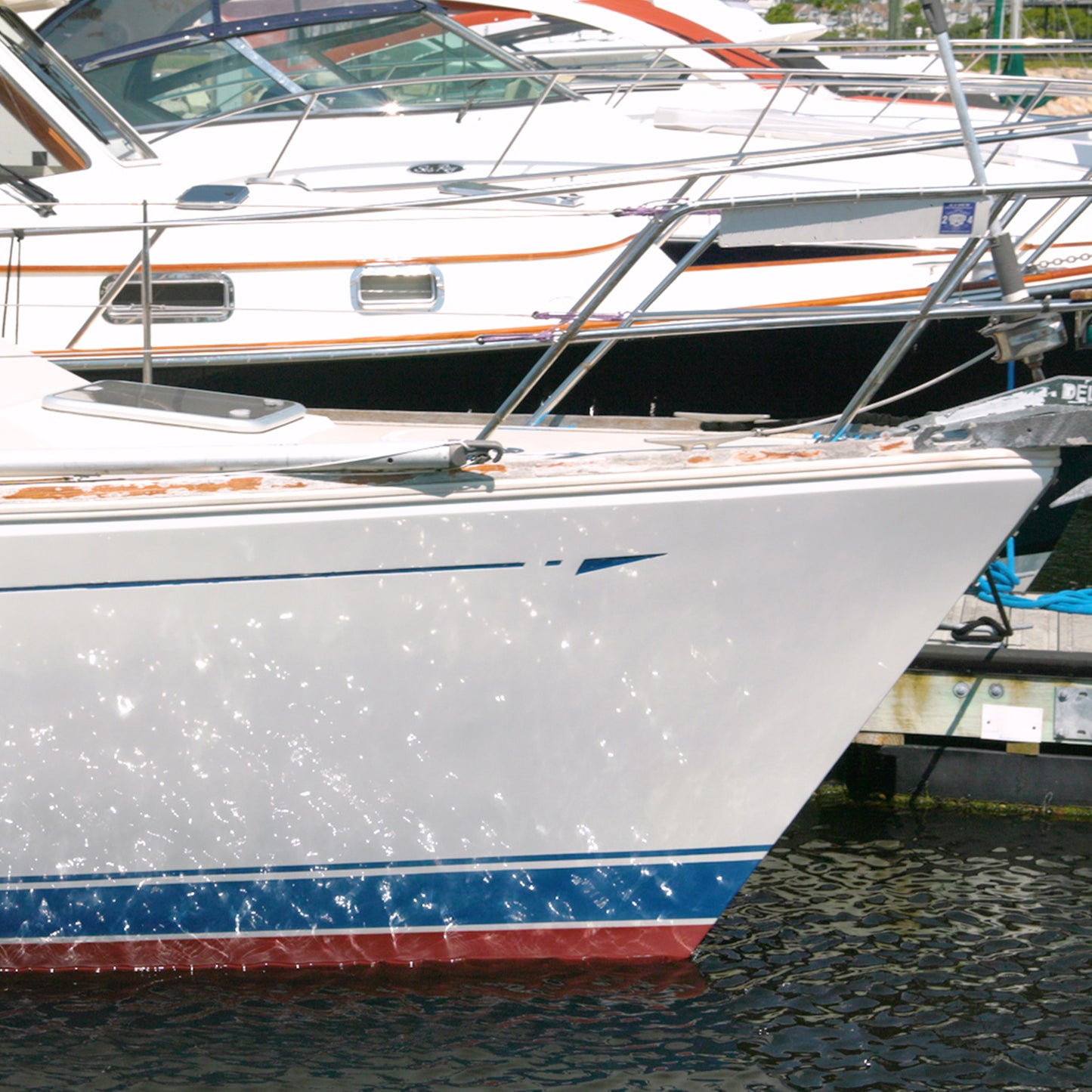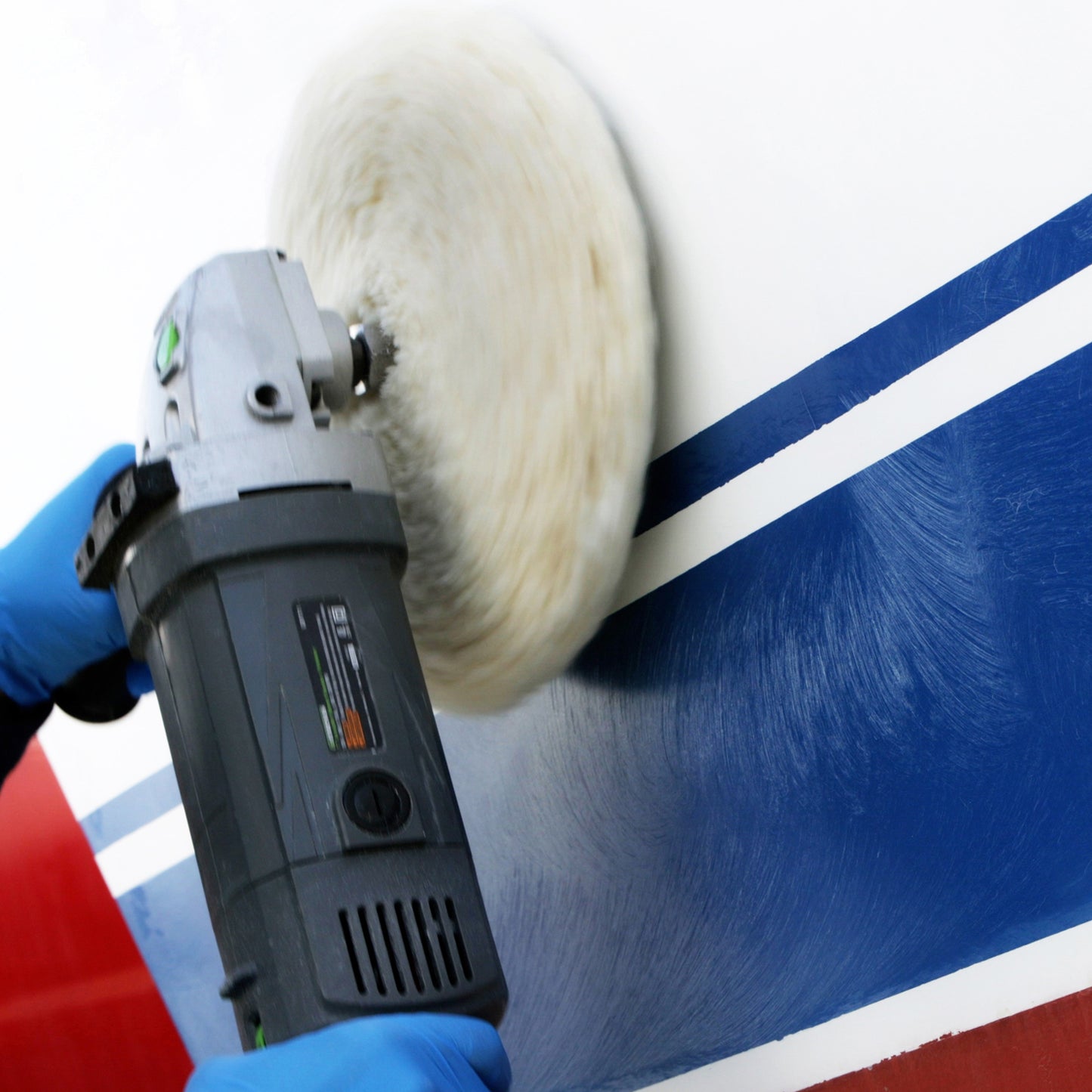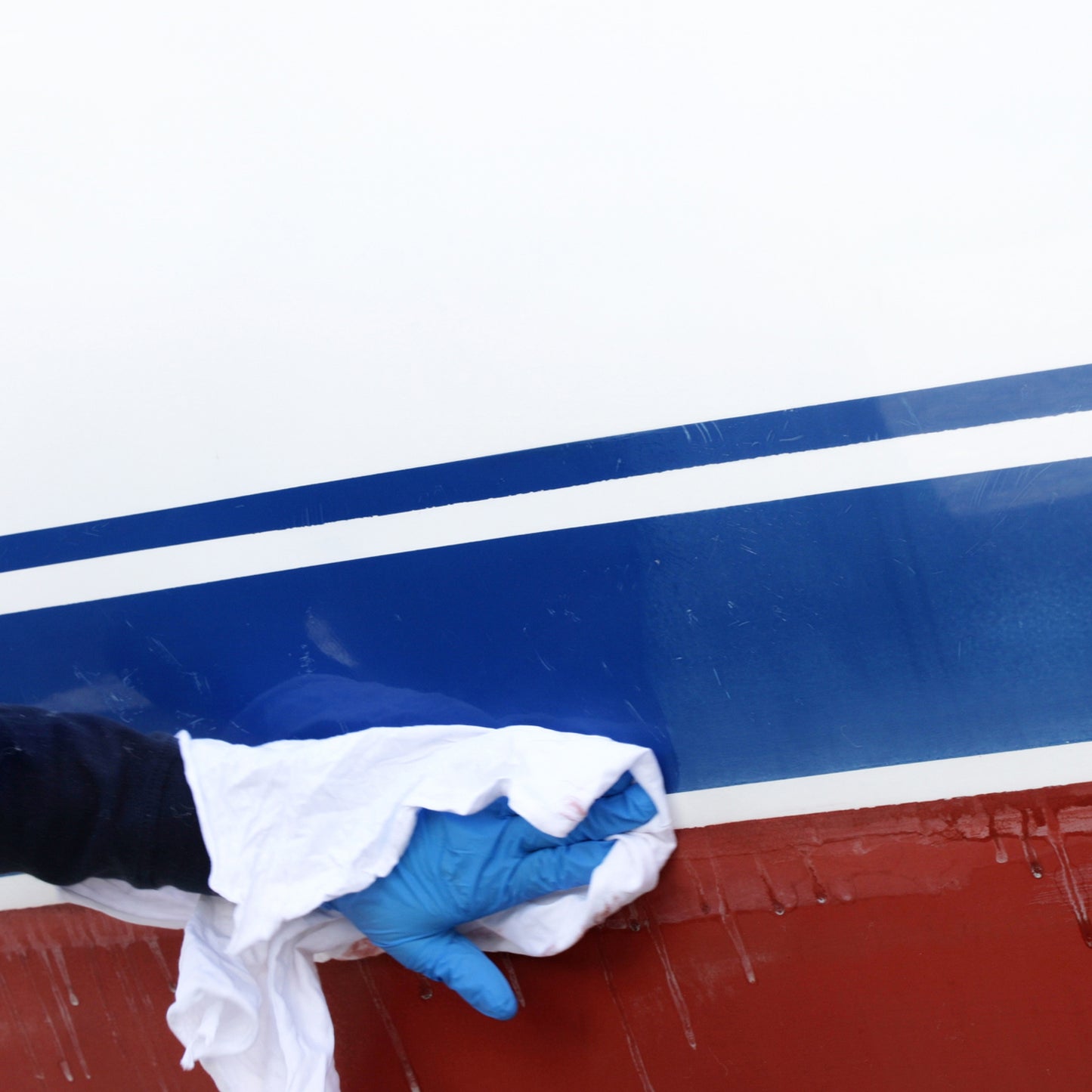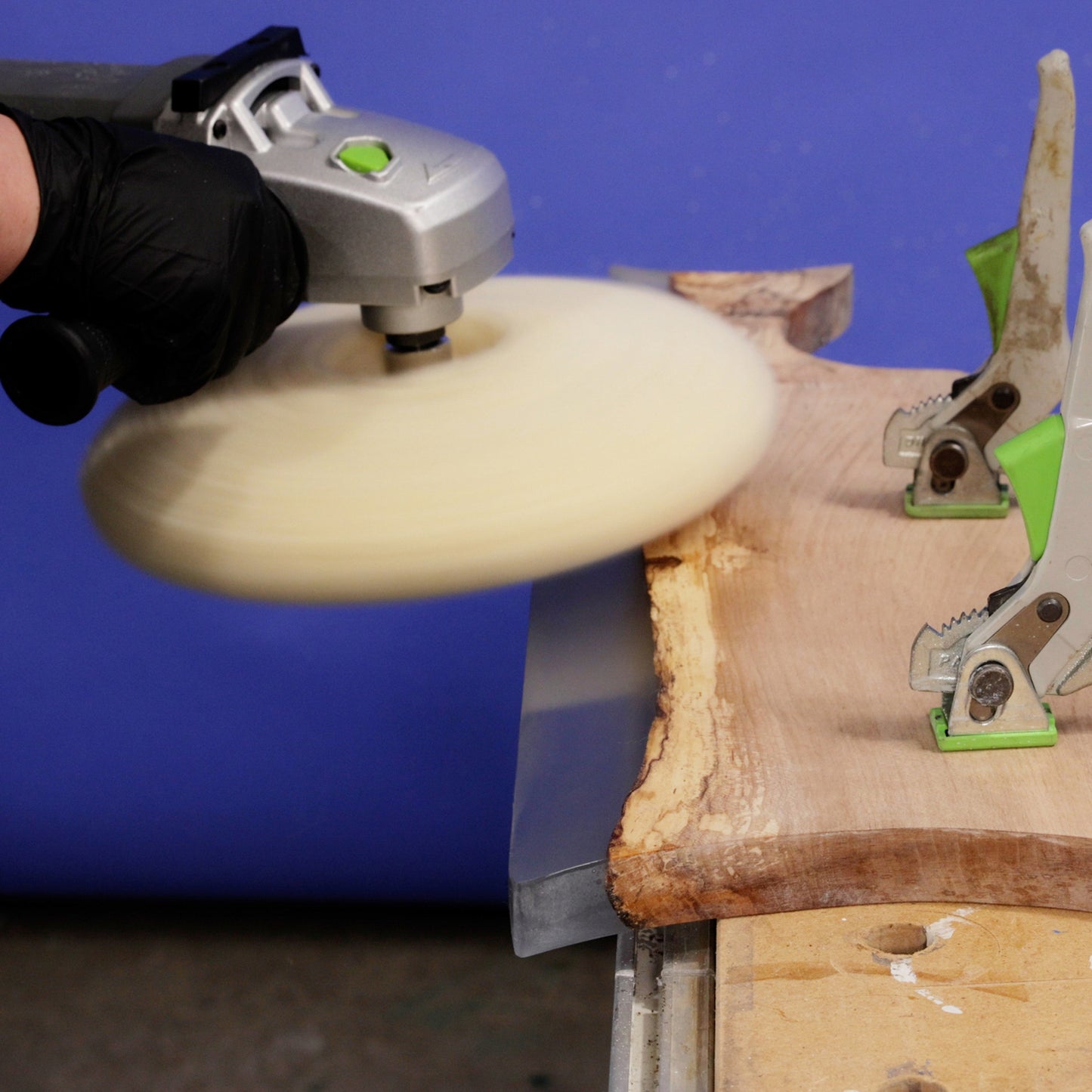 Description
Brings faded fiberglass finishes back to life
When fiberglass gelcoat acquires a chalky, badly faded appearance, it's due to a combination of exposure and a lack of finish maintenance. All-in-one treatments that promise to clean, polish, and wax in a single step are simply no match for heavy oxidation. At best, you'll have spent as much time and energy for marginal results. Pair TotalBuff with an electric buffer and the right wool buffing pad to remove heavy oxidation and bring back your boat's original hull color. Follow up with TotalShine Finishing Compound to polish, and finish the job with TotalBoat Boat Wax.
More TotalBuff Details
Powerful marine & boat rubbing compound greatly improves the appearance of heavily oxidized gelcoat, restoring original hull color.
Removes 600/800 wet sanding scratches.
Easy to apply by hand, then buff using a variable speed buffer and a high-quality wool compounding pad.
Can be used on gelcoat and previously painted surfaces.
Step 1 of the 3 step TotalBoat polishing system
Size: Quart


The TotalBoat 3-Step Polishing System
We've developed the same type of multi-step system professional boatyards use. TotalBuff boat rubbing compound is the first step in our 3-step system. This heavy duty rubbing compound brings back the original color by removing heavy oxidation. Apply with a polisher and wool buffing pad for optimal results. Follow with TotalShine for maximum gloss, and then TotalBoat Wax for extended protection (both sold separately).
| | | |
| --- | --- | --- |
| Step | Product |  Description |
| 1. Compounding | TotalBuff Boat Rubbing Compound | Removes heavy oxidation and scratches; restores color. |
| 2. Finishing | TotalShine | Further restores color; provides a glazed, high-gloss finish. |
| 3. Waxing | Premium Boat Wax | Deepens the shine and provides extended protection against UV radiation, oxidation, dirt, and salt. |
PRODUCT IN ACTION
SEE HOW EASY IT IS TO USE TOTALBUFF
PRODUCT IN ACTION
SEE HOW EASY IT IS TO USE TOTALBUFF
Watch More Videos
How to use: TotalBoat Buff and Shine
ADDITIONAL PRODUCT INFORMATION