USE WITH THIXO PRO ADHESIVE CARTRIDGES
DISPENSES COMPONENTS EVENLY
POWERFUL 26:1 TRIGGER RATIO
Manually operated caulk gun is designed to hold TotalBoat Thixo PRO 450 ml dual-cartridge packs. Its powerful 26:1 trigger ratio dispenses the two components of Thixo 2:1 epoxy adhesive evenly, allowing you to lay down a bead of adhesive exactly where you need it on vertical or horizontal surfaces.
Sale price
$94.99
Regular price
Unit price
per
Free Shipping On All Orders
USE WITH THIXO PRO ADHESIVE CARTRIDGES
DISPENSES COMPONENTS EVENLY
POWERFUL 26:1 TRIGGER RATIO
View full details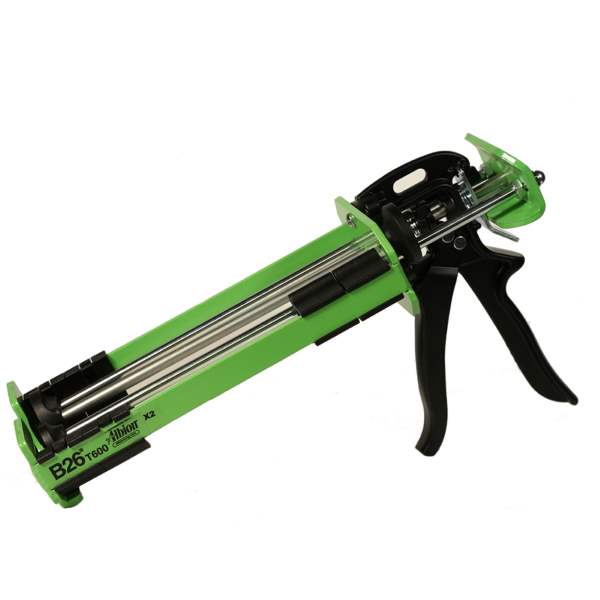 Description
The TotalBoat Thixo PRO 2:1 Caulk Gun is an integral part of the Thixo PRO 2:1 Epoxy System, consisting of the Thixo PRO caulk gun, Thixo PRO 450ml cartridge, and Thixo mixing tips.
This workhorse caulk gun is heavier and more durable than conventional caulk guns, and is required for dispensing the larger Thixo PRO 450ml, dual-cartridge package.
Heavy-duty, durable, and easy to operate manually
Powerful 26:1 trigger ratio for precise dispensing of the Thixo PRO 450ml dual cartridges
Solid construction for years of heavy use
NOTE: To purchase the Thixo PRO Caulk Gun, Thixo PRO cartridges, and Thixo static mixing tips together, click here.