Five-gallon capacity, heavy-duty steel pressure pot is large enough to accommodate epoxy casting projects, with a maximum operating pressure of 60 PSI that's ideal for pushing resin into the nooks and crannies, for a complete cure. Accurate pressure settings and safety relief valve ensure safe, reliable, bubble-free resin castings. Nonstick coating and removable casters offer easy cleanup and added stability. Great for epoxy resin and wood castings.
Sale price
$299.99
Regular price
Unit price
per
Free Shipping On All Orders
View full details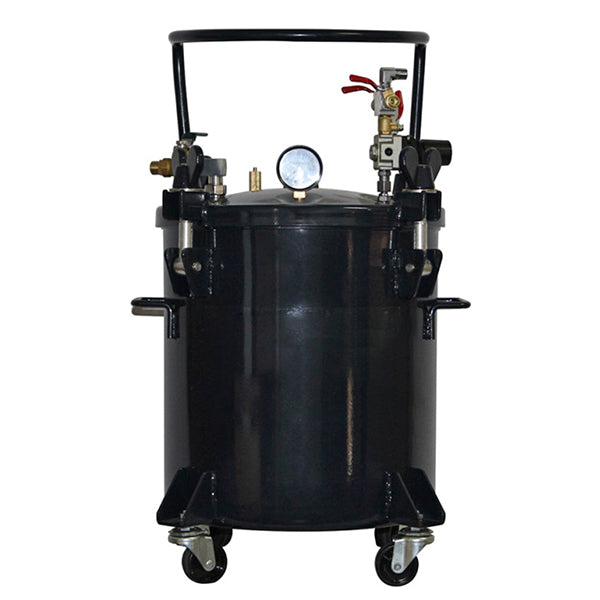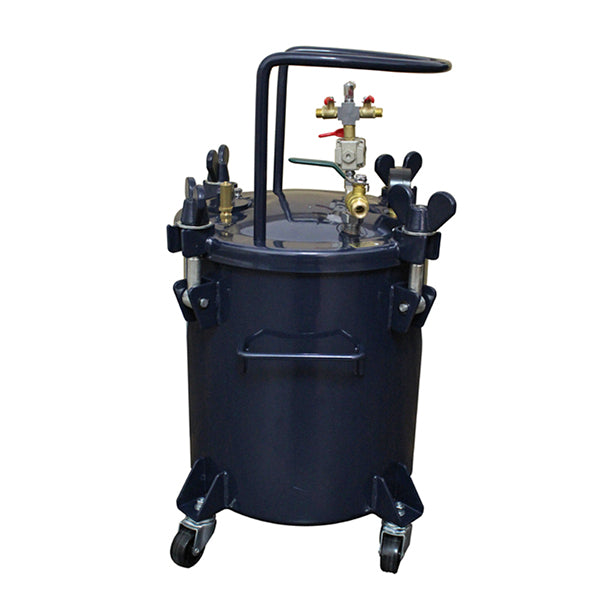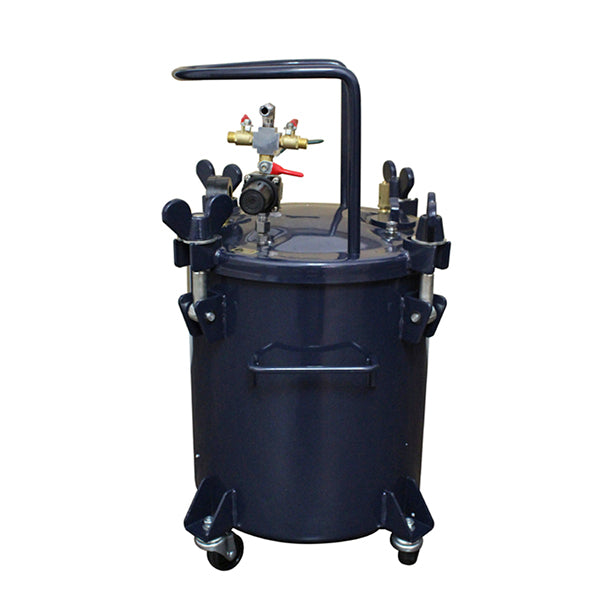 Description
We all want crystal-clear resin castings, but there's just no way around the fact that mixing resin creates bubbles, and bubbles are the bane of epoxy users everywhere. With smaller, shallower, simpler castings, you can usually wave a heat gun above the surface to get the bubbles to rise and pop. But for more complex castings, using a pressure pot is a great way to ensure no air remains trapped in the resin while it cures – the pressure crushes the air bubbles so tiny they're no longer visible. Pressure also ensures that the resin flows into all areas of your casting, especially areas that are narrow or difficult to penetrate.
This large, five-gallon capacity steel pressure pot is easy to connect, and is an adequate size for most resin casting projects, including jewelry and woodworking projects for turning, such as knife blanks, pen blanks, and resin & wood bowls. No bubbles, and beautiful results – every time!

Pressure Pot Details
Heavy-duty steel pressure pot is ready to use, right out of the box.
On/off ball valve and pressure regulator ensure safe, accurate epoxy castings and deep penetration into crevices at a max operating pressure of 60 PSI.
Creates castings that are beautiful, without visible bubbles.
Teflon® coating offers easy cleanup.
Removable casters provide easy portability or added stability.
Wingnut clamps and sealing gasket ensure a proper seal.
Ideal for use with resin & wood castings, and other substrates.
Can be used with epoxy, acrylic, and other suitable resins.
Usage Notes

We recommend using between 45-50 PSI for success with all TotalBoat epoxy systems. Never exceed the maximum pressure rating for the pressure pot. To avoid the resin splattering inside the pot, it's a good idea to introduce the pressure slowly, instead of all at once.
SPECIFICATIONS
TECHNICAL DATA
Capacity: 5 gallons
Maximum Operating Pressure: 60 PSI (safety relief valve protects against excessive pressure)
Maximum Tank Pressure: 80 PSI
Air Hose Inlet: 1/4" connection
Tank Interior Dimensions: 13" wide x 14-3/4" high
Tank Exterior Dimensions: 16" wide x 24-1/2" high