COLORFUL TINTS FOR TOTALBOAT RAZZO
HIGH-QUALITY PIGMENT POWDERS
KIT HAS 8 COLORS (1 OZ. EACH)
Saturated color pigments for tinting TotalBoat Razzo Mineral Casting Compound. Kit contains eight vibrantly colored, UV-stable Razzo Pigment powders that blend easily.
Sale price
$39.99
Regular price
Unit price
per
Free Shipping On All Orders
COLORFUL TINTS FOR TOTALBOAT RAZZO
HIGH-QUALITY PIGMENT POWDERS
KIT HAS 8 COLORS (1 OZ. EACH)
View full details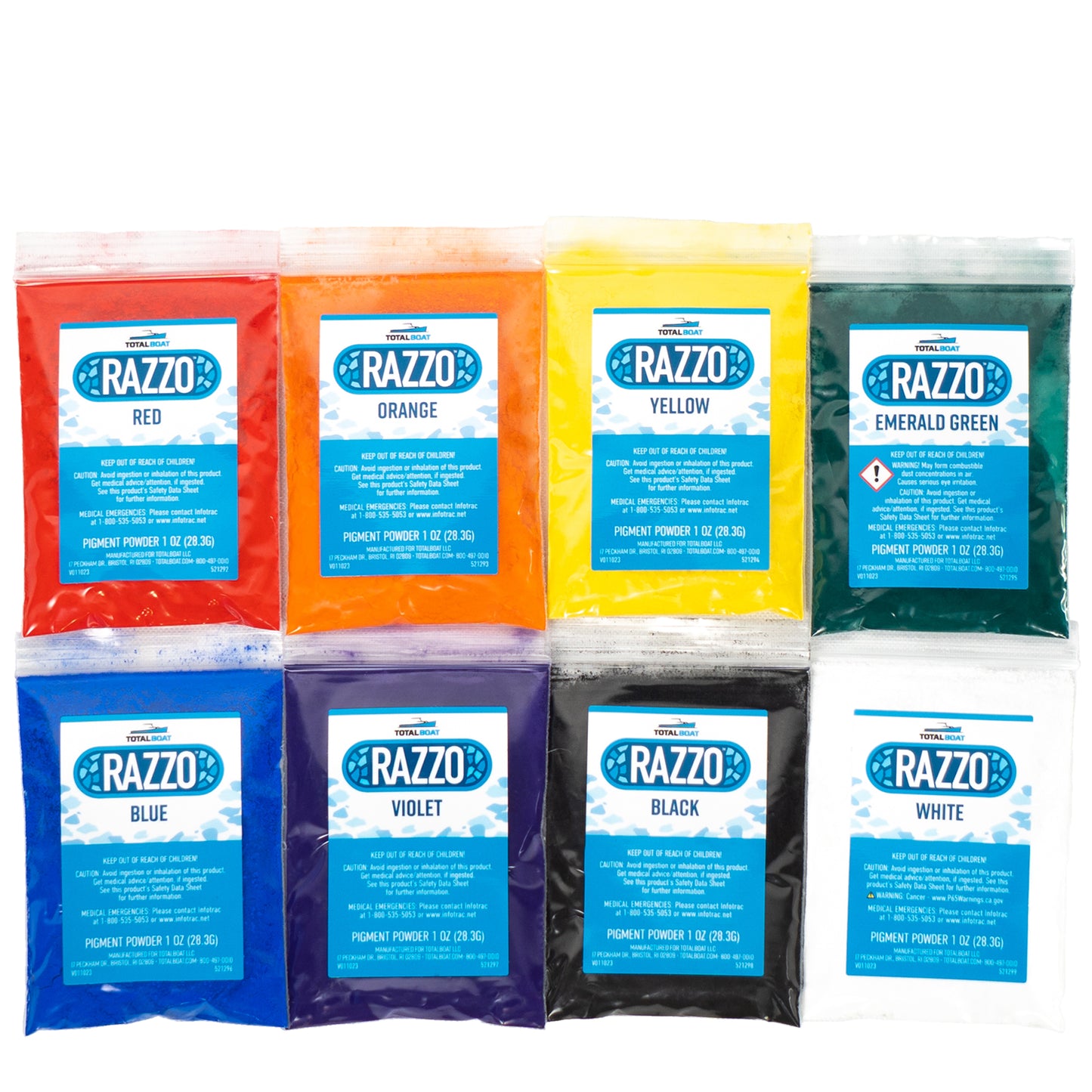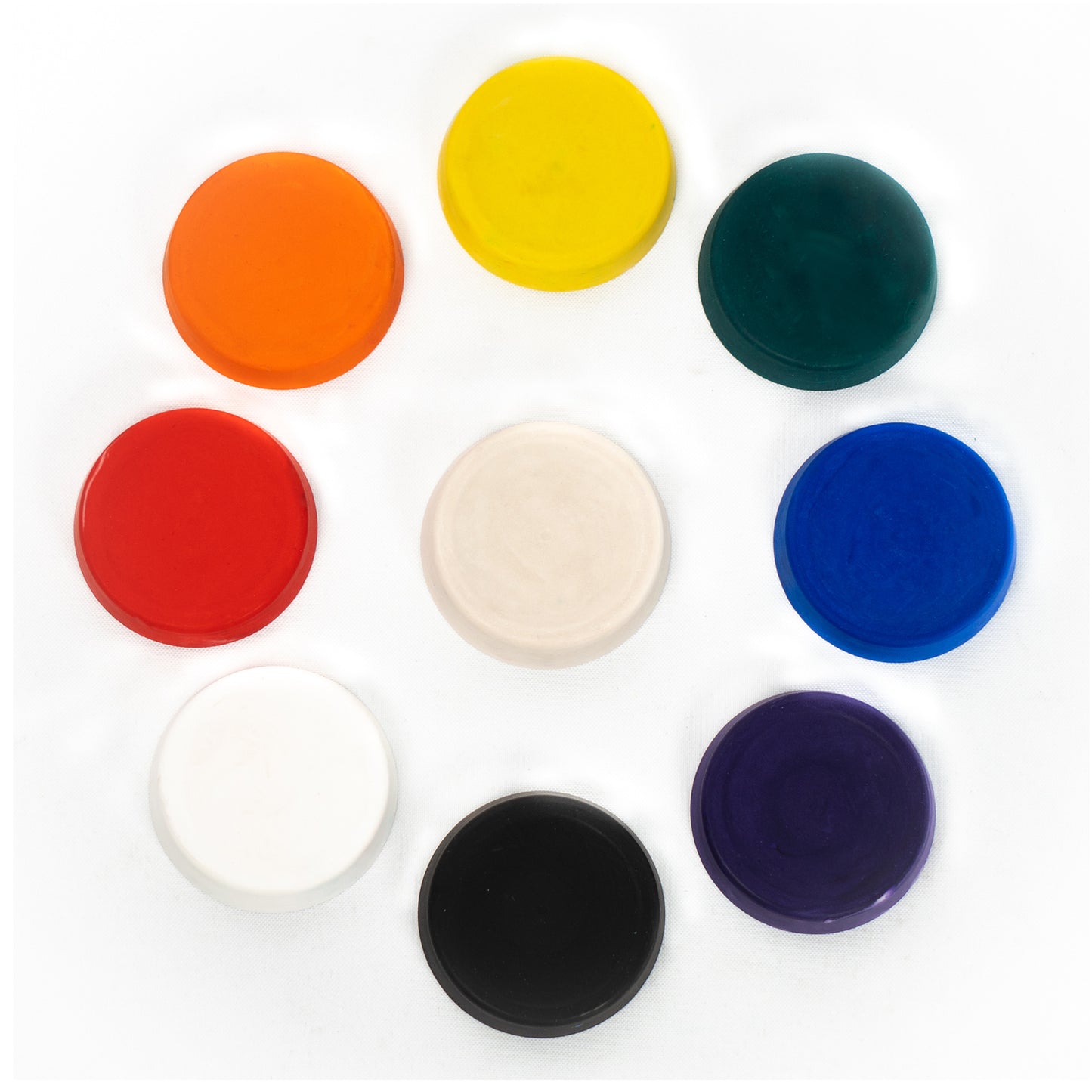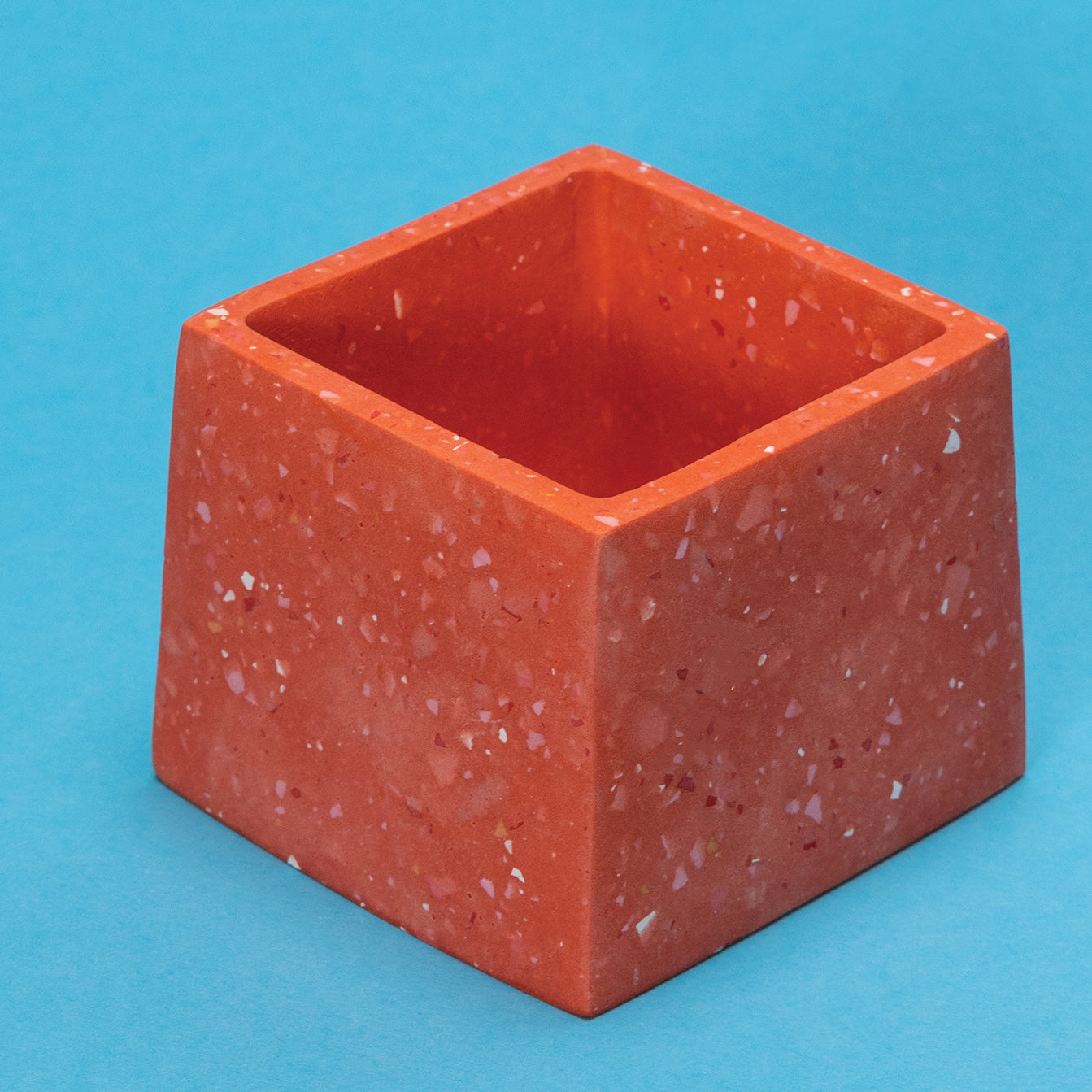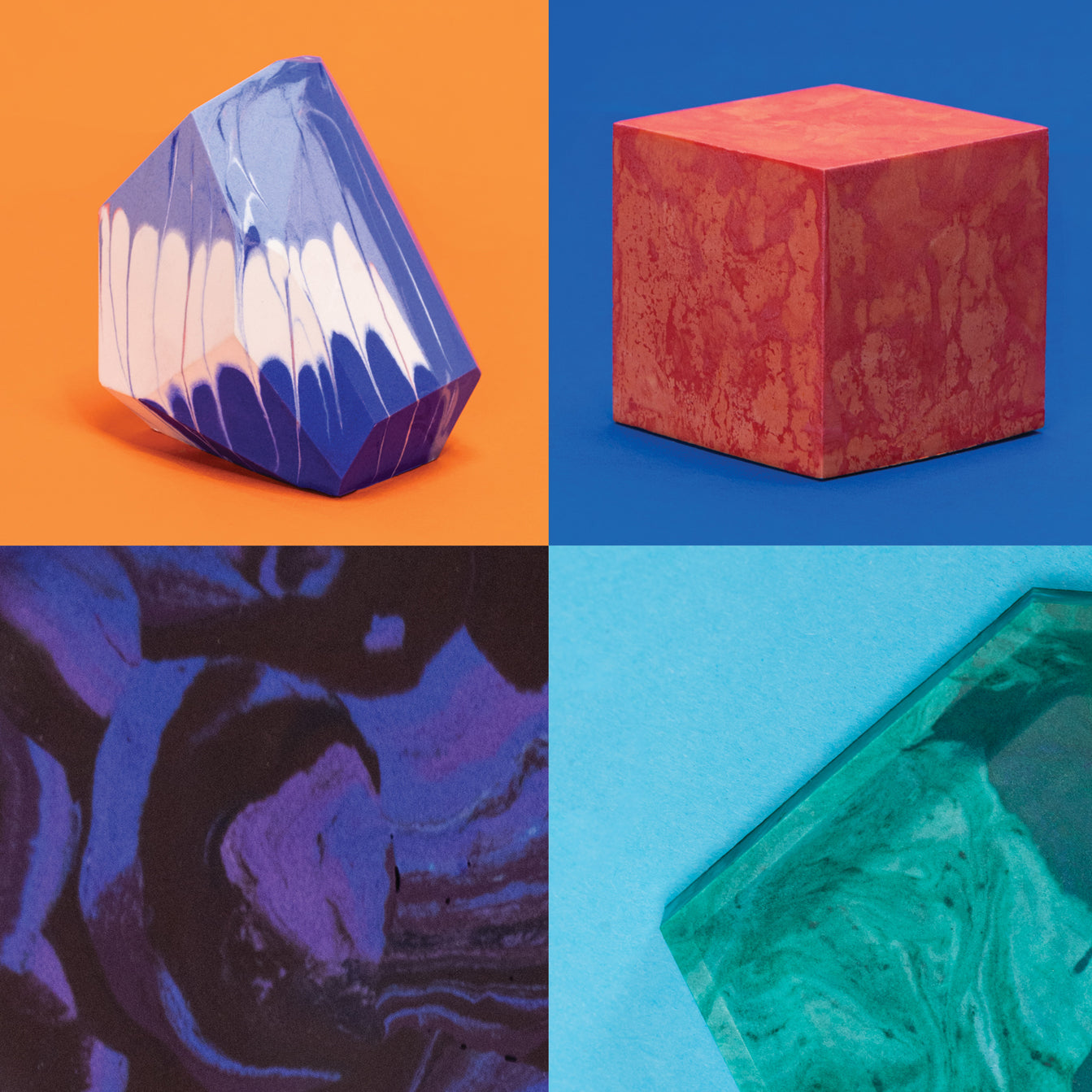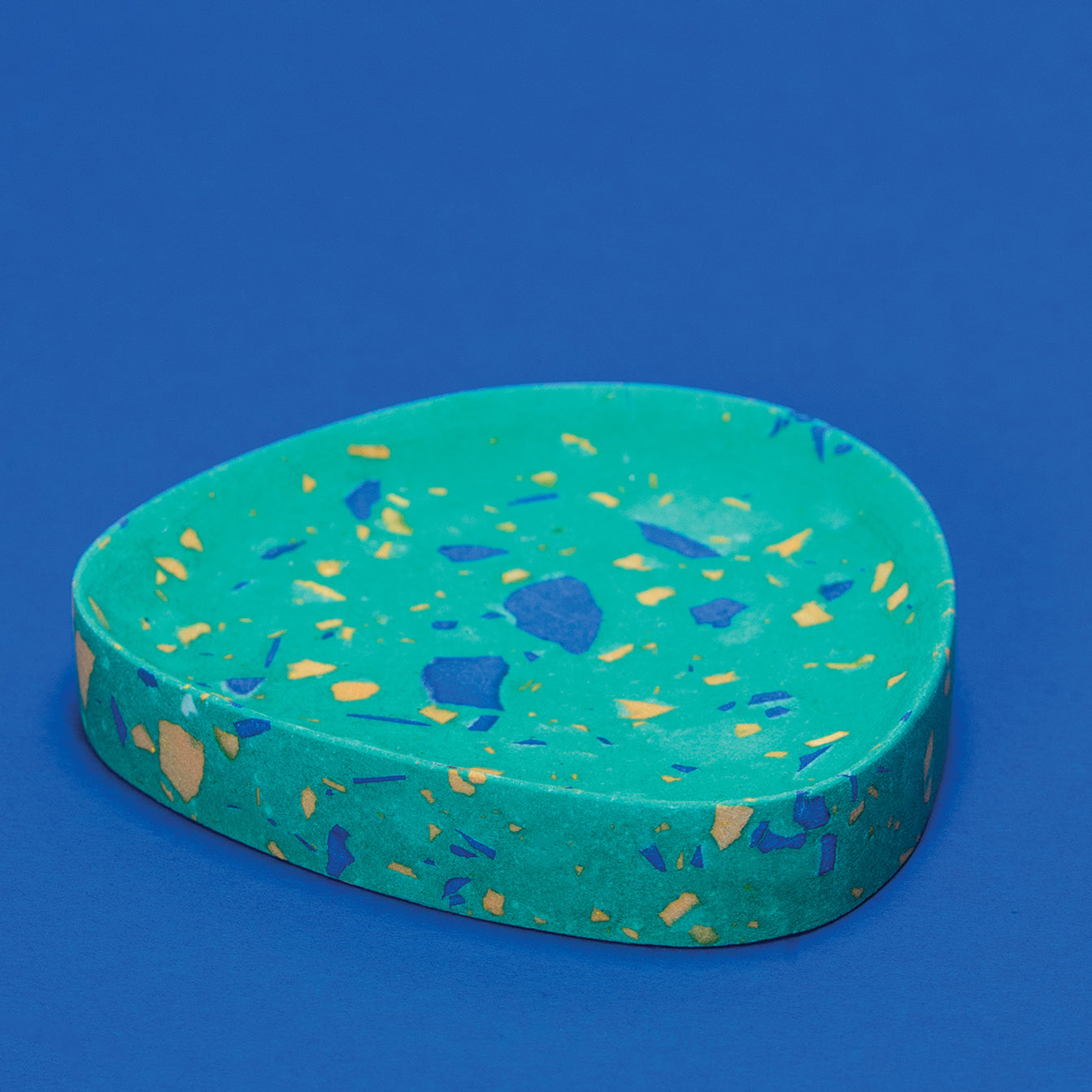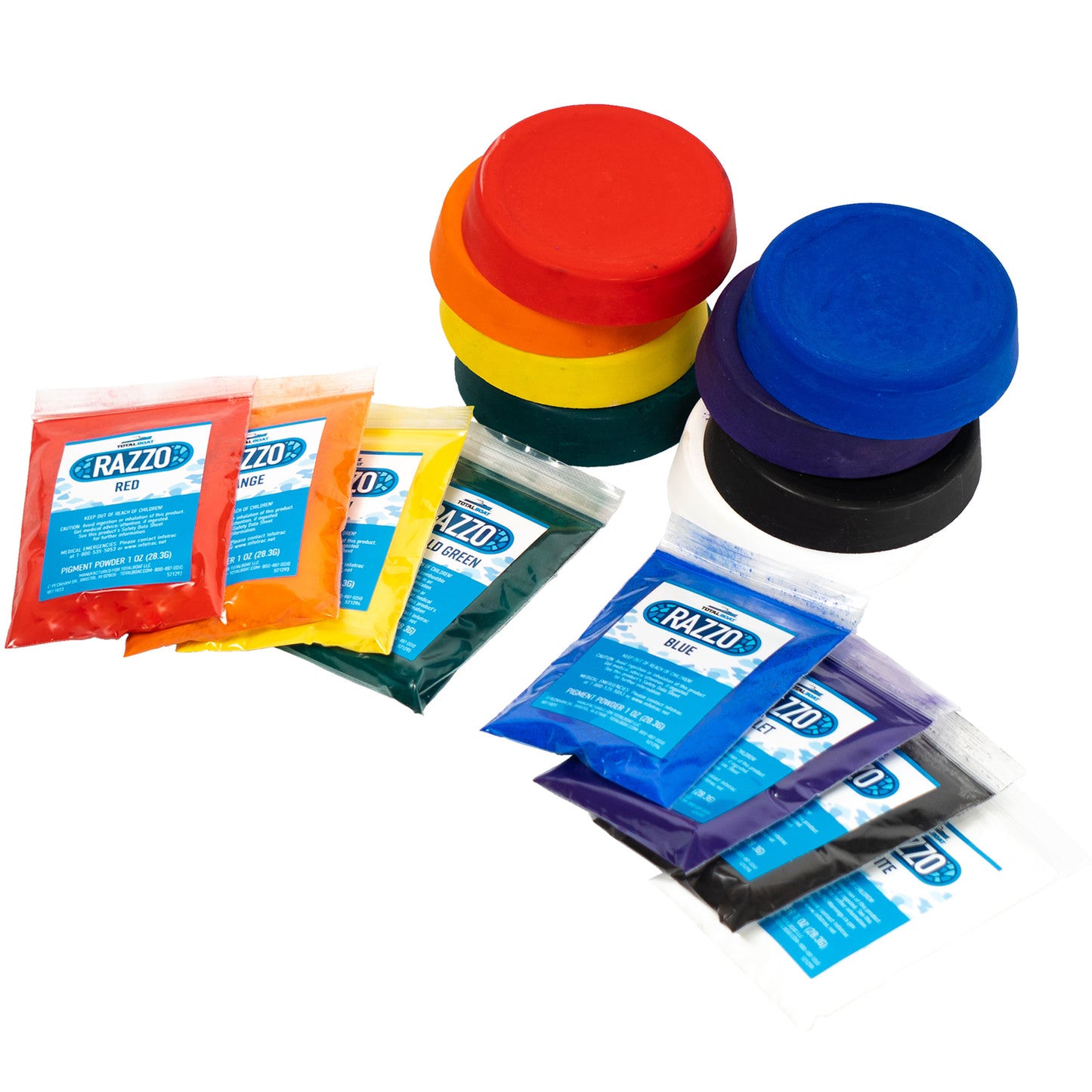 Description
Enhance your TotalBoat Razzo designs with tints from the TotalBoat Razzo Pigment Kit. It contains eight 1 oz. packages of high-quality, vividly colored TotalBoat Pigment Powders that blend in easily after thoroughly mixing Razzo Acrylic Liquid and Razzo Mineral Powder.
Razzo Pigment Kit Contents:
1 oz. Razzo Red Pigment
1 oz. Razzo Violet Pigment
1 oz. Razzo Orange Pigment
1 oz. Razzo Yellow Pigment
1 oz. Razzo Emerald Green Pigment
1 oz. Razzo Blue Pigment
1 oz. Razzo Black Pigment
1 oz. Razzo White Pigment
FREQUENTLY BOUGHT TOGETHER
PRODUCT IN ACTION
MIXING RAZZO IS SUPER EASY!
PRODUCT IN ACTION
MIXING RAZZO IS SUPER EASY!
WATCH MORE VIDEOS
RAZZO DIRTY POUR TECHNIQUE

RAZZO TERRAZZO TECHNIQUE

RAZZO MARBLE TECHNIQUE

RAZZO TIPS FOR A SMOOTH SURFACE
WHAT MOST PEOPLE ASK
FREQUENTLY ASKED QUESTIONS
How much Razzo Pigment Powder should I use?

The maximum amount of Razzo Pigment Powders that can be added is 5-10%. Emerald Green is the most concentrated color and should be added slowly, while White, Black, Orange, and Yellow may require more powder to achieve the same concentration. The remaining Razzo Pigment colors are in the middle concentration range.

Do I have to use Razzo Pigments to tint TotalBoat Razzo?

Razzo Pigment Powders are formulated to work best with Razzo. However, if you want to try other brands and forms of Jesmonite pigments, we recommend you perform a small test first, before using them on your actual project. Do not use pigment dispersions, alcohol ink pigments, or mica powders to tint Razzo. Mica powder will make the mixed Razzo material too dry, and many pigments with fillers contain an elastomer that will not allow Razzo to be broken into chips.

Can I use the Razzo Pigment in epoxy resin?

No. We do not recommend it.
WARNING: Cancer - www.P65Warnings.ca.gov (TotalBoat Razzo White Pigment)