Bloxygen finish preserver keeps leftover paint, varnish, resin and other finishes from crusting, thickening, or skinning over in the can, so they last longer and are ready to use the next time you need them. Comes in a 12g can that can be used up to 75 times in quarts (2-second shot) or about 35 times in gallons (4-second shot). For less than 20 cents, you can save a $20 to $50 product! Just spray, seal, and store to prevent waste and save money.
Sale price
$12.97
Regular price
Unit price
per
Free Shipping On All Orders
View full details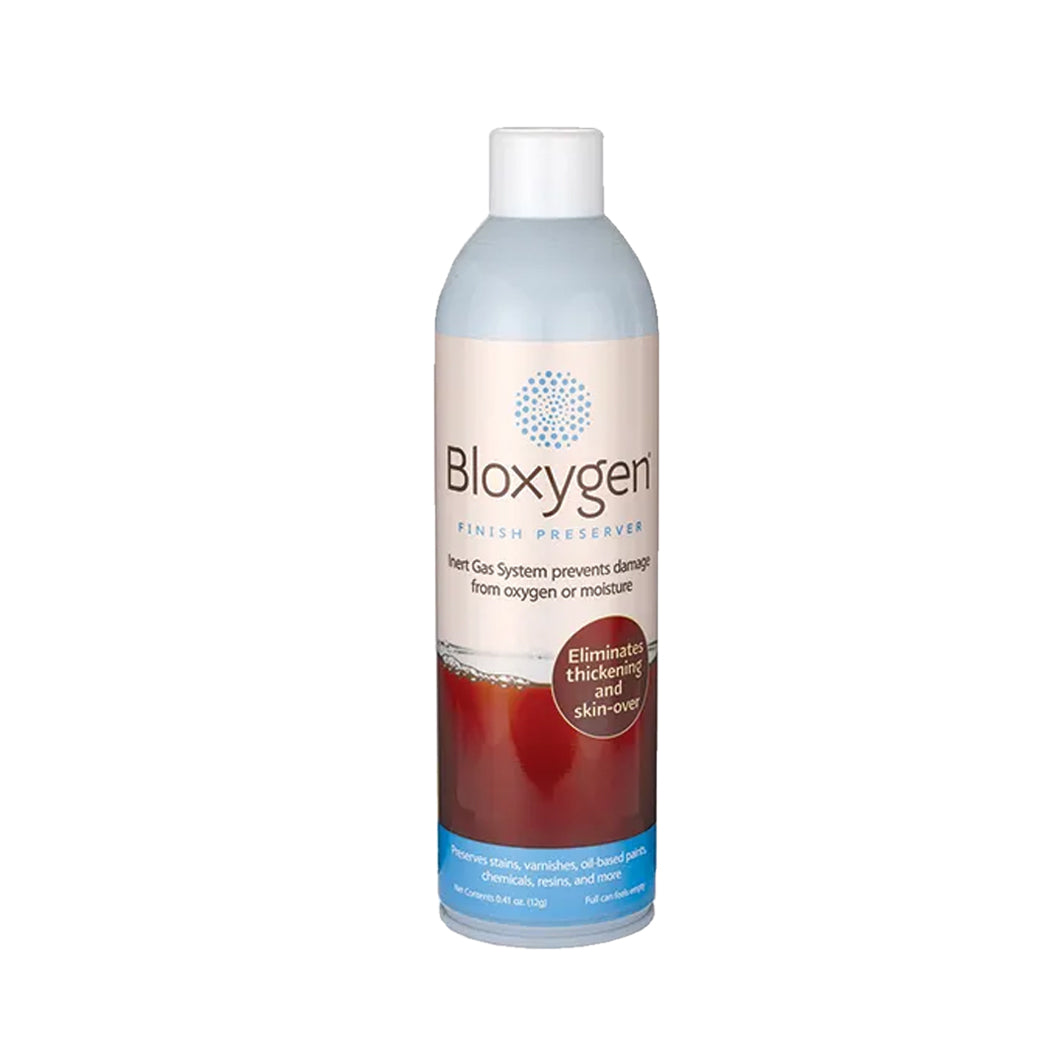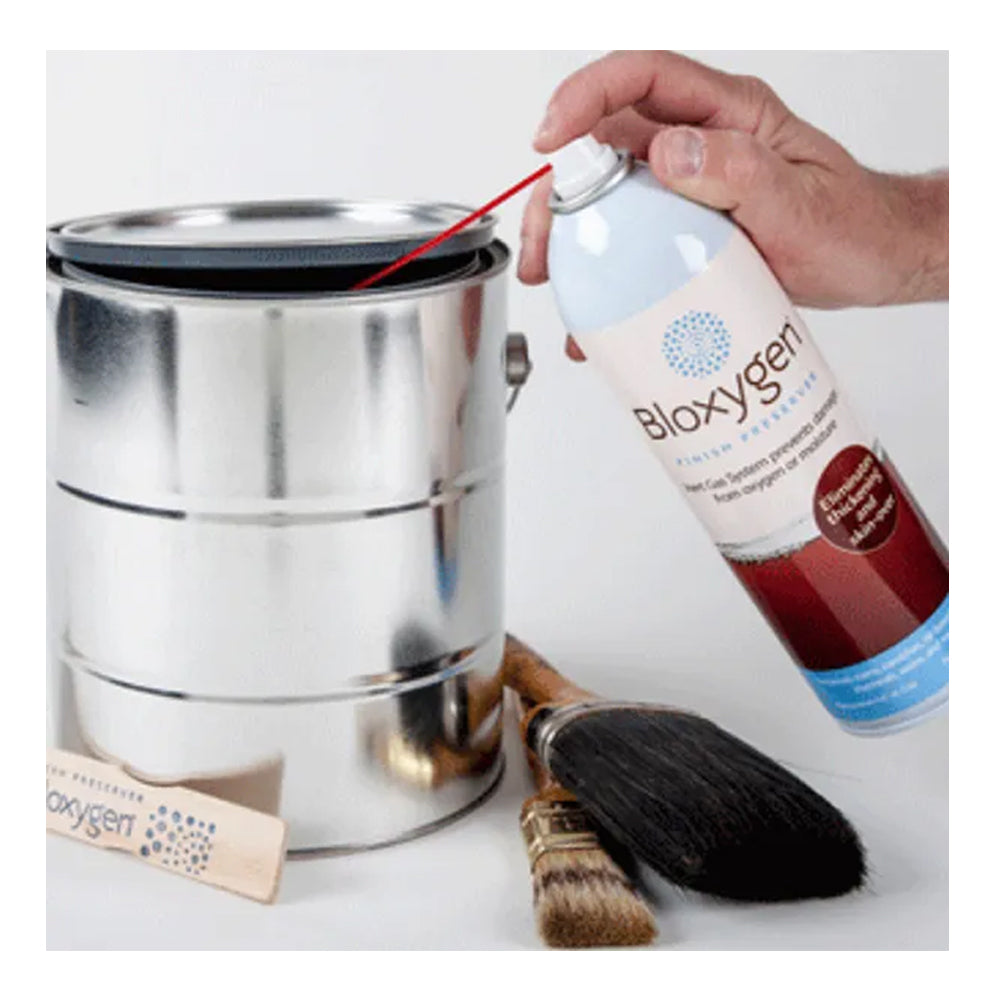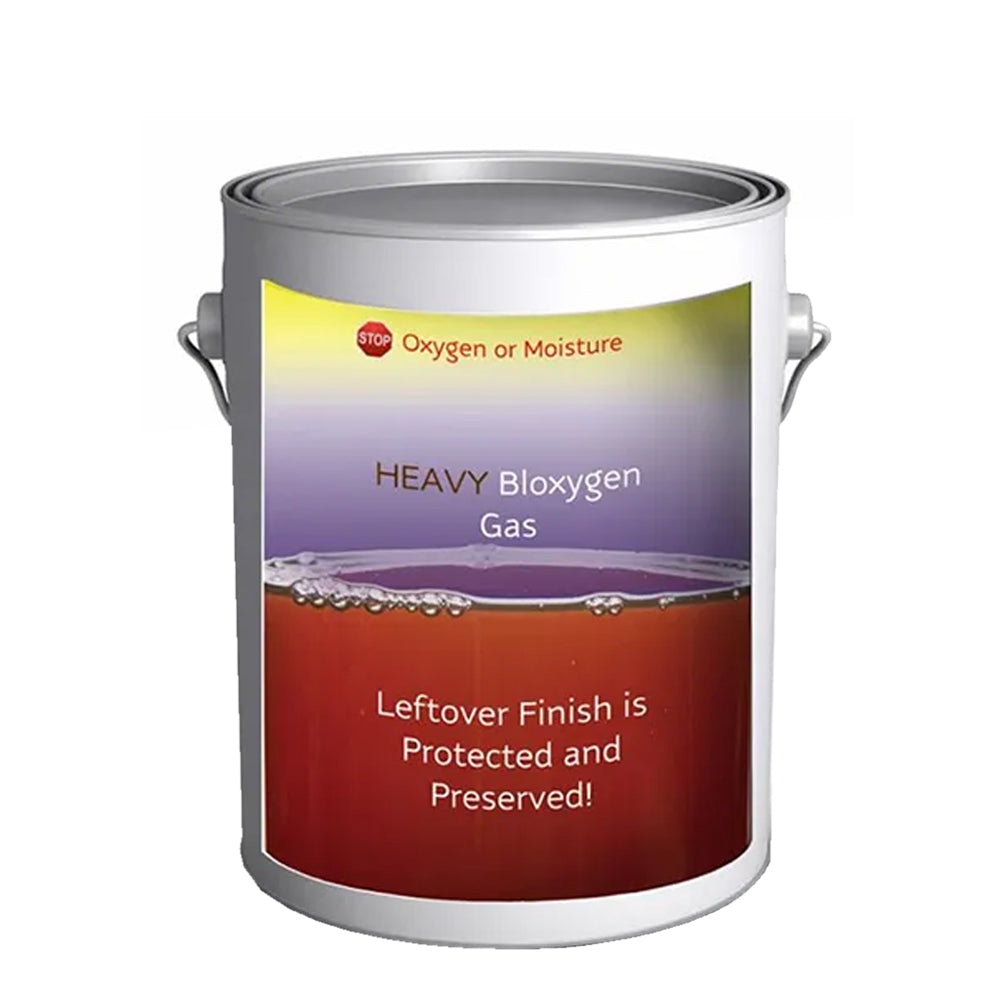 Description
Bloxygen Finish Preserver forms a protective layer of heavy, inert argon gas in the top of the can. It displaces oxygen and moisture, preserving leftover paints and varnishes and protecting them during storage. Use this finish preserver to extend the shelf life of leftover oil-based paints, oil-based stains, varnishes, polyurethanes, paste wood fillers, glues and resins.

Easy to use – just leave a small opening between the lid and the paint can, insert the extension tube into it, spray the recommended amount of short bursts depending on can size, then seal the container immediately.

Here are some of the oxygen-sensitive or moisture-sensitive products you can preserve, but there are many more!
Varnish
Oil-based paint
Epoxy resin
Wood fillers
Polyurethanes
Marine coatings
Catalysts
Urethanes
Stains
NOTE: Bloxygen will not preserve finish products that don't cure via oxygen absorption, such as water-based finishes or lacquer.
Finish preserver reduces waste, saves time and money
Easy to use
Ultra-pure argon gas is 100% natural
Contains no added propellants, VOCs or CFCs
Inifnite shelf life
Prevents landfills from getting thickened or skinned over finishes
ADDITIONAL PRODUCT INFORMATION