Thin, moisture- and solvent-resistant fine line tape produces excellent color separation when painting stripes. Sold by the roll in a variety of widths.
Regular price
$19.94 - $29.94
Sale price
$19.94
Regular price
Unit price
per
Free Shipping On All Orders
View full details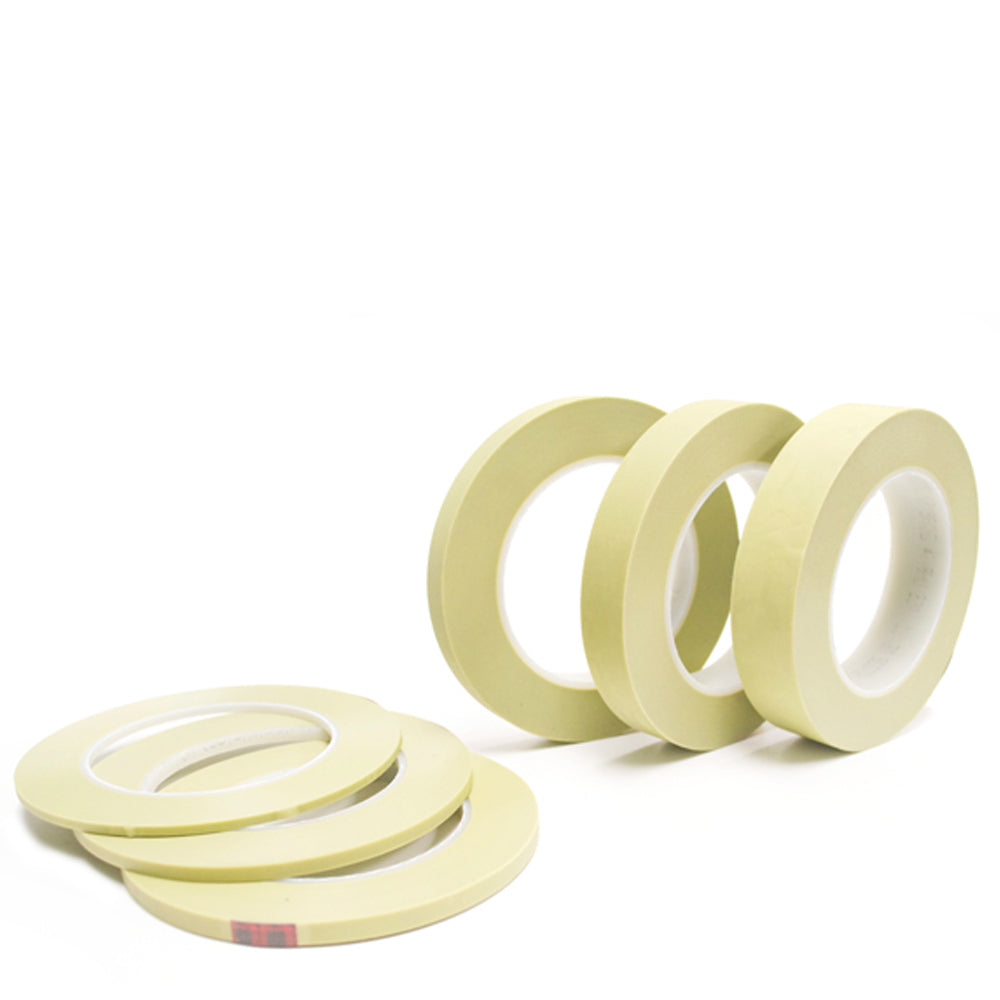 Description
218 Fine line masking tape creates flawless, clear lines for superior color separation.
Green polypropylene film with rubber adhesive
Ideal for masking and lettering.
Resists solvents and moisture.
Resists baking temperatures up to 250°F for 30 minutes.
Easy to tear by hand.
Leaves no residue when used indoors or for less than 24 hours outdoors, with no sun exposure.
This specially extruded matte finish masking tape is preferred for indoor or single-day outdoor paint striping projects. 218 provides the finest color line separation available. It stretches for smooth curves, yet tears easily by hand. Excellent solvent and moisture resistance. You can tape over freshly cured lacquer, enamel and urethane paint systems sooner with less chance of imprint damage.
Not for extended outdoor use