Ultra-clear, high-gloss, fast-curing craft resin that's fun and easy to use – just fill your resin molds then expose to natural or artificial UV light. Cures fast and hard in just a few minutes. Perfect for small resin castings to make unique DIY resin jewelry pendants, rings, bracelets, necklaces, figurines, keychains and more. Formula is non-yellowing and scratch-resistant. Easy to tint with resin colorants. Kits include UV resin and UV flashlight for curing.
Regular price
$15.99 - $23.99
Sale price
$15.99
Regular price
Unit price
per
Free Shipping On All Orders
View full details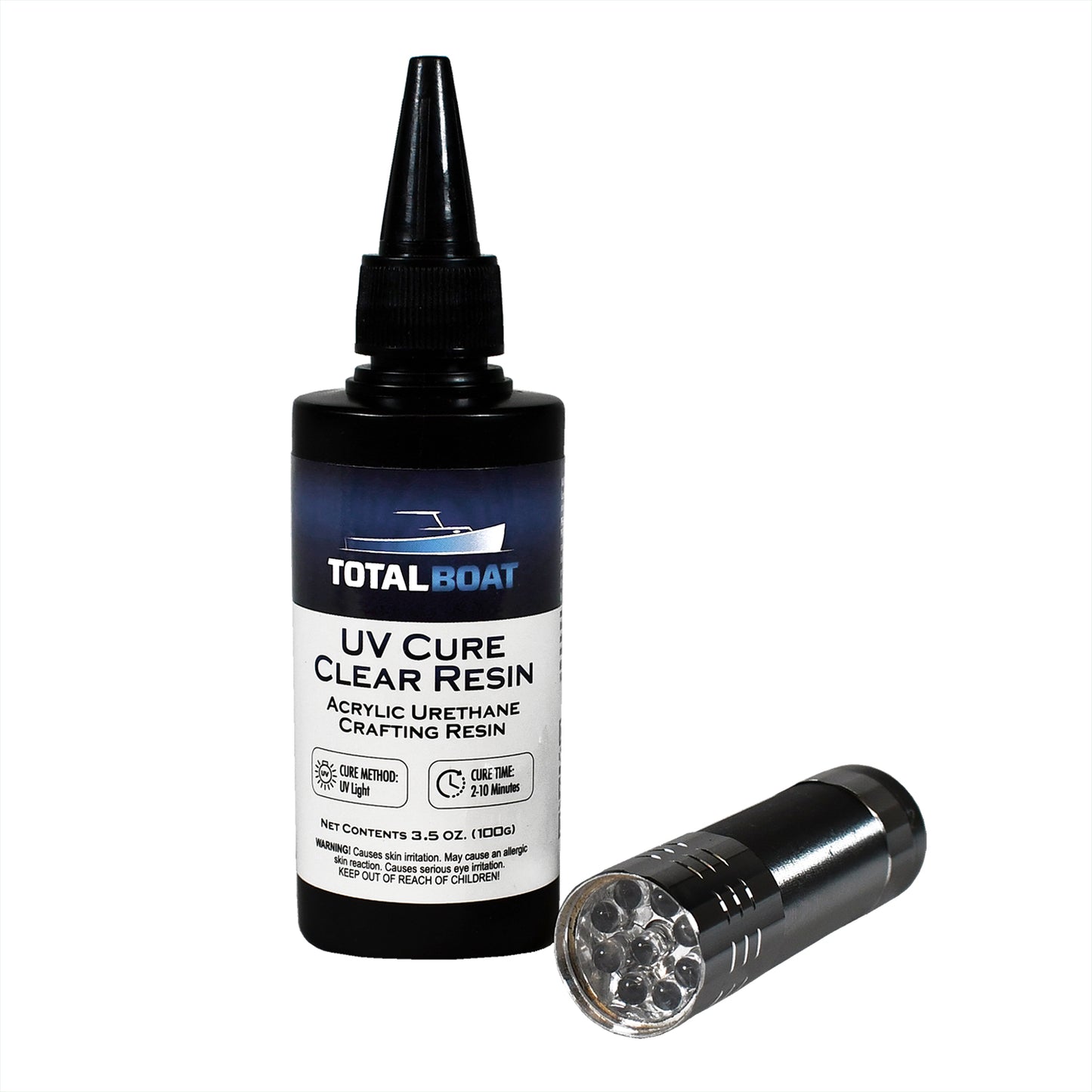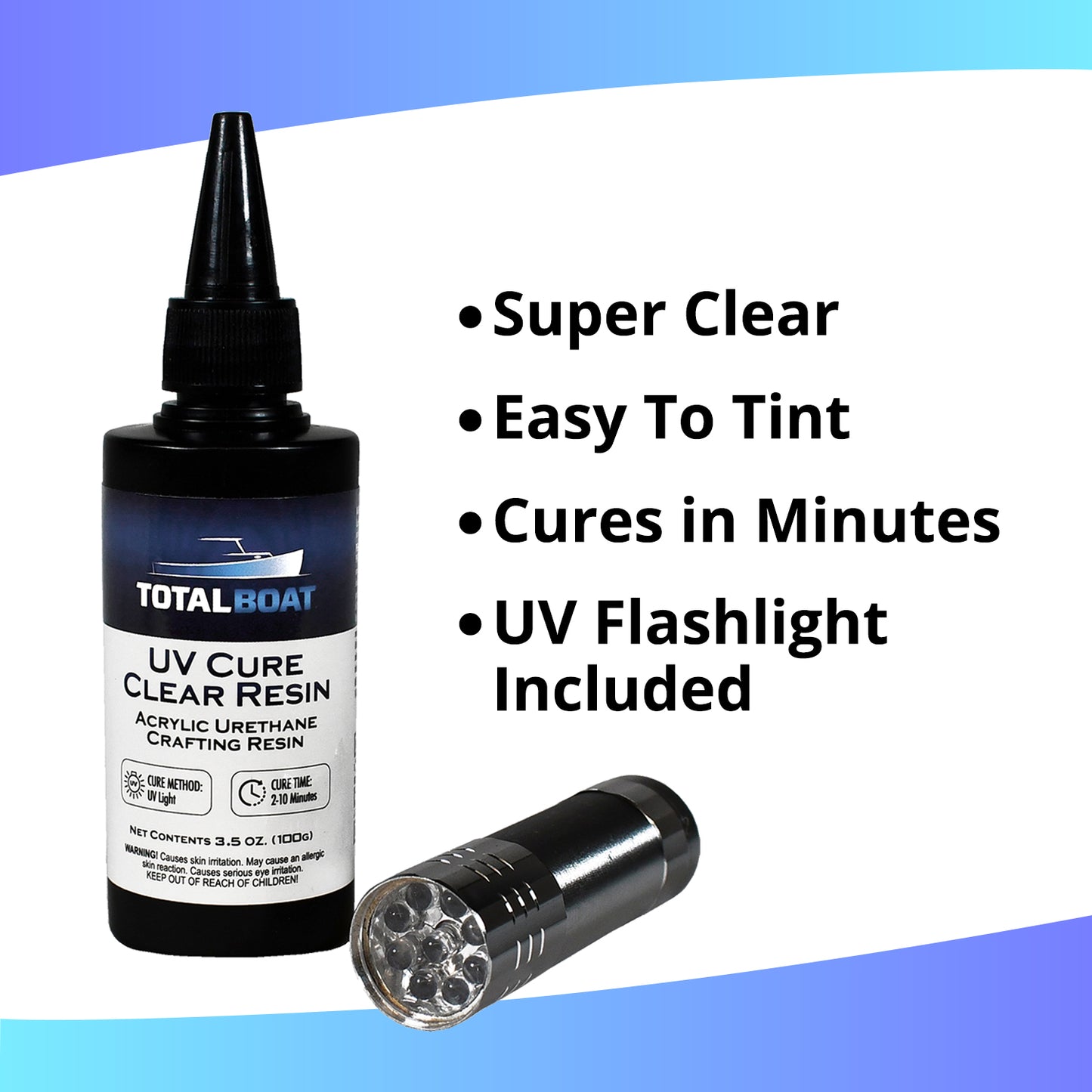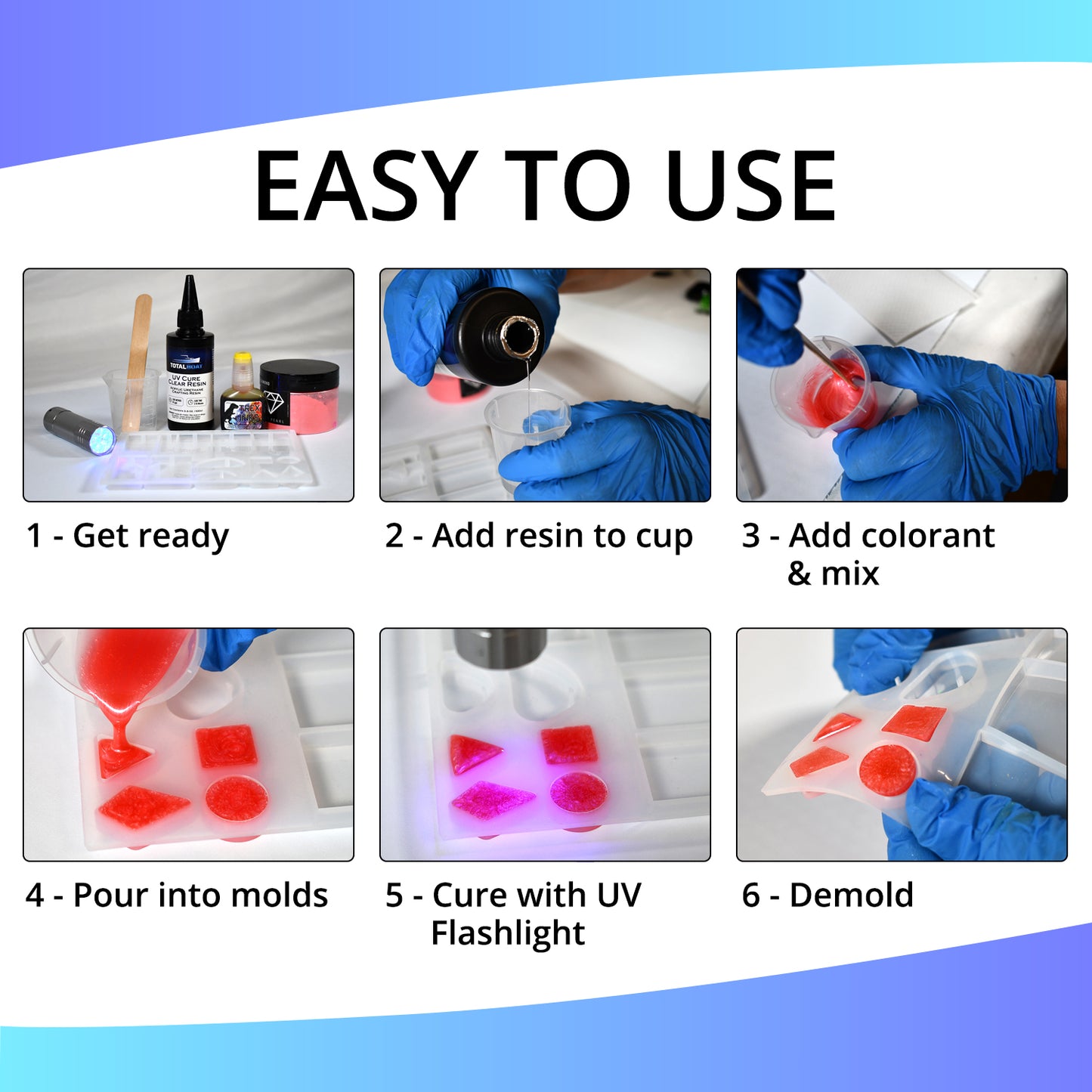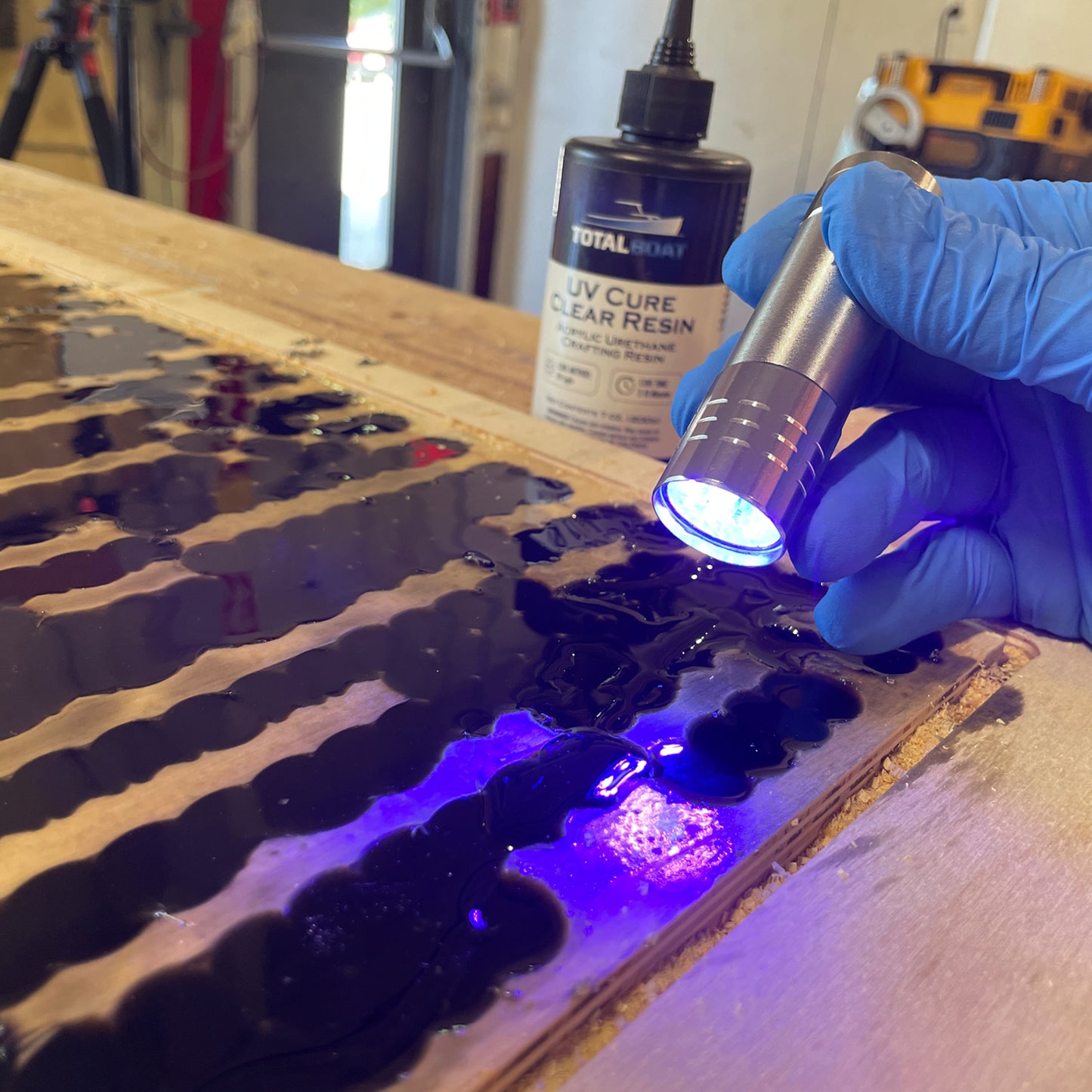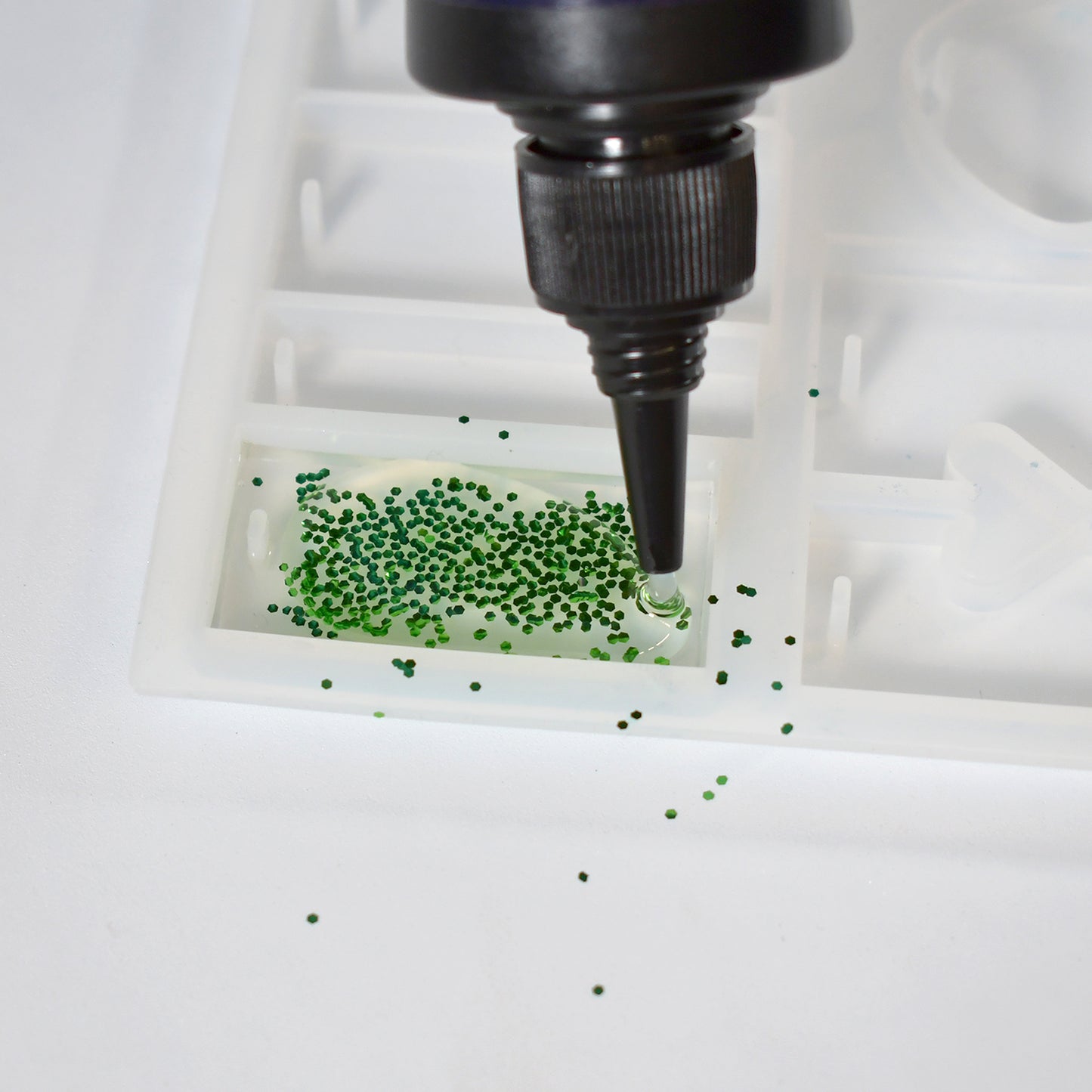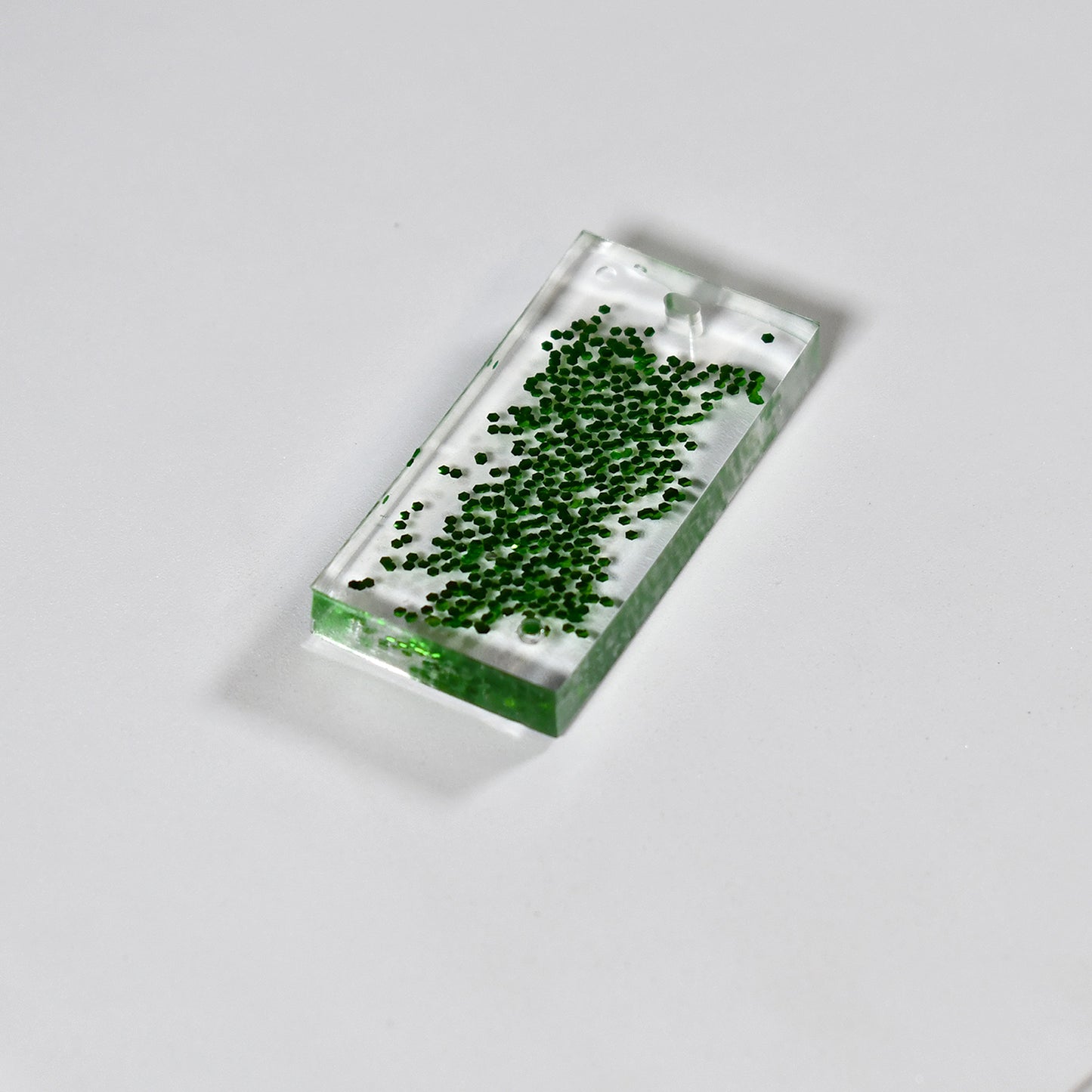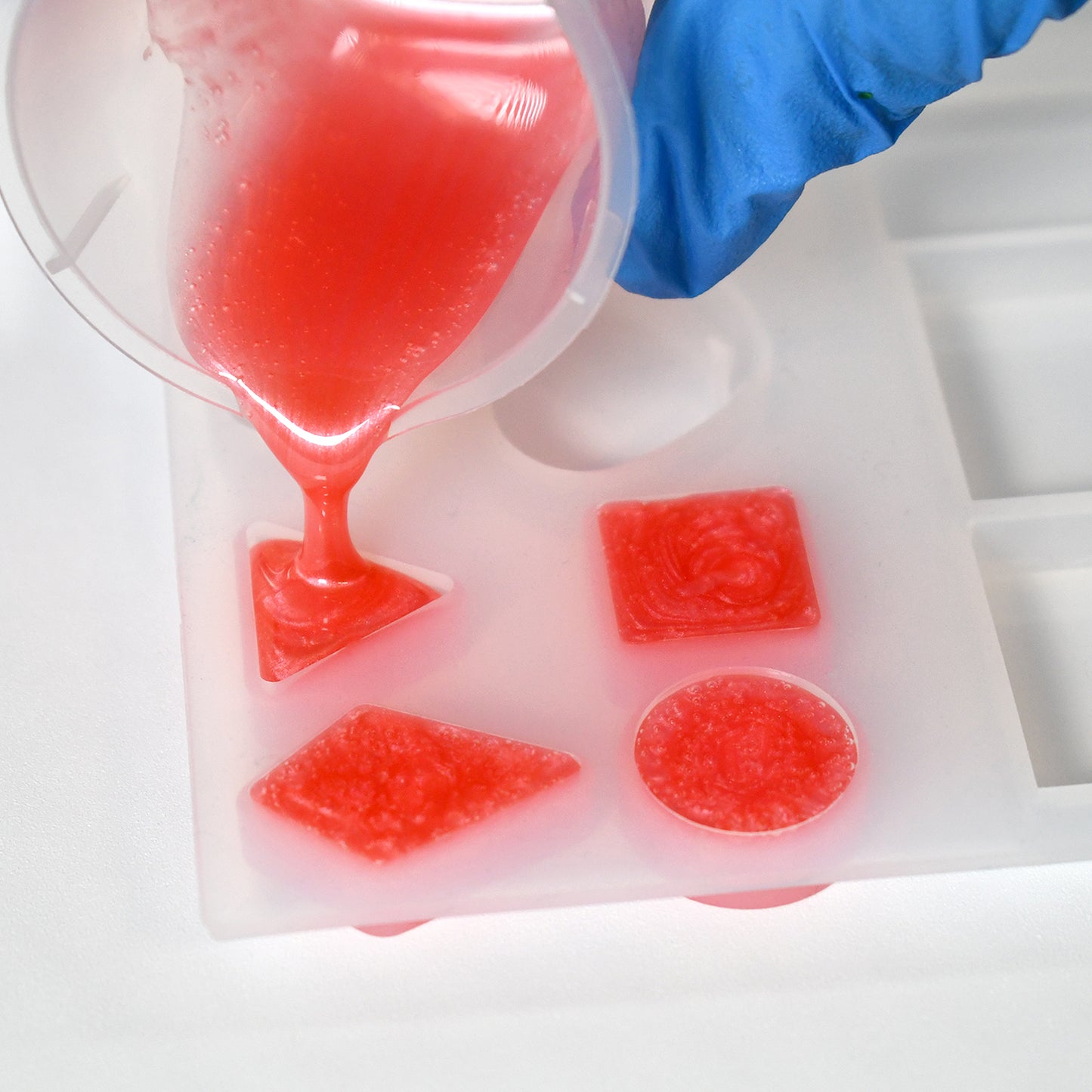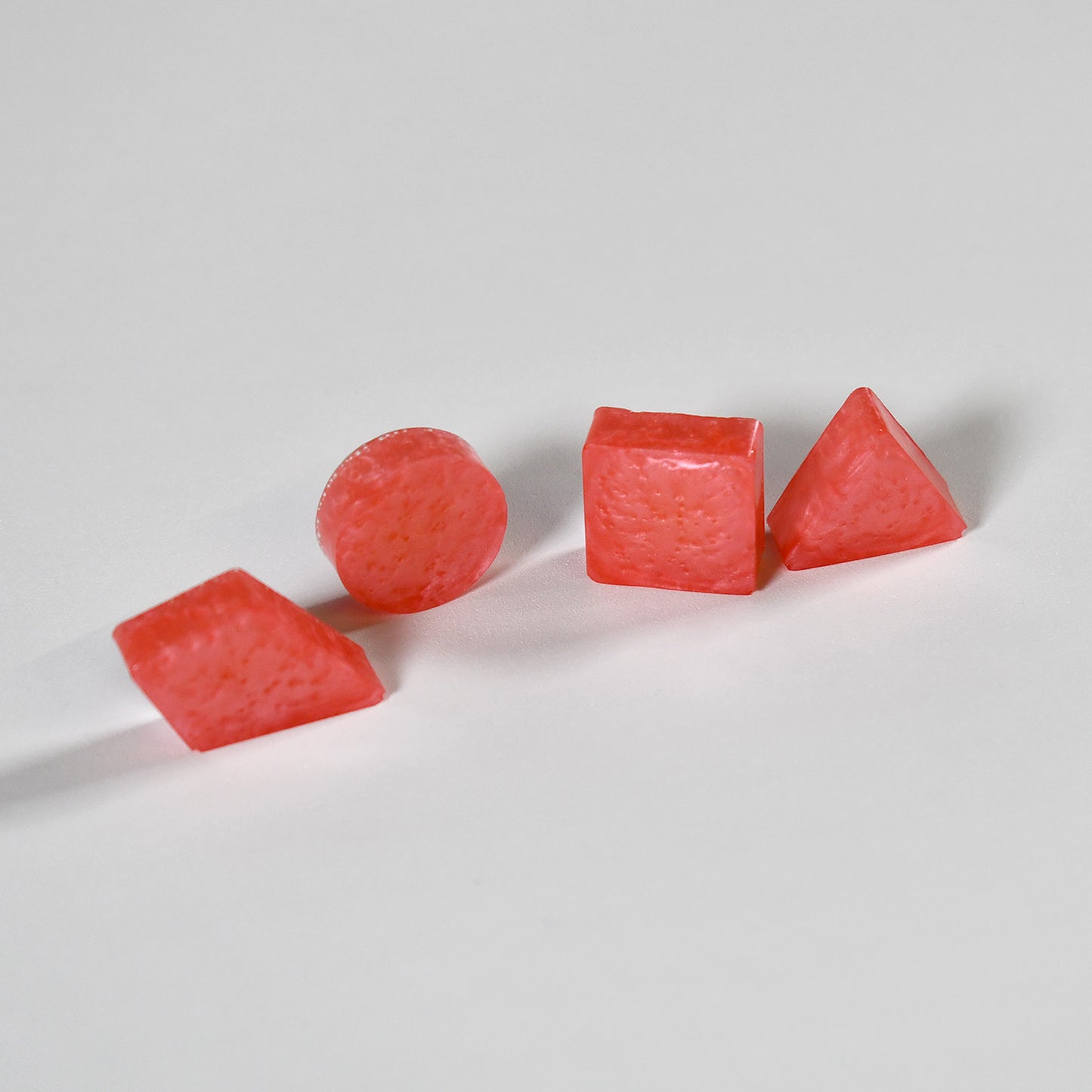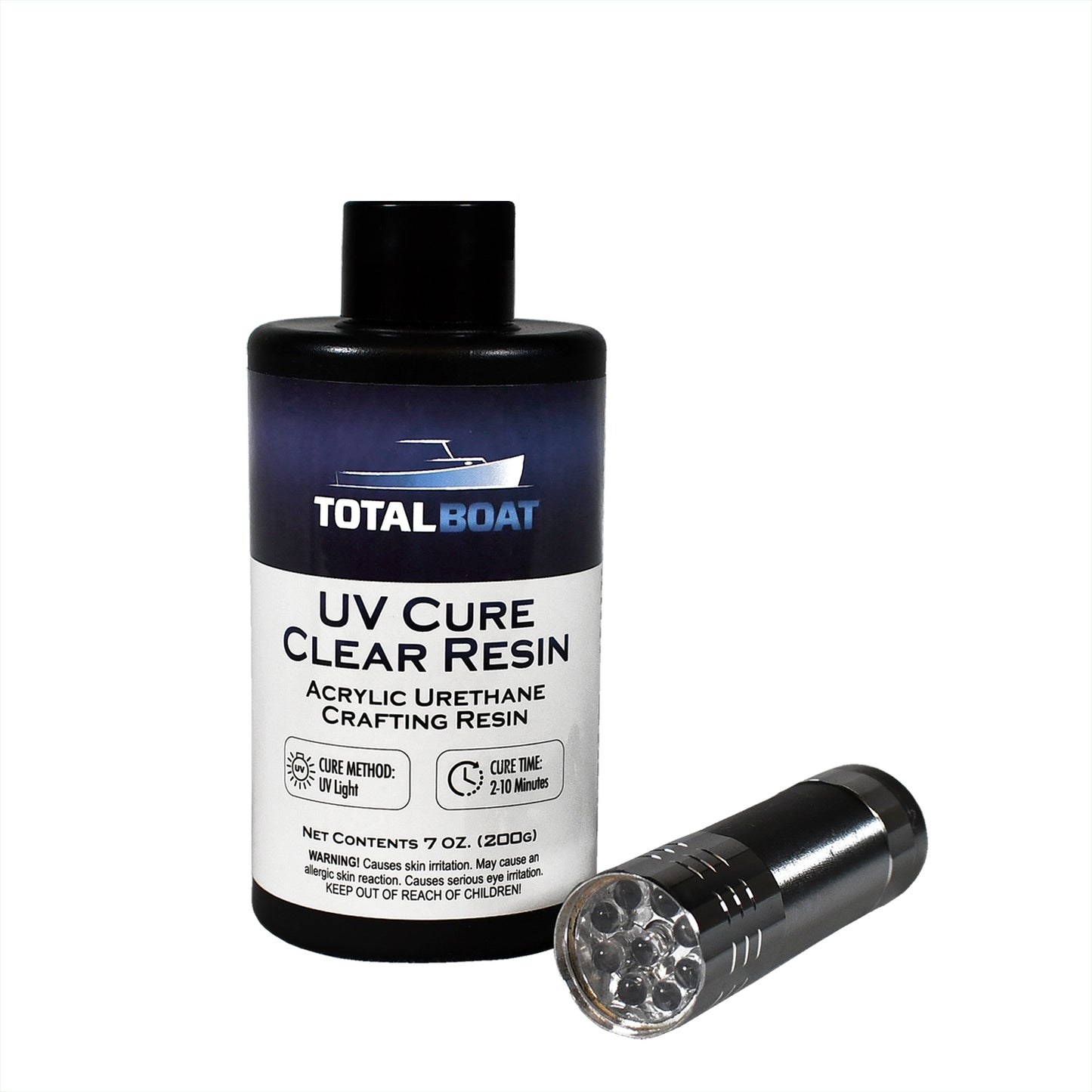 Description
Create unique resin crafts in minutes – no mixing, no measuring, no mess!
Want a fun new resin hobby that gives beautiful, bubble-free results fast? TotalBoat UV Cure Clear Resin cures in minutes, and is a must for your DIY resin jewelry making projects, fly tying supplies, and other small resin crafts. All you do is pour the resin into your prepared molds and expose it to UV light for a few minutes. It'll cure clear, hard, and very durable – no yellowing, warping or shrinking when you pop it out of the resin mold. Besides castings, UV Cure Clear Resin is also great as a protective sealer on resin jewelry pieces, and decorative items made with shrink plastic.
It's easy to add color, embellishments, and encapsulations
The creative possibilities are endless! No need to invest in colored uv resins – make your own by adding a little mica powder, alcohol ink or other resin colorant to the resin before pouring. For a truly one-of-a-kind creation, add small objects, such as beads, crystals, or glitter. The thing to remember is that you want to seal any porous objects with resin before encapsulating, to prevent air bubbles in your finished piece.
What can you make with TotalBoat UV Cure Clear Resin?
This versatile UV resin is best for casting and coating small objects. There are so many amazing resin molds available for everything from DIY resin jewelry and accessories to figurines, so you can have fun creating all kinds of fun things fast! Here are just a few ideas:
Necklaces
Bracelets
Pendants – ideal for bezels with open backs
Rings
Hair clips
Fishing lures
Fly tying – great for building up glossy heads, coating fly bodies, and coating thread wraps securely
Garment & handbag accessories – perfect for buttons, clips and clasps
Figurines
Keychains
Pet name tags for a dog or cat collar
UV Cure Resin Details
Super clear, fast-curing acrylic urethane craft resin.
Ideal for DIY resin jewelry, small resin castings and encapsulations, and protective coating.
Easy to use – nothing to mix or measure – just pour directly into prepared molds.
Cures in minutes when exposed to UV light.
Add color with mica powders, universal tints, alcohol ink pigments and more.
Cured pieces are very hard, durable, and resist yellowing, scratching, staining, warping and shrinkage.
Kit sizes: 100g (3.5 oz.) Kit and 200g (7 oz.) Kit
BONUS: Kits include a small handheld UV flashlight for resin curing (requires three AAA batteries, not included).
SPECIFICATIONS
TECHNICAL DATA
APPLICATION DATA
Application Method: Casting, coating
Cure Method: UV light (365-395nm ultraviolet (black light))
Application Temperature: 60-95°F
Colorants/Tints/Dyes: Mica Powders, alcohol tints, pigment dispersions, universal pigments. Do not use water-based tints.
Working Time: There is no defined working time, but it is recommended to work quickly as soon as the material is dispensed. Any ambient light between 365- 395nm will force the resin to cure very quickly.
Cure Time: 2-10 minutes (depending on UV intensity and thickness of material). Heavily tinted resin may take longer to cure due to the opacity.
Demold Time: 3-20 minutes
Shelf Life: Dependent on storage conditions and the exposure to UV light, up to 6 months.
PHYSICAL DATA
Color: Clear

Odor: Low, slight smell during cure

VOC Content: Less than 15 g/L

Food Safe Once Cured: No

Cured Hardness: 85 Shore D
THINNING, CLEANUP, MOLD RELEASE AGENTS
Thinning: Do NOT THIN or add any solvents to UV Cure Clear Resin.

Cleanup: Use denatured alcohol or isopropyl alcohol before the resin has cured. Once cured, it must be removed mechanically.

Mold Release Agents: Use an appropriate aerosol mold release agent such as SmoothOn Ease Release 200 or Universal Release Agent, or a mold release wax such as Collinite Mold Release Paste Wax. For best results, when applying a paste-type mold release wax, apply and polish out 4-5 coats of wax prior to using UV Cure Clear Resin.
ADDITIONAL PRODUCT INFORMATION
WHAT MOST PEOPLE ASK
FREQUENTLY ASKED QUESTIONS
Should I lower the lights in my workshop or studio so the resin doesn't start curing during the working time?

You don't have to lower the lights, but you want to work diligently as soon as you dispense any UV Cure Clear Resin from the bottle. Make sure you work in a well-ventilated area indoors. Do not attempt to use this resin in sunlight, or to dispense it near any UV light source because it will heat up and begin to cure in seconds.

Can I just put my piece in the sun to cure, instead of using a UV lamp or UV flashlight?

Yes, you can put molds filled with TotalBoat UV Cure Clear Resin in the sun to cure, instead of using an artificial UV light source.

Is TotalBoat UV Cure Clear Resin an epoxy product?

No, TotalBoat UV Resin is an acrylic urethane resin that requires UV light or sunlight to cure. It's a one-part product that requires no measuring or mixing, and it cures in minutes, rather than hours or days.

What can I use to tint TotalBoat UV Cure Clear Resin?

You can tint TotalBoat UV Cure Clear Resin with many different types of colorants, including mica powders, glitter, alcohol ink pigments, universal tints, and pigment dispersions. Add a little bit of color and mix in thoroughly until you get the desired color. Do not use any water-based pigments or dyes.

How much tint should I add to UV Clear Resin?

A little tint goes a long way. Adding too much of the colorant may require a much longer time to cure, or if the colorant is too concentrated, the resin may remain tacky. Only add as much tint as needed to achieve the desired color. Always perform a test with any colorants before attempting to use them in your final project.

Does TotalBoat UV Resin have a harsh odor like some other UV cure resins do?

Before curing, TotalBoat UV Cure Resin has a slight odor, which becomes a little stronger as the resin cures under UV light or sunlight. But this odor dissipates quickly, once the resin cures. For your safety, work indoors in a well-ventilated area, and wear proper personal protection.

Are batteries included with the UV Flashlight that comes with TotalBoat UV Cure Clear Resin?

Batteries are not included. The UV Flashlight requires three AAA batteries.